Chains seem to be upping the ante when it comes to the size of and ingredients in their specialty burgers. Whether you are in the mood for nine layers of beer and cheese or a combination of Swiss and avocado, here are five flavorful burgers to try.
1. Bobby Flay's Crunchified Green Chile Burger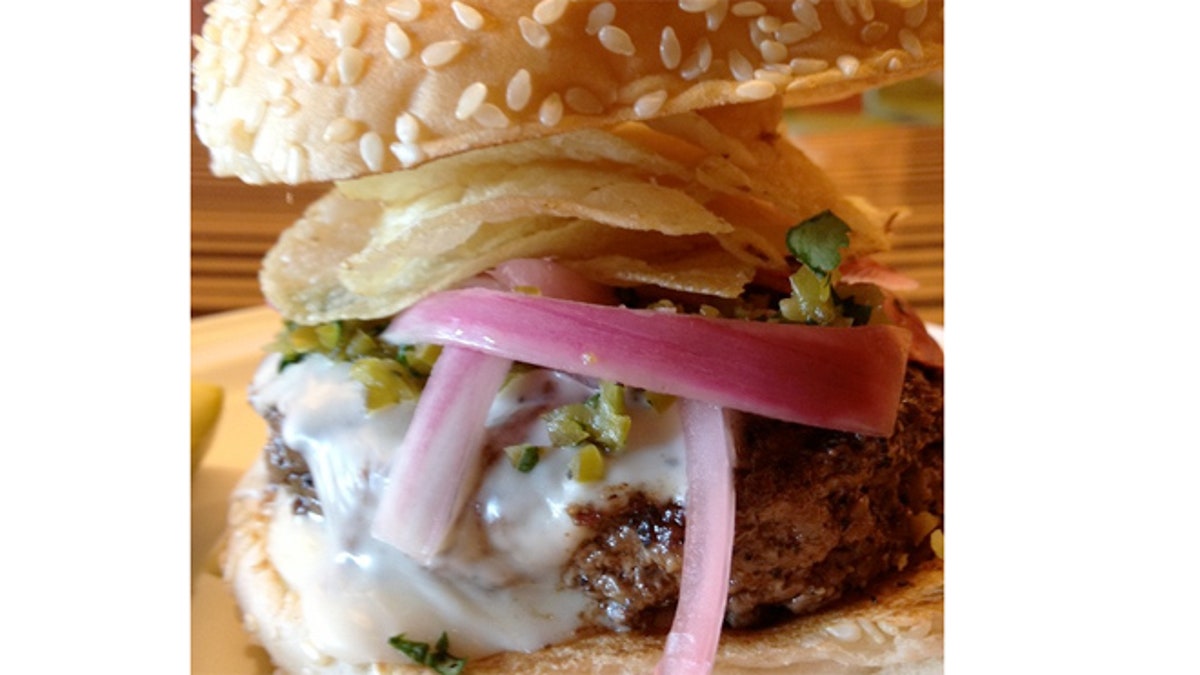 This burger from Chef Bobby Flay's chain Bobby's Burger Palace recently took home the People's Choice Award at the South Beach Wine & Food Festival Burger Bash. The Green Chile Burger is a a beef patty topped with queso sauce, roasted green chiles and pickled red onions. It is then "crunchified" with a layer of potato chips.
2. 7x7 Steakburger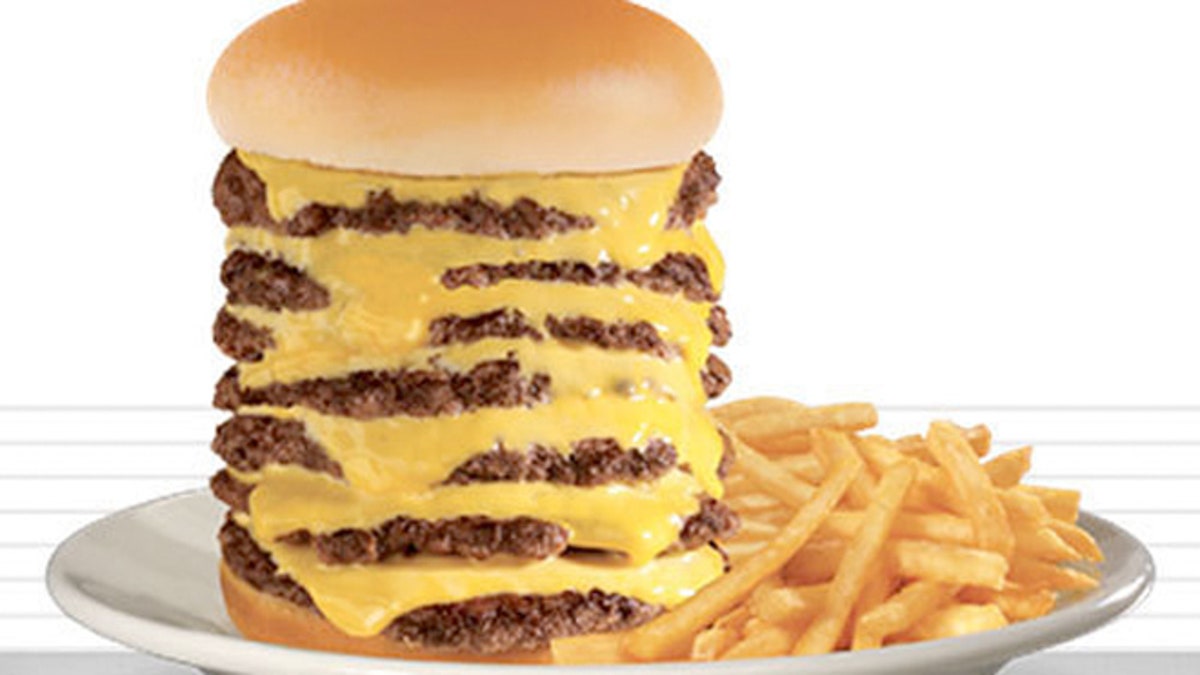 Steak 'n Shake's 7x7 Steakburger is a gut-busting tower of meat and cheese. For $7.77, you get seven patties between seven slices of American cheese. According to Burger Business, the burger clocks in at 1,330 calories and has 98 grams of fat.
3. Triple Triple Nine-Patty Burger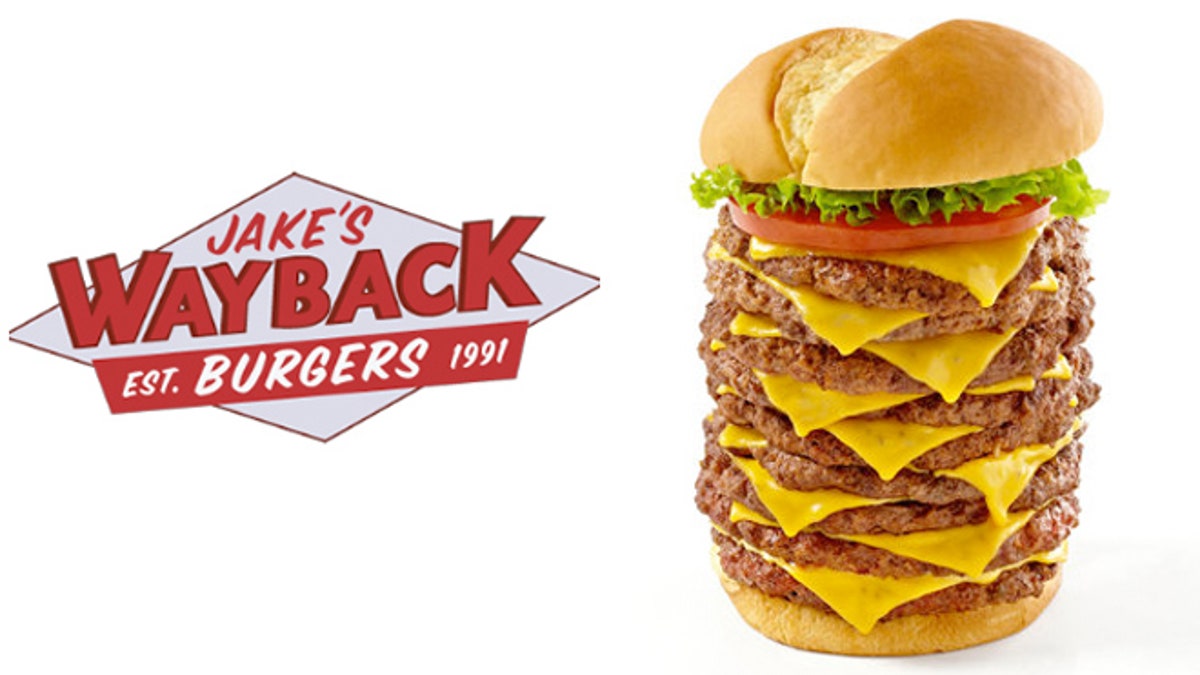 If seven patties just won't cut it, you can always tuck into Jake's Wayback Burgers' Triple Triple nine-patty burger. This $12.99 meat monstrosity has nine patties and each is topped with a slice of American cheese. According to Houston's KHOU, the burger, the burger contains a whopping 5100 calories and 117 grahams of saturated fat.
4. Hot Mess Burger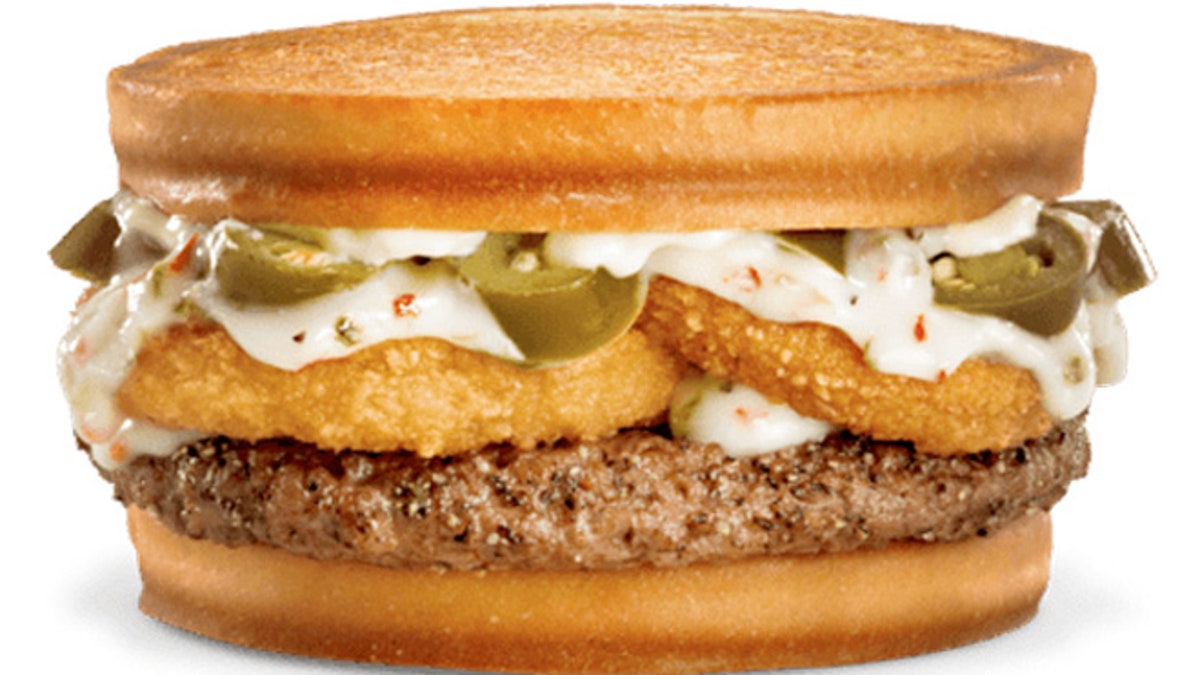 Jack in the Box's Hot Mess Burger is a spicy, cheesy achievement-- a seasoned beef patty topped with melted white cheddar, pepper jack cheese sauce, onion rings and sliced jalapeños and sandwiched between two pieces of toasted sourdough bread. The burger has 848 calories and 59 grams of fat.
5. Avocado and Swiss Whopper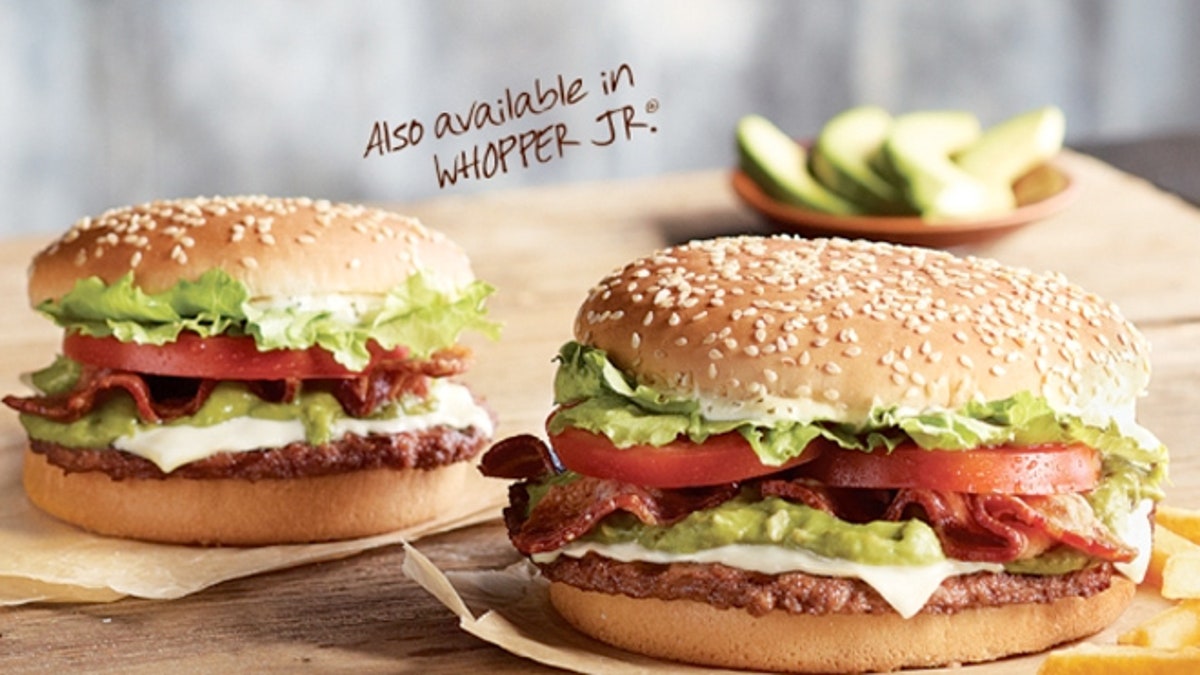 Burger King's limited-time Avocado and Swiss Whopper is among the items added to the menu in 2013. It features the standard Whooper components (the beef patty, lettuce, tomatoes and a toasted sesame bun), but the burger is also topped with thick-cut bacon, Swiss cheese, creamy avocado spread and avocado aioli. The 730-calorie burger has a suggested retail price is $4.49, but you can get the Whopper Jr. version for $2.19.