Drink Meets Dessert: Coffee Stout Ice Cream Float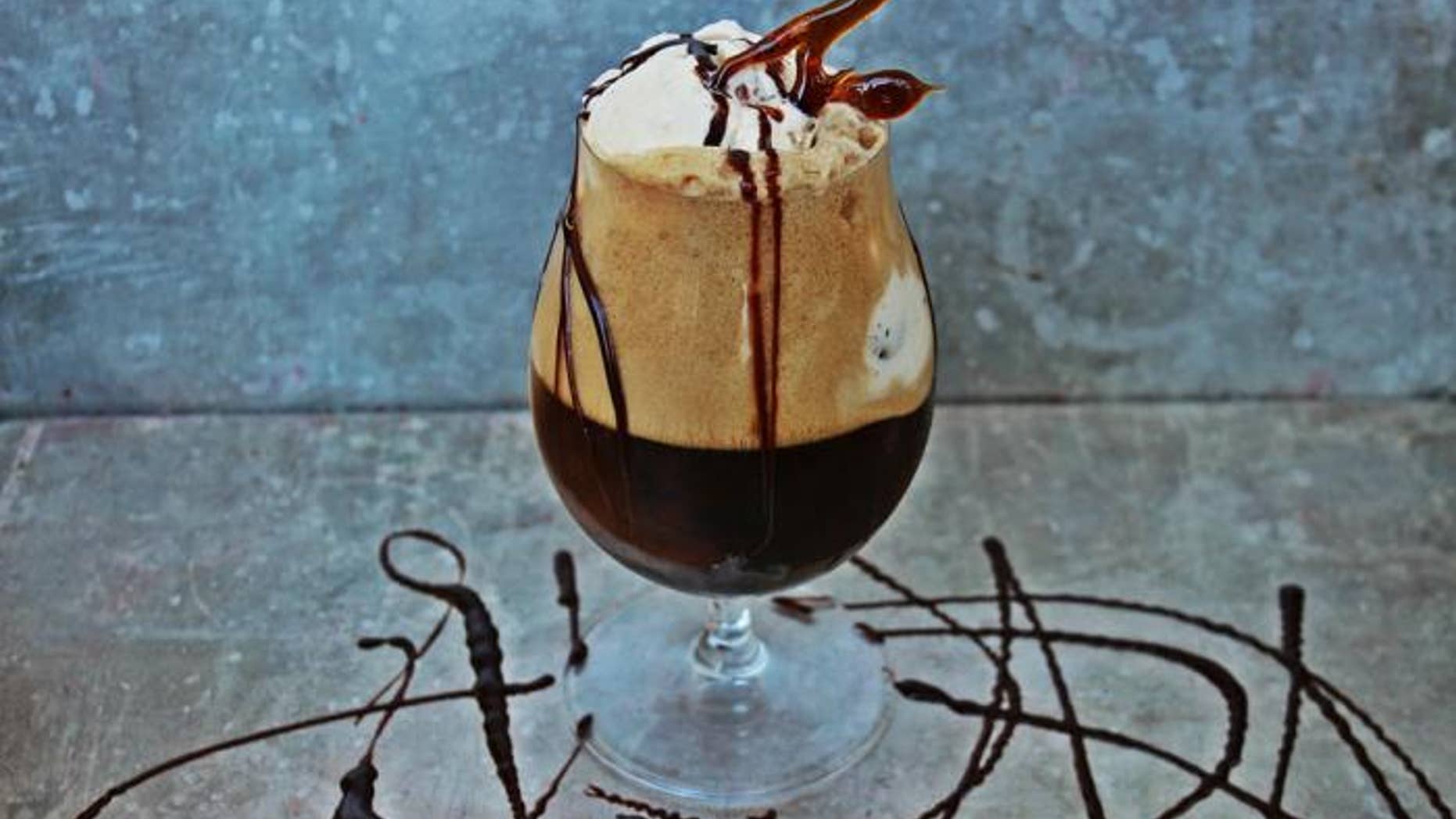 Nothing kicks off your morning quite like a piping-hot cup of joe, but if you want to make your evenings complete, consider savoring a different kind of coffee — one that's been spiked with beer.
Everyone is familiar with ice cream floats, those decadent desserts highlighting fizzy soda topped with a generous scoop (or two) of ice cream. Fortunately, you can still relive your childhood with a grown-up variation featuring loads of coffee, chocolate and beer.
For a comforting sweet treat, Natalie Migliarini of BeautifulBooze.com has developed a dangerously delicious elixir known as a coffee stout ice cream float. According to the mixologist and recipe developer, this creamy concoction features chocolate chip ice cream for your sweet-tooth, creamy coffee liqueur for a mouthwatering pick-me-up, and an ice-cold espresso stout for that extra jolt. If that's not enough, Migliarini completes her cocktail with oozing chocolate sauce.
Whether you're looking to beat the heat during a sudden fall heatwave or just want to reminisce about your childhood, consider prepping this super simple and downright delish coffee stout ice cream float.
For the full recipe, click here.