Doritos lure runaway pig 'the size of a mini horse' home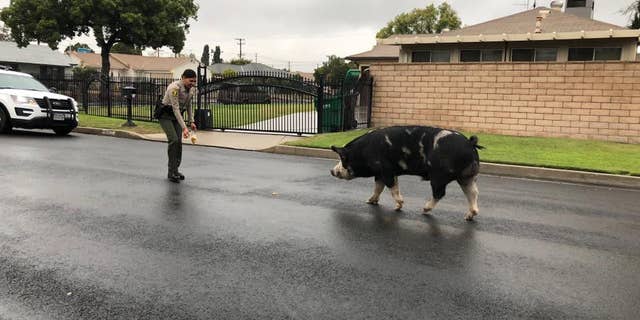 NEWYou can now listen to Fox News articles!
Doritos, as it turns out, are more than just a junk food for teens with the munchies — they helped deputies in San Bernardino, California, lure a pig "the size of a mini horse" back home.
The sheriff's department wrote online Sunday that deputies learned of the runaway pig -- and "due to previous calls," they "knew where [the pig] lived."
The responding deputies "lured him back home with @Doritos one of our deputies had in her lunch bag," and the hungry pig followed their trail.
"We were able to put him back in and secure the gate," Deputy Ponce said, according to the post. "It was fun!"