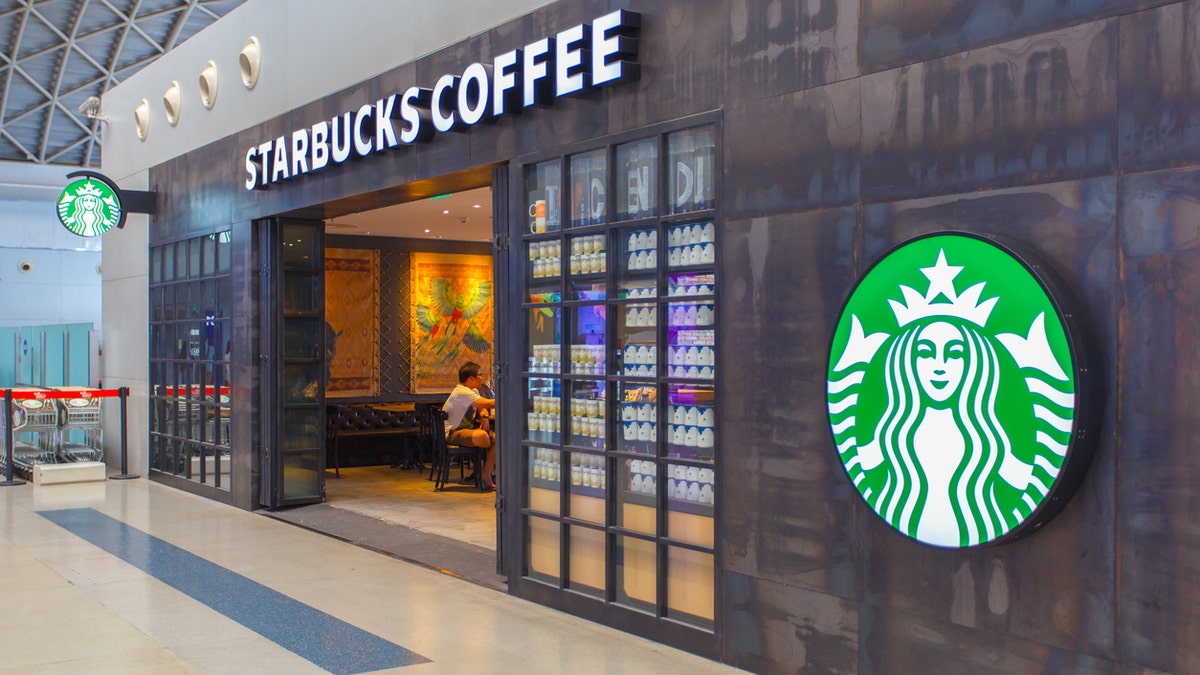 A couple decided to grab coffee from a Starbucks in London while they were visiting.
The pair ordered drinks Wednesday morning, before getting ready to head back to their home in west England, Gloucestershire Live reports.
When the two got their drinks, the wife, who asked to not be named, got a little more than she requested.
The woman allegedly sipped her Mango Passion Fruit Frappuccino, and got a piece of metal stuck in her throat.
STARBUCKS RELEASES HALLOWEEN-THEMED VAMPIRE FRAPPUCCINO IN UK
Matt Miller, her husband, took a picture of the debris hiding in the drink and tweeted at the coffee mega chain saying, "@Starbucks when you choke on a piece of metal from your Starbucks drink..."
Miller told Gloucestershire Live, "I was shocked and worried when I saw the metal."
He added that his wife "pulled the metal out of her throat" after drinking the blended drink.
FOLLOW US ON FACEBOOK FOR MORE FOX LIFESTYLE NEWS
The foreign object appears to be a paper clip or staple that has been bent out of shape.
A Starbucks spokesperson said they are investigating the matter.
"We are concerned to hear about this and have begun an investigation to find out what happened," the spokesperson said. "We have been in touch with the customer directly to apologise and hope to welcome him back into store soon."