Corona-owner Constellation Brands snapping up craft brewer Ballast Point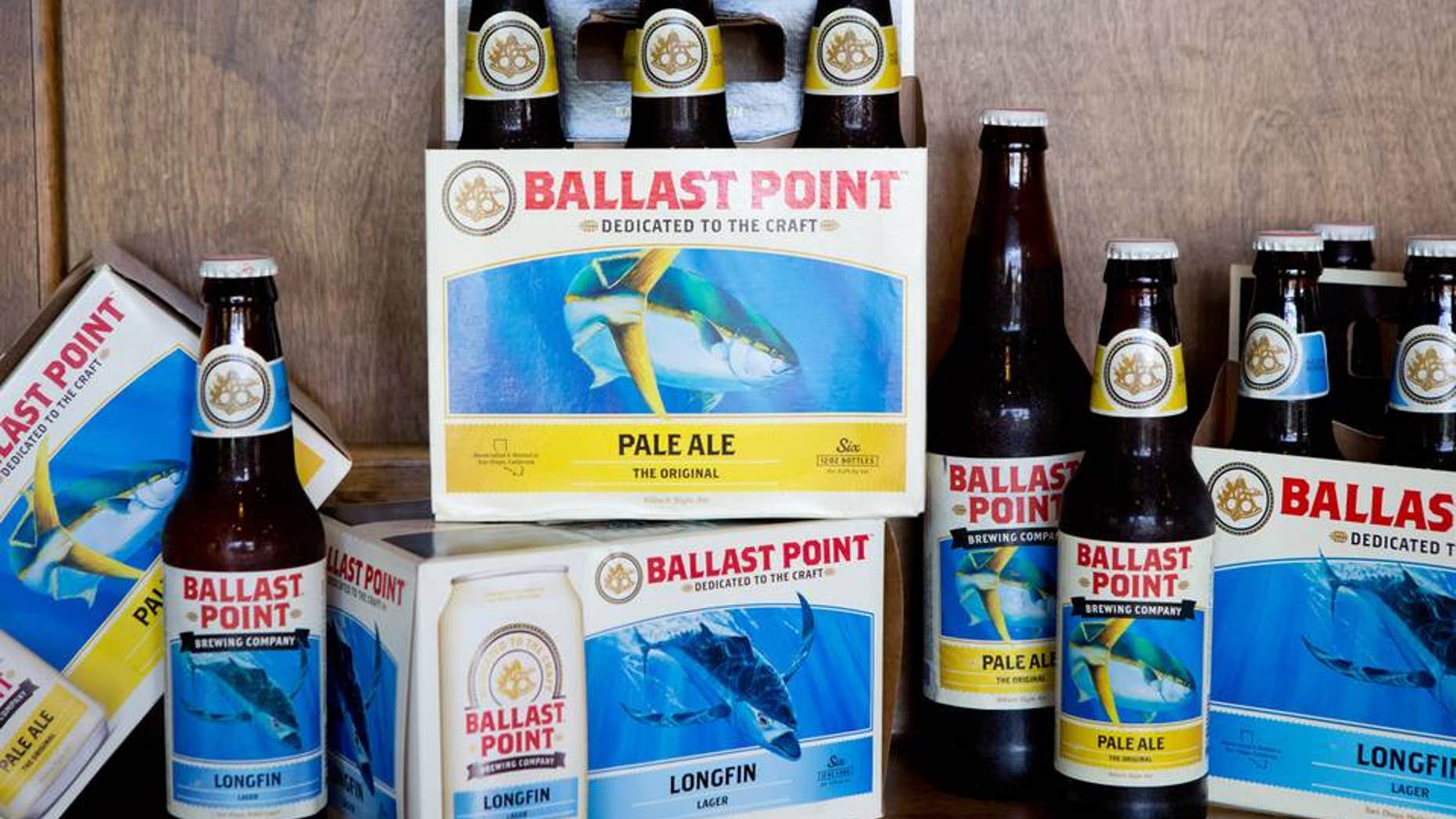 Liquor and beer giant Constellation Brands announced Monday it will buy California craft brewery Ballast Point Brewing & Spirits for $1 billion.
According to the Wall Street Journal, the sum is a new record for a craft beer company acquisition. In September, Anheuser-Busch purchased Los Angeles' biggest craft brewery Golden Road Brewing and Heineken snapped up a 50 percent stake in Lagunitas Brewing Co., in a deal that valued the Petaluma brewery at $800 million.
Major beer companies have been snapping up more and more craft brewers as consumer interest in flavorful brews has increased. The Brewers Association, which represents more than 3,000 craft brewers nationwide, estimates that the craft beer industry will account for 20 percent of the country's $100 billion beer market by 2020. Today it accounts for about 10 percent of the market share.
"We see the craft category continuing to grow double digits for the foreseeable future and take a significant share of the beer business over the next 10 years," Constellations' Chief Executive Rob Sands said.
In addition to its popular IPAs, Ballast Point also makes several spirits including rum, gin, whiskey and pre-mixed canned cocktails. Constellation may be best known as the owner of Corona, but the company also boasts several popular wines including Ravenswood and Robert Mondavi as well Svedka Vodka in its barn of brands.
Constellation first approached Ballast Point after the craft brewer filed paperwork for a public offering last month. Ballast Point is currently distributed in 30 states and Sands said that Constellation will look to increase brand sales by moving into larger retail chains like Kroger grocery stores.
For the time being, Ballast Point, which is based in San Diego, will continue to operate as an independent business with executives now reporting to Constellation. Last year, the brewery produced 118,831 barrels and generated $51.7 million in revenue.