Blooming brews: Best craft beers for spring 2016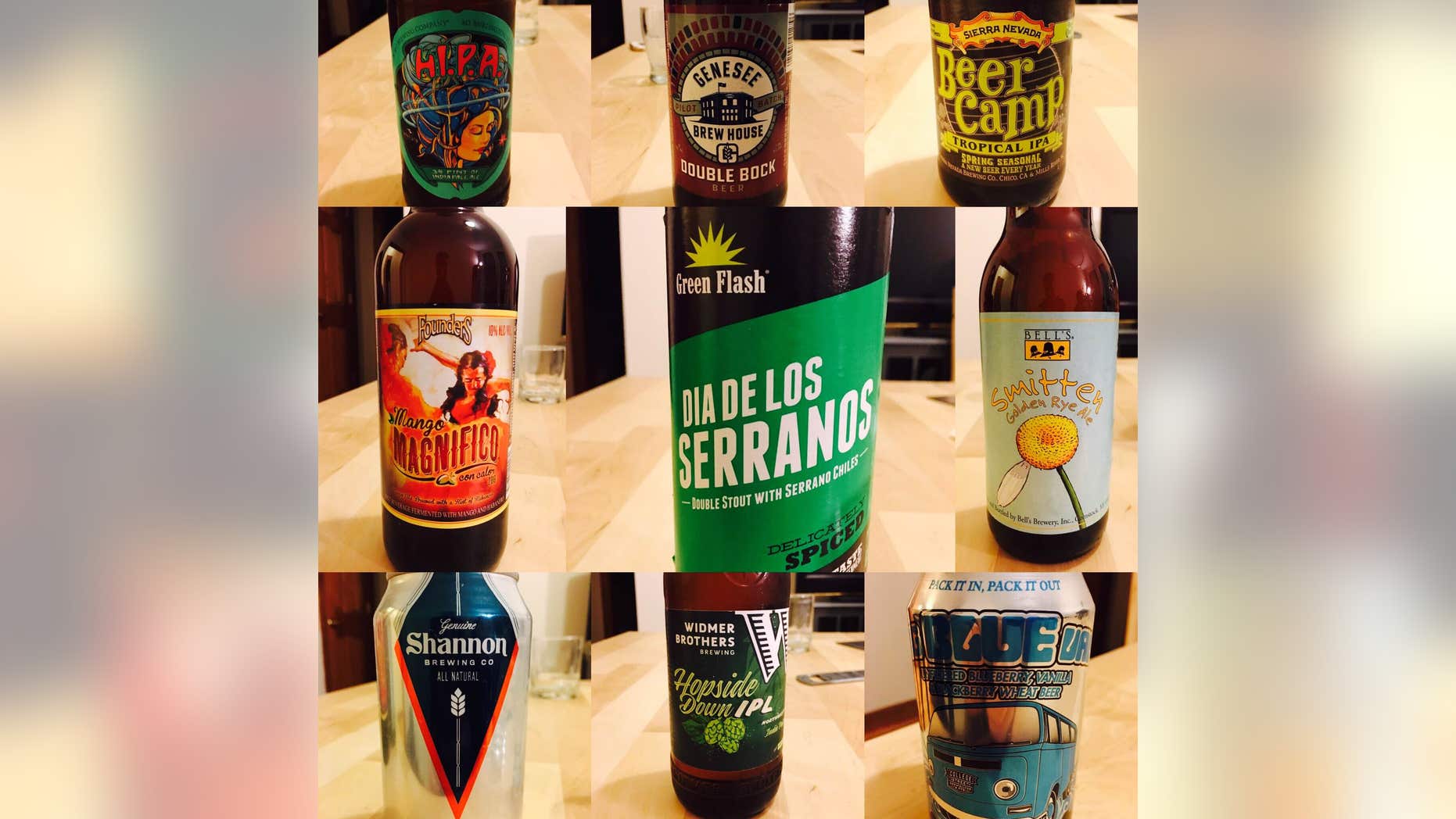 We're the FoxNews.com Brew Crew-- a group of thirsty co-workers who bond over our love of craft beer.
Many of the spring beers sampled this year have a light, bready quality to them, but there were two spicy wild cards thrown in the mix to heat things up. Whether you gravitate towards a hop-forward IPA or something sweet and smooth, these beers are definitely perfect for welcoming the warmer weather. Cheers!
Check out more of the best seasonal craft beer reviews.
Green Flash Brewing Dia De Los Serranos:
We're kicking off this list with a transition beer that will easily take you from winter to spring, but watch out-- is has surprisingly spicy kick. Dia De Los Serranos smells like coffee with hint of chillies. This Green Flash brew tastes like a spicy, sweet iced coffee. The different and complex flavors help to satisfy all of your cravings. You may even pick up hints of chocolate. Even though this is a rich, dark stout, the chili gives its fresh spring taste.
Bells Smitten Golden Rye Ale:
Spring is in the air immediately after opening up this brew with whiffs of fresh floral notes. The first sip of this Bells brew is very balanced, light, and refreshing. We jokingly thought it tasted like melting snow approaching the first spring bloom. It's slightly hopped with a subtle sweetness.
Founders Brewing Mango Magnifico:
The first thing you notice about this beer is its strong, peachy aroma. Its sweet smell really draws you in. However, that first sip of this Founders ale will bring a spicy surprise. It begins with a sweet, mango flavor that quickly disappears into a pleasantly spicy burn.  It's almost overly sweet but the spicy pepper hits you fast making for an intense balance. The spice will linger in your throat long after you're done. There are a lot of flavors going on in this bottle-- just like you would experience when enjoying a fresh peach mango salsa.
Magic Hat Hi.P.A:
Magic Hat's Hi.P.A is an attention-grabbing brew with the scent of juniper hitting your nose upon first sniff, which gives way to hints of orange zest. This beer is kind of sweet for an IPA with a cloudy appearance. However, it still has that crisp, bitter taste one looks for in a hoppy beer.  You may even notice a slight lemon zest characteristic in the taste.  After a couple of sips, the flavor of gin hits the back of your throat. It might be unusual but we definitely think this beer is worth a shot.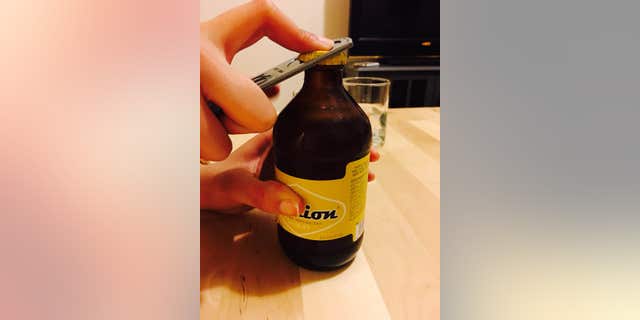 College Street Brewhouse and Pub Big Blue Van:
Just as those really hot days start to approach, you'll want to crack open a Big Blue Van. This College Street brew will help bring you from spring into summer. You'll first notice that it smells like a blueberry muffin-- and it tastes like one too.  The wheat gives it a bread-like quality with sweet bursts of blueberry and vanilla.  The finish is simple and clean with a touch of lemon. Some of us even likened the flavor to blue cotton candy.
Sierra Nevada Beer Camp Tropical IPA:
A good IPA always seems to smell like aged cheddar. That must be why it always pairs so well with cheese. After the scent of cheese, you will pick up pine with hints of mango in this beer.  Sierra Nevada's Beer Camp starts out hoppy and then melts into a fruit-forward blend of mango and passion fruit. It also has a bready quality like many of the beers we sampled but the fruit flavor keeps the beer airy and drinkable.
Shannon Brewing All American Blonde:
Was this beer named after me? Naturally, I was pretty excited to try this eponymous brew. When you open the can it smells like a light sweet honeysuckle. This blonde ale from Shannon Brewing has hints of lemongrass but that sharpness is cut by a certain buttery quality. The toasty finish reminded us of popcorn.
Widmer Brother's Hopside Down IPL:
Don't let the slightly interesting smell deter you. This Widmer Brother's is a flavorful hoppy lager. What it lacks in balance it makes up for in taste. It has a sweet, bready quality that overall comes presents as very crisp and simple. You could easily enjoy a few of these easy-drinkers in one night.
Genesee Double bock:
The smell of this sweeter beer had us scratching our heads. Does it smell like caramel? No...Maybe apple? Maybe pear? Whatever it was, it was pretty delicious. The tastes were easy for our tongues to pinpoint. It's very sweet and fresh baked bread-like and you can really taste the alcohol on the finish.  Genesee's thick syrupy brew has a borderline chewy quality. But the smooth texture helps the buttery flavor coat your mouth.