Beef industry fighting back against 'fake meat'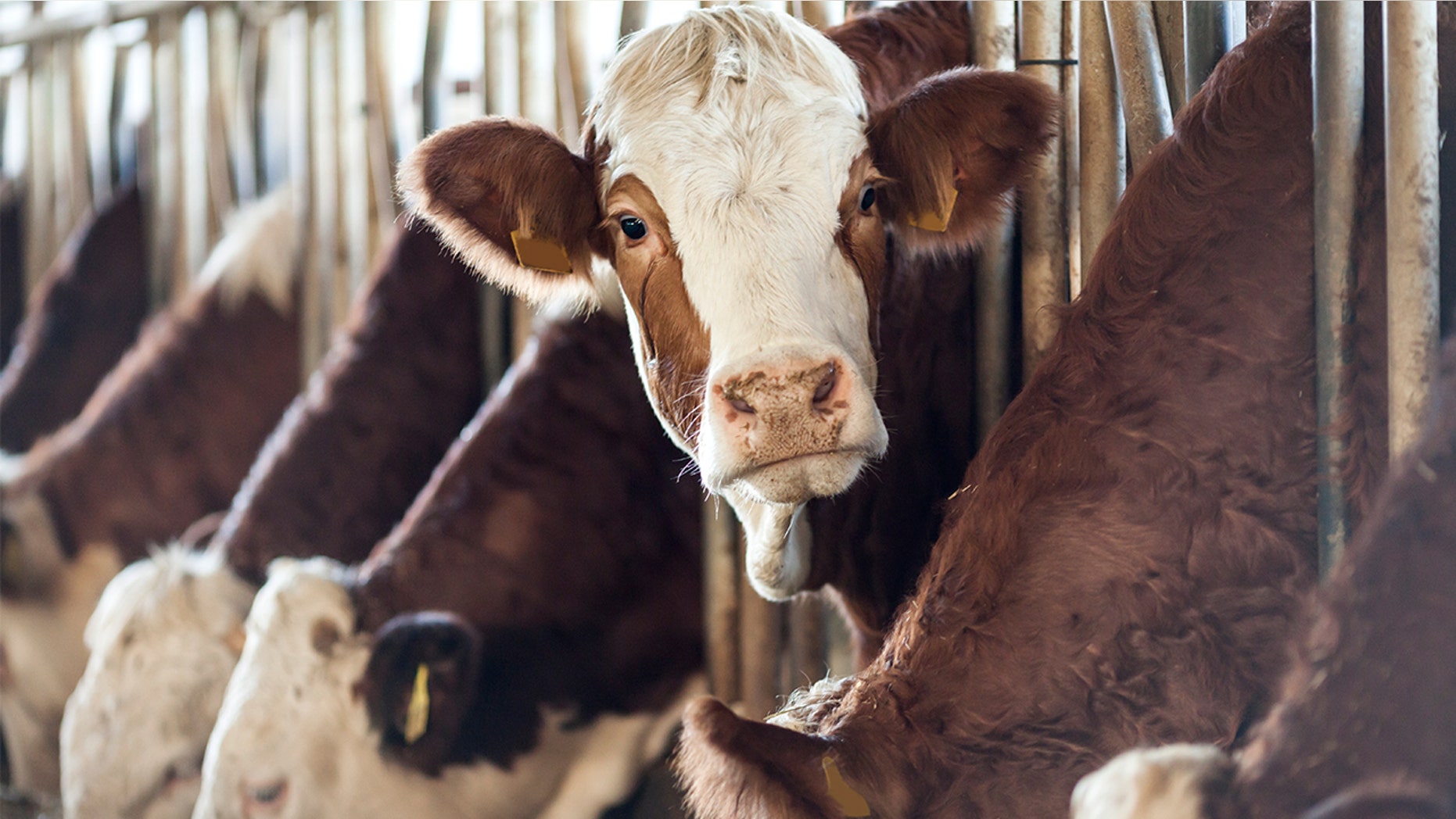 The beef industry is taking aim at companies producing lab-made meat alternatives, arguing for stricter regulations when it comes to labeling this increasingly popular product.
Both the National Cattlemen's Beef Association (NCBA) and the United States Cattlemen's Association (USCA) are taking action to mark a stronger differentiation between their meat product and those designed to look and taste just like it.
13 US MEAT PLANTS SLAMMED WITH THOUSANDS OF HYGIENE VIOLATIONS, DOCUMENTS SAY
The plant-based eating trend is on the rise, with 60 percent of U.S. consumers cutting back on meat-based products, according to a HealthFocus survey. Of those reducing their consumption of animal-based protein, 55 percent say the change is permanent. Companies like Beyond Meat and Impossible Foods offer products like plant-based burgers, sausages and hot dogs, which are not only popping up in grocery store meat aisles, but are now being served in restaurants, as well.
This growing preference for meat alternatives has left the beef industry ready to fight back. The NCBA recently announced its policy priorities for 2018, and meat alternatives are on the list. "Another new emphasis in 2018 will be a focus on protecting the industry and consumers from fake meat and misleading labels on products that do not contain real beef," the outline reads.
The USCA filed a petition with the Department of Agriculture, urging the Food Safety and Inspection Service to put greater restrictions on what qualifies as meat and whether or not it can be labeled as such.
The petition argues that "synthetic 'beef' and 'beef' grown in laboratories using animal cells, known as 'in vitro' meat, 'bio meat,' 'clean meat,' or 'cultured meat,' which are not derived from animals born, raised, and harvested in the traditional manner, should not be permitted to be marketed as 'beef,' or more broadly as 'meat' products."
The USCA also claims the purpose of these restrictions are to eliminate "confusion and to better inform customers."
"Labels indicating that a product is 'beef' should be limited to product from cattle that have been born, raised, and harvested in the traditional manner. Similarly, products that are labeled as 'meat' should be limited to those that are derived from the tissue or flesh of an animal harvested in the traditional manner. As such, USCA requests that FSIS exclude man-made or artificially manufactured products…this includes synthetic products from plant, insects, and other non-animal components, as well as any product grown in labs from animal cells."
While the beef industry is adamant about differentiating their products from the meat alternative competition, those in the plant-based business argue consumers already know the difference.
Ethan Brown, founder and CEO of Beyond Meat, told USA Today that he doesn't necessarily see the petition as a bad thing. "I think it actually could help us more than it could hurt us because it starts the national dialogue around what really is meat, and if the origin of meat really matters to the consumer."
FOLLOW US ON FACEBOOK FOR MORE FOX LIFESTYLE NEWS
While Brown might not be concerned with the petition, The Good Food Institute, a nonprofit organization that supports and lobbies on behalf of meat- alternative companies, is ready to fight it. Jessica Almy, policy director at the institute, told Quartz she thinks it's wrong to ask the government to create restrictive food definitions. "If they really think their products are superior, then it should sell on its merits."
The Good Food Institute told Quartz it plans to file a formal response to the cattlemen's petition soon.