5 wine apps you need to know
Whether you're interested in finding the perfect pairing for you meal, keeping track of your growing cellar, learning about different grape varieties or comparing tasting notes with other oenophiles, there's an app for that.
Here are five wine apps you need to know about:
1. Delectable
You'll like it if: You like to share information about bottles of wine you've discovered.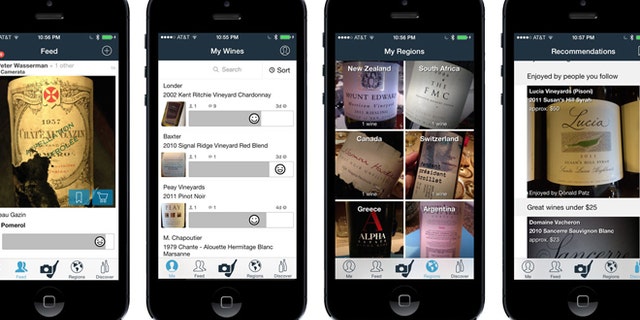 Free; iOS & Android
Simply take a photo of the label and it can be identified in seconds. You can then add your own personal tasting notes and rating, as well as read what other members thought of the same wine. As an added bonus, you can purchase wine from within the app and have it delivered to you – how's that for one stop shopping? This app is also a favorite among wine industry insiders including sommeliers, winemakers, and winery owners (wine professionals are indicated by a red check on their profile) so feel free to hob nob with your favorites.
2. Tipsi
You'll like it if: Food and wine pairing is your jam.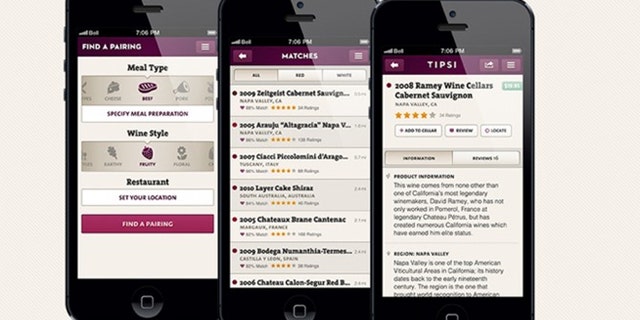 Free; iOS
Developed using the expertise of "the world's finest sommeliers," this app is billed as "a mobile sommelier for the Millennial generation." Tipsi uses your physical location and taste history to suggest a wine to pair with your meal but takes it a step further: It will make a recommendation from the wine list of the restaurant you're dining at from your local retail store. You can then save the information in your "digital cellar" and/or share your experience with friends via a variety of social media platforms. It's available now only in major cities but any restaurant or retailer can join the community for free.
3. Drizly
You'll like it if: You're craving a good bottle of wine but don't feel like getting off the couch.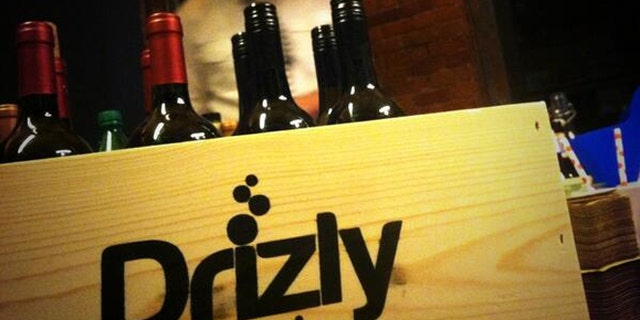 Free; iOS & Android
With just a few keystrokes on your smartphone, you can have a bottle delivered to your door in under an hour. Drizly aspires to be "The Amazon of alcohol" through which you can purchase wine, beer, liquor, and a variety of mixers. The app uses proprietary ID verification technology that it shares with its retail partners to prevent underage drinkers from buying alcohol. With stiff competition among wine delivery apps, Drizly currently operates in more than 15 cities, with more than 150 retail and supplier partnerships.
4. CellarTracker
You'll like it if: You need to keep track of your vast wine collection.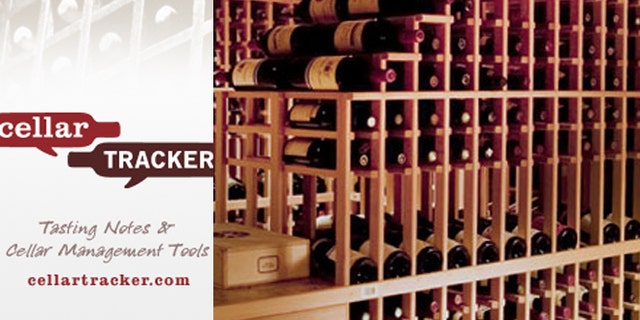 Subscription based on cellar size ($20-$250); iOS, Android & Windows Phone
This app is an expertly translated handheld version of the popular online cellar management tool created by Eric LeVine, a former Microsoft employee who wanted to keep track of what was in his cellar. This handy app allows users to manage their cellars, sort their wines by region and/or grape variety as well as generate a "drinkability report" which lists wines chronologically in the order you should drink them. Users can also view ratings and tasting notes from the CellarTracker community as well as critics Antonio Galloni and Stephen Tanzer who are collaborating with LeVine to successfully create a more comprehensive tool. A minimal annual subscription is suggested but it is money well spent.
5. Plonk
You'll like it if: You want to know your merlot from your tempranillo.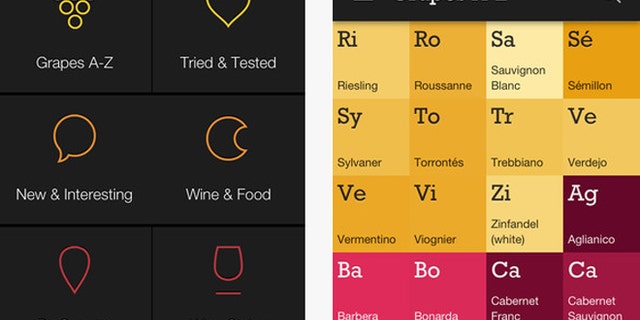 Free; iOS, Android & Windows Phone
This smart looking, U.K.-based app is full of useful advice and information for the budding oenophile. The colorful interface resembles the Periodic Table and comprehensively details wide selection of grape varieties, complete with audible pronunciations, and helps users identify styles of wines they prefer based on wines they already enjoy. The user can then explore which foods pair well with their favorite wines and also rate their latest discoveries (on a scale of 1-5 stars) and share them on social media platforms including Facebook, Twitter and e-mail.