Tim Tebow says 'Night to Shine' will be 'extra special' this year because he'll be celebrating with fiance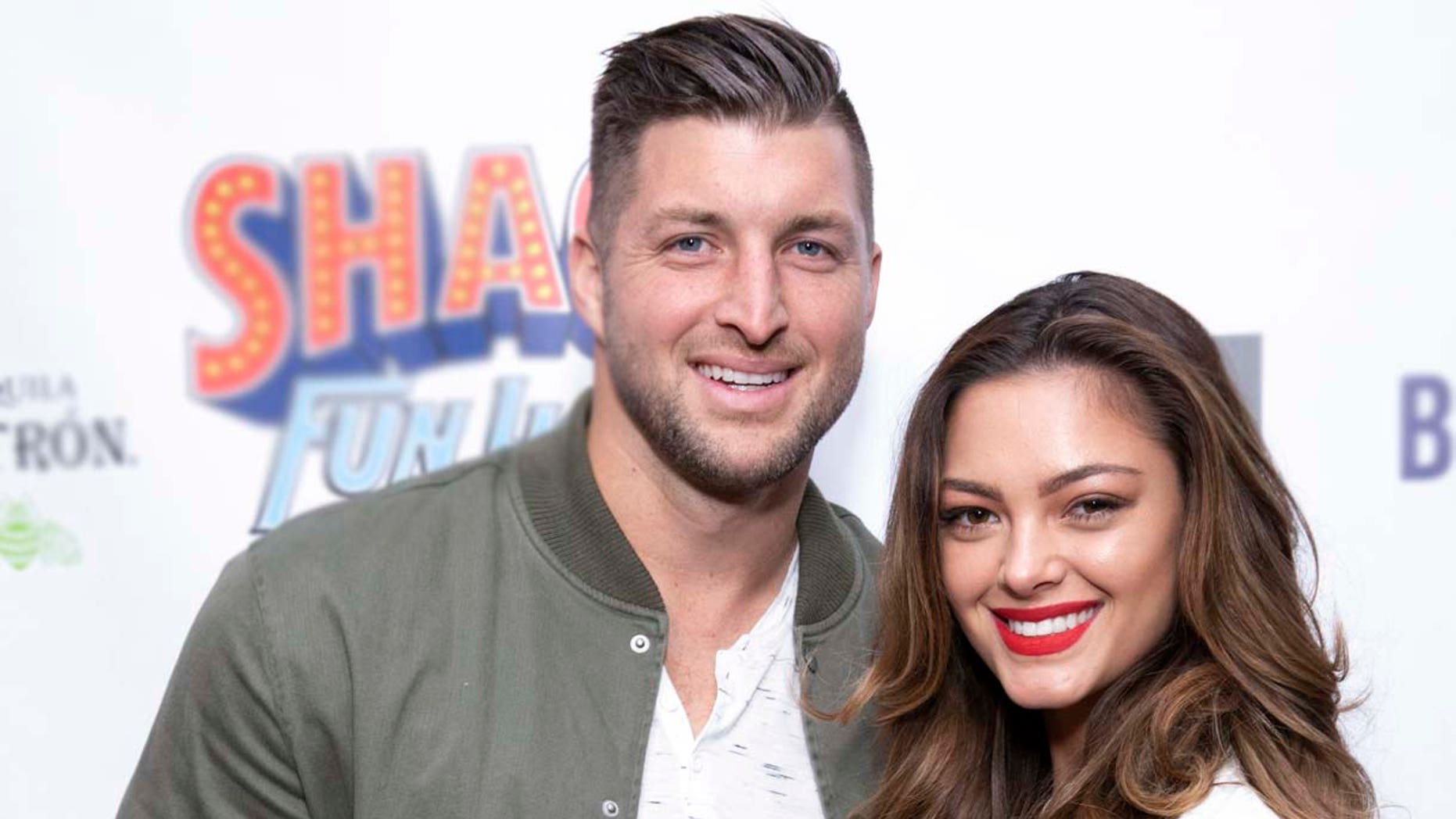 Tim Tebow has said "Night to Shine" is his favorite day of the year, but this year it is going to be extra special for him.
Tebow's fiance, Demi-Leigh Nel-Peters, Miss Universe 2017 who has a sister with special needs, first knew him as the "Night to Shine guy" as her sibling participated in the event in South Africa. And this year she will be joining him Friday, Feb. 8 from 6 to 9 p.m. ET, as more than 100,000 people with special needs celebrate an unforgettable prom night together, sponsored by the Tim Tebow Foundation.
TIM TEBOW'S 'NIGHT TO SHINE' CELEBRATES 90,000 PEOPLE WITH SPECIAL NEEDS WORLDWIDE
"Night to Shine is a night where people get to understand their worth...that God loves them and that God has an amazing plan for their life," Tebow said. "It's incredible to see people from all corners of the world coming together through Night to Shine to celebrate the love that God has for all of us!"
The New York Mets outfielder and former Heisman winner said he looks forward to showing Nel-Peters just how much this night means to him. She couldn't agree more.
"There's very few things in life, where you truly feel like, you're like, dang, this is exactly where I'm supposed to be and what I'm supposed to be doing, and I feel that every year on 'Night to Shine,'" Tebow said in a video promoting the big event.
TIM TEBOW REMEMBERS FINAL MOMENTS OF 'HERO' CHELSIE WATTS' LIFE: 'GOD'S GOT THIS'
What started at one church quickly turned into a global movement of sharing God's love with people who are too often not celebrated.
This year's prom night has spread to more than 650 churches in 25 countries, with 200,000 volunteers required to put on the big night celebrating more than 100,000 "kings" and "queens." The honored guests will be welcomed with a red carpet, cheering crowds and paparazzi and, once inside, they will get the royal treatment with hair and makeup stations, shoe-shining stations, corsages and boutonnieres, a karaoke room, and dancing.
CLICK HERE TO GET THE FOX NEWS APP
Just like in past years, Tebow plans to make surprise visits at different locations -- but this time with a special guest.
"I see 'Night to Shine' as such a beautiful celebration of the most beautiful people that walk our planet, just like my sister, and I can't wait to honor more," Nel-Peters said.
TIM TEBOW GIVES 'PERFECTLY TIMED' RESPONSE TO SOMEONE YELLING 'JESUS' AFTER HIS SWING
For those who can't make it to a "Night to Shine" in person, you can follow it LIVE online.