Zoe Saldaña seeks advice on Twitter after breastfeeding makes her 'breast hurt'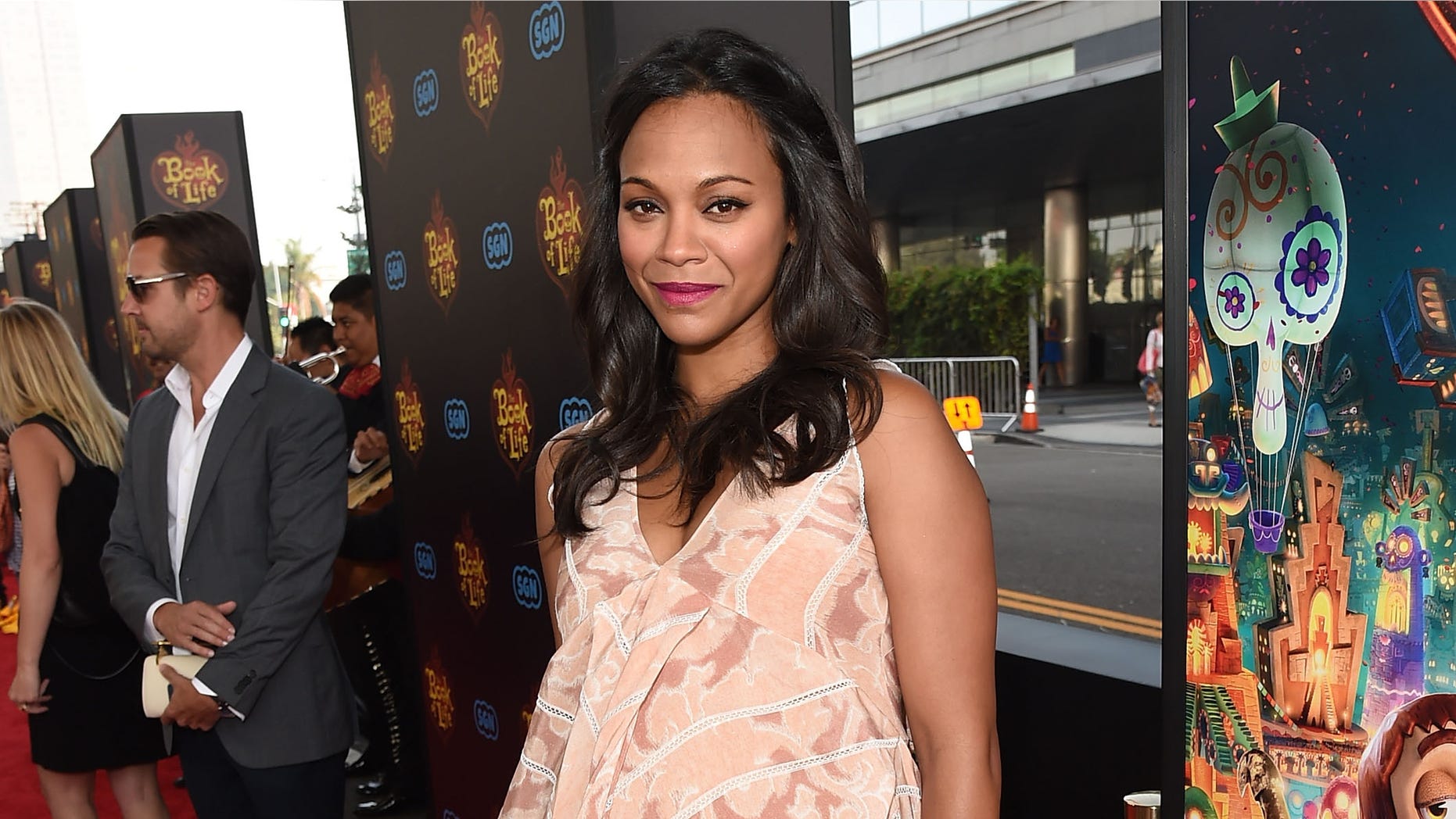 When first-time mother Zoe Saldaña has a question about motherhood, she knows exactly who to ask: other mothers.
The 36-year-old mother of twins Cy and Bowie took to Twitter over the weekend to figure out how to deal with sore breasts.
"So ladies – moms… Breastfeeding moms, What do you have to say about pumping??!!! #babies #breastfeeding #breasts hurting!!" the "Avatar" star tweeted on Saturday.
Fans were quick to give Saldaña some advice, ranging from getting gel pads to using cream. They said it would get easier and less painful as time went by.
The "Guardians of the Galaxy" actress confirmed last week that she and husband Marco Perego had welcomed twin boys.
"Happy #2015! Starting our #NewYear with a full house. Our boys are finally here! Thank U 4 all the beautiful wishes!" Saldaña tweeted soon after the New Year.
Word that the couple had given birth to twin boys leaked in the middle of December when designer and close friend Prabal Gurung took to Instagram to congratulate Saldaña and Perego.
"Congratulations to my dearest darling friend and my muse @zoesaldana (and her husband) on the arrival of their twins," he captioned a collage of Saldaña sporting a red dress from his collection.
While Saldaña's animated movie "The Book of Life" was nominated for a Golden Globe – it lost out to "How to Train Your Dragon 2" – the actress decided to throw her own party at home with her family.
"It's looking like popcorn on the couch along milk bottles for the little guys while the #globes are on for us," she tweeted.