You decide: Does 'Blurred Lines' sound like 'Got to Give It Up?'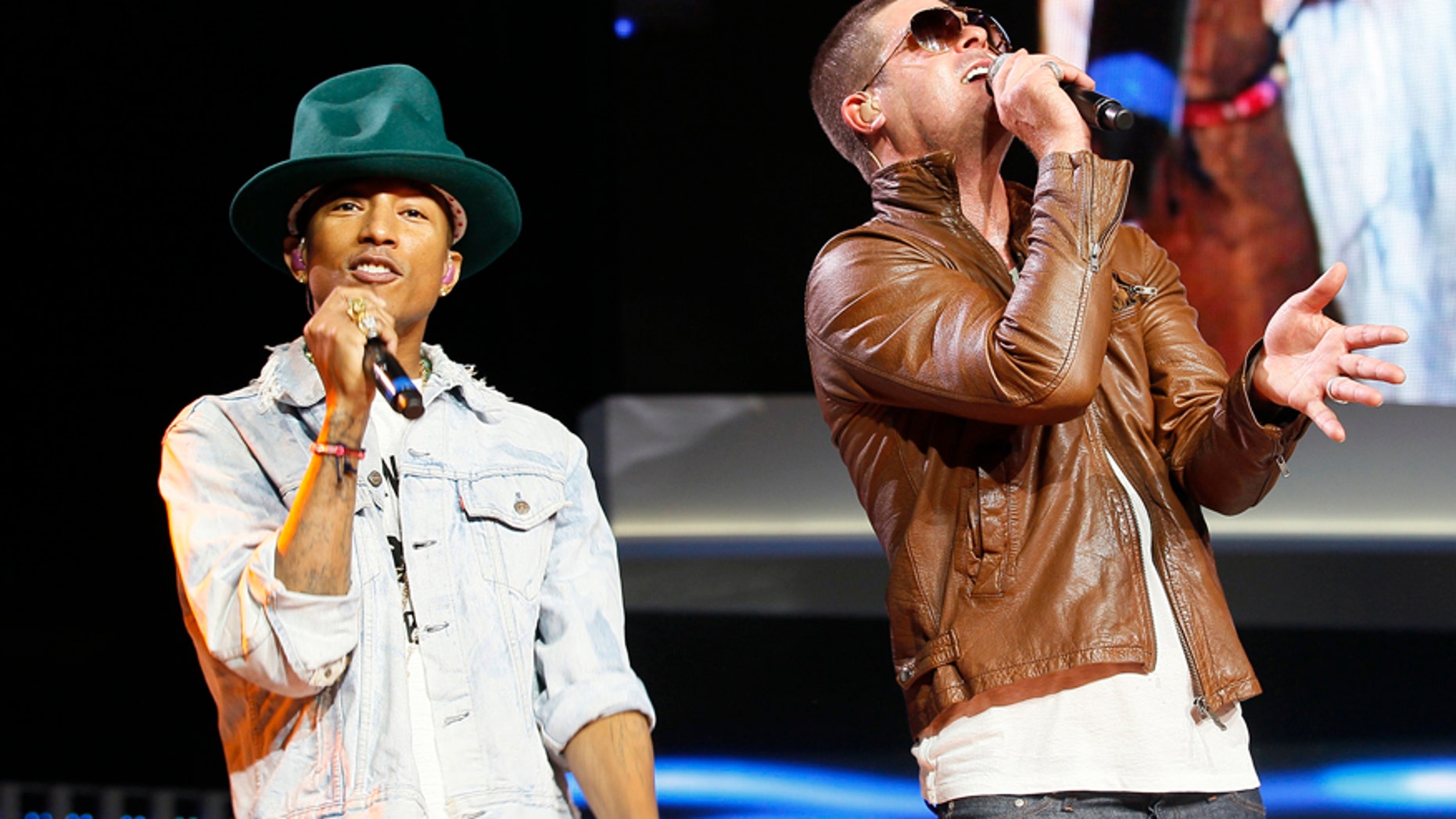 A Los Angeles jury decided Tuesday that Robin Thicke and Pharrell Williams' "Blurred Lines" sounds too similar to Marvin Gaye's 1977 hit "Got to Give It Up."
The singers were ordered to pay nearly $7.4 million to Gaye's children after the jury found them guilty of copying the song.
The trial focused on detailed analyses of chords and notes in both "Blurred Lines" and "Got to Give It Up."
While Thicke and Pharrell insist their tune did not rip off Gaye's hit, listen to the songs below and decide for yourself:
Listen: "Blurred Lines" by Robin Thicke ft. T.I., Pharrell
Listen: "Got to Give It Up" by Marvin Gaye
The Associated Press contributed to this report.