WWE's Mickie James opens up on dating fellow wrestler John Cena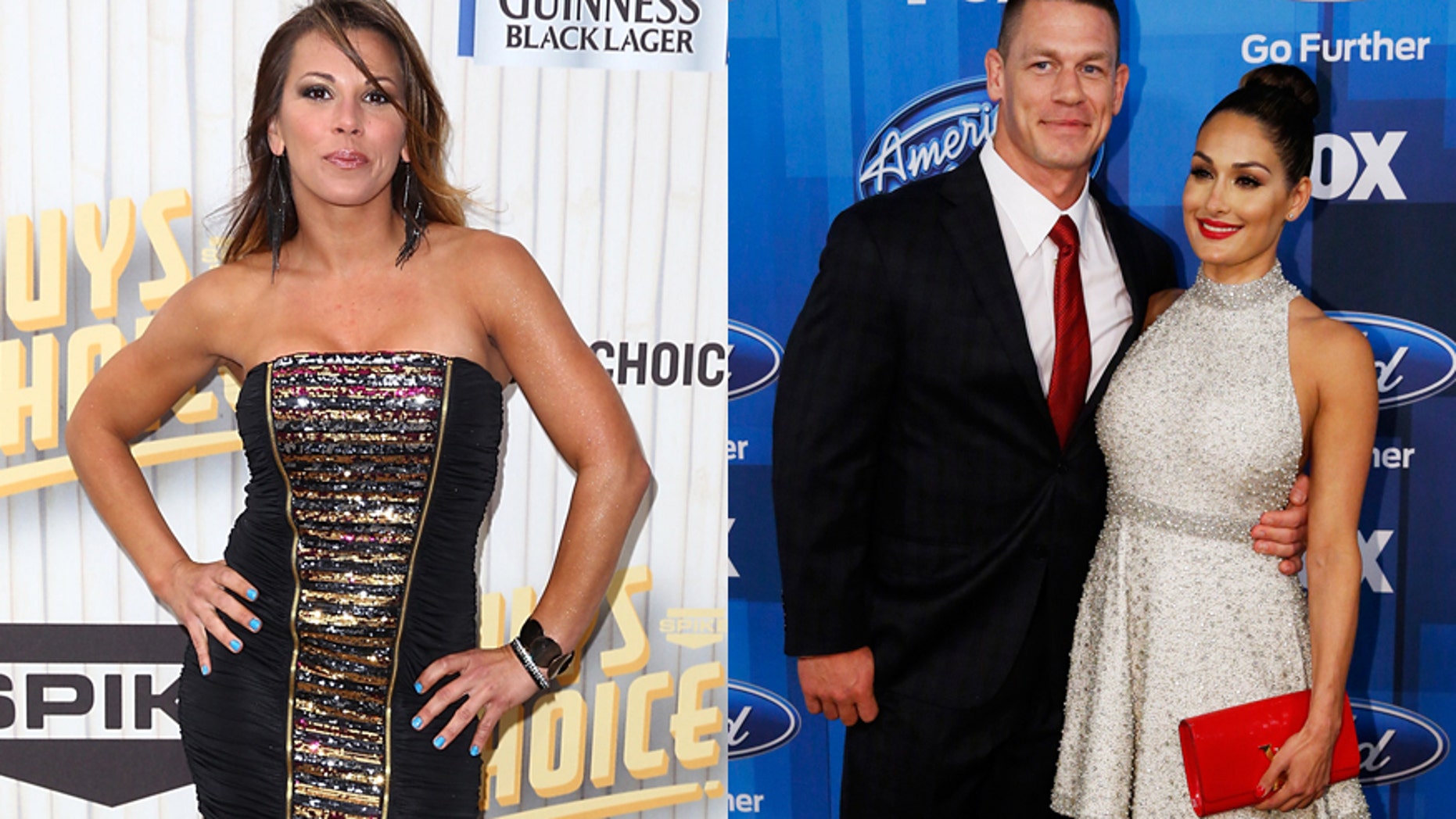 On the latest episode of Lilian Garcia's Podcast "Making Their Way To The Ring," Mickie James discussed her first stint with WWE, her journey back to the company, and if she thinks it will be awkward being around John Cena.
One of the interesting subplots to James return is that she's on SmackDown – the home of John Cena and his partner Nikki Bella – instead of Raw. Long before Cena began dating Nikki Bella in 2012, he and James had an informal relationship that grew to be controversial as rumors swirled that James was transferred to a different show once the pair broke up.
More: John Cena to Host 2017 Nickelodeon Kids' Choice Awards
Garcia asked James about what she expects the atmosphere in the women's locker room to be like with Nikki Bella present, and she explained why so many wrestlers end up dating one another.
"We're all adults, and you know obviously this business is what it is, and we've all had our share of relationships failed. I think that being adults and being professionals… It's such a tight-knit thing, that's the reason why so many people in the industry fall in love in the first place, because you see each other every day, you hang out with each other, you don't get a chance to… make any type of outside life."
She continued, "We're all grown adults and I would hope that, and I'm pretty sure that it's going to be pretty awesome, because I'm sure that I'm going to have to work with Nikki in the ring and I know that we could do some really amazing stuff."