Wilmer Valderrama on 'From Dusk Til Dawn': 'Pop culture is paying attention'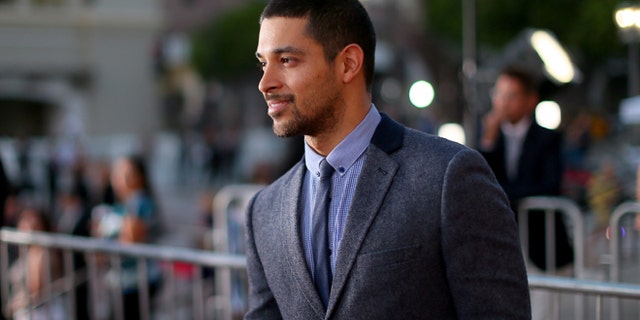 NEWYou can now listen to Fox News articles!
For Wilmer Valderrama, when he got his first laugh as Fez, the quirky foreign exchange student of indeterminate origin on the long-running show "That's 70's Show," he was hooked.
"I got addicted," he recently told Fox News Latino.
That first laugh turned into hundreds, and then it was full-steam ahead for the 33-year-old, who lent his voice to one of Disney's favorite TV characters.
"['Handy Manny'] was the biggest preschool show for Disney – the first bilingual character on that stage," Valderrama recalled. "It was a beautiful tribute to the community."
But he wanted more.
"I was ambitious," the actor said, who looked to Cuban-born musician-comedian Desi Arnaz and Mexican-American director Robert Rodriguez for inspiration.
Soon after "That's 70s Show" ended in 2006, Valderrama launched a production company called WV Enterprises and soon had his first show: MTV's "Yo Momma."
"It was like '8 Miles' but with some 'yo' momma' jokes. It was so fun," said Valderrama, who was also the show's host. "We brought some crazy diversity to MTV [at the time]. We had everything – it was like the U.N. bonded behind comedy."
Eventually he took a short break from performing to focus on behind-the-scenes work, launching multiple brands in hopes of redefining how studios deliver content and what content is being shown.
"It's been a fantastic journey to be behind the scenes," he said. "I don't like waiting around [for scripts and projects]."
Eventually, though, the acting bug started biting again. Valderrama said it was serendipitous when he was approached about doing "From Dusk Till Dawn: The Series" by Rodriguez. The show is heading for a second season on El Rey Network.
"I had a blast," he said. "It's kicking ass worldwide. We have our own Halloween Horror Night at Universal Studios. It shows that pop culture paid attention."
Along with acting and producing, Valderrama has found a passion in activism, working with the group Voto Latino to motivate young millennial voters to get involved in politics.
"My work as an activist has been the most rewarding job I've ever had," he told FNL recently.
How does he get everything done?
"Good time management," Valderrama said. "Right after 7 p.m., that's sacred to me. And Sunday is my lazy day."
Come Mondays, though, it's right back to the grind, mapping out how the week is going to go.
"I have a great deal of passion for what I do," he said.
Follow us on twitter.com/foxnewslatino
Like us at facebook.com/foxnewslatino