Will Forte is 'The Last Man on Earth'... or is he?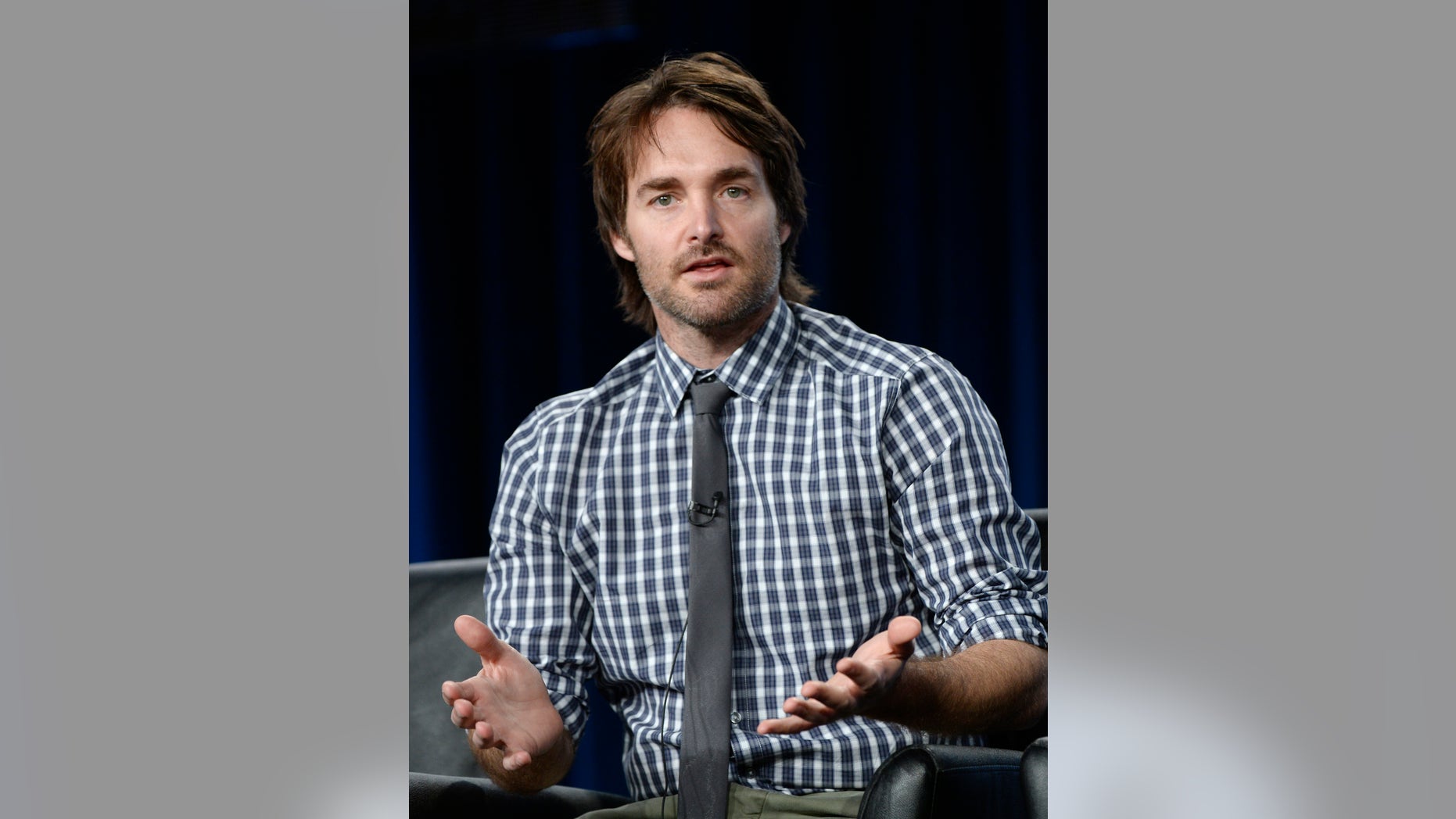 All eyes are on former "Saturday Night Live" star Will Forte…because there is barely anyone else to watch in his new show "The Last Man on Earth," premiering on Fox on March 1.
In the series, Forte stars as Phil Miller, a man who explores his surroundings after a massive virus destroys the population.
Believe it or not, the show is a comedy—and a unique one at that. It was filmed with a single-camera and very little dialogue at times. For the first few episodes, Forte is literally the only person in the show.
"[It was] difficult to shoot," Executive Producer Chris Miller told reporters at the Fox TCA press day. "But all that money we're saving on all those extras…"
Forte developed the idea for the show after he saw the History Channel's "Life After People" and was drawn to the concept.
"['Life After People'] really is fascinating. It's just a fascinating situation, and it's such a great area of comedy," Forte enthused. "This idea seems to be, even though it's very far-fetched... it's oddly relatable. It's such a wonderful tense situation."
Forte said the beginning of the series focuses on him exploring the earth and enjoying his freedom.
"It has been a very, very fun show to shoot because I get to do a lot of wish fulfillment stuff," he said. "I would imagine men and women would have different ideas of what they would do if they were the last person on earth, and I just break stuff."

But [SPOILER ALERT: Stop reading here if you don't want to know about a semi-plot twist coming up in the series] Forte's character isn't actually the last man on earth. Kristen Schaal is around too and she plays Carol Pilbasian.
"She's a sex bomb, who likes to craft" Schaal said of her character. "America is going to fall in love with Carol."
Miller explained the show needed another person for dialogue and interaction.
"TV shows are built on relationships and it seems kind of odd to have a show built on no relationships" Miller said.
Forte said the show avoids acknowledging how everyone else on earth died.
"We don't really ever see dead bodies," he said. "We kind of avoid that subject."
And little research went into the show, he admitted.
"It is embarrassing the little amount of research we did. I basically watched that show 'Life after people' several years ago and then tried to remember what I learned from that show," he said. "It would be like if people from NASA watched 'Space Balls…' But there is nothing crazy inaccurate to my knowledge."
He promised that if viewers suspend their belief to accept that the earth's population disappeared, the rest of the show is actually realistic.
"You won't be seeing zombies," he said. "If you buy into the premise then basically whatever happens after that is something that could happen."
"The Last Man on Earth" premieres on March 1 on Fox.