Will Ferrell Ads for Old Milwaukee Beer a Labor of Love, Marketing Genius, or Both?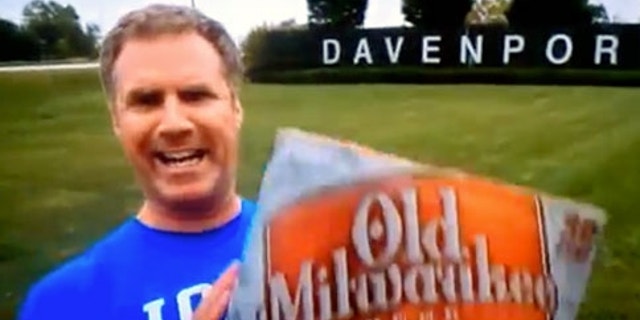 NEWYou can now listen to Fox News articles!
Will Ferrell is appearing in a series of low budget ads for the low priced beer Old Milwaukee, and people are asking one simple question:
Why?
The ads are shot on a shaky camera in two locations: Davenport, Iowa and Terre Haute, Indiana. In each, Ferrell does an ad hoc homage to the town in question, likening the town's fabric and spirit to that of Old Milwaukee beer.
At this point, the ads are only running in the areas in which they were filmed.
So what's going on?
Pabst Brewing CEO Bryan Crowley said Ferrell came to them with the idea.
"Will approached Old Milwaukee because he's a big fan of the beer and thought it would be fun to make the commercials, and we couldn't be more excited that he did," Crowley told the Quad City Times. Other reports have Ferrell doing the ads free of charge.
Adweek.com did some digging and talked to Daren Metropoulos, co-owner of Pabst Brewing Company.
"Will Ferrell approached Old Milwaukee about creating ads because he's a big fan of the brand," Metropoulus said. "He was interested in developing something unique and we gave him the freedom to pursue his creative vision and produce these spots with a local vibe."
Adweek.com wasn't convinced, and noted a 2010 report about Ferrell's website, Funny or Die, developing sketches for Pabst, the parent company of Old Milwaukee. They also pointed out that the Old Milwaukee website is in full retro mode as well, with grainy old commercials featured that matching Ferrell's ads' vibe.
Regardless of how they came about, the ads are hilarious. Here are our three favorites: