Will CNN's Jeff Zucker get fired when AT&T Takes Over Time Warner?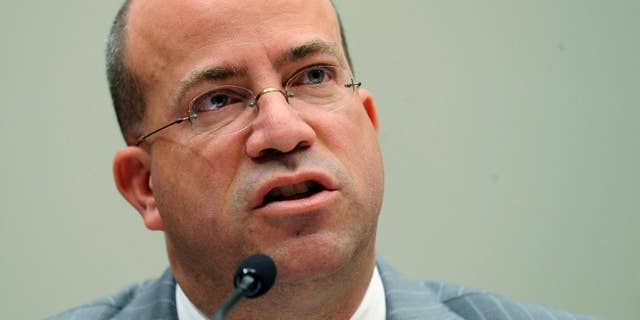 CNN Worldwide President Jeff Zucker was a lightning rod when Comcast acquired NBC, of which he was then president and CEO, back in 2010. He got fired -- now he's a lightning rod again as AT&T looks to take over CNN's parent, Time Warner. So will he get fired again?
AT&T CEO Randall Stephenson didn't exactly give Zucker his full support while speaking at Vanity Fair's New Establishment Summit on Wednesday.
"We're paying a premium to get Time Warner, and when you pay a big premium, the priority is to not screw it up… CNN's doing quite well, and the priority is to keep management teams in place," Stephenson said. "There will invariably be changes, but the hope is to keep the team in place."
Everyone involved is waiting on the Justice Department's antitrust division approving the $85 billion deal, which would make AT&T the nation's largest media company. Back in June, The New York Post reported that AT&T would look to "neutralize" Zucker if the deal goes through. Renowned journalist-turned-investment banker Porter Bibb doesn't think AT&T will "fire" Zucker because he "would not go quietly" and the "last thing AT&T needs is a media firestorm" which that would create. He does, however, think Zucker will be sent packing when his current contract expires.
"AT&T will probably prefer to have a less controversial, low profile manager running the network and won't renew Zucker's contract," Bibb, Managing Partner, MediaTech Capital Partners LLC., told Fox News.
Zucker signed a long-term contract extension in 2016, according to Vanity Fair. CNN did not respond when Fox News asked for specific details of Zucker's contract.
"AT&T will probably prefer to have a less controversial, low profile manager running the network and won't renew Zucker's contract."
The current boss of the liberal CNN is no stranger to being forced out of a company during a cooperate takeover, but things are different this time around. At NBC, Zucker worked his way up from entry-level researcher to president and CEO of NBC Universal over a 24-year period. Despite the rise, Zucker was widely criticized for nearly running NBC into the ground once he landed the top job.
In January 2010, the Los Angeles Times said Zucker "has made several costly miscalculations that have led to a spectacular fall by the country's premier television network." The Times called Zucker's handling of the Jay Leno-Conan O'Brien fiasco "one of the biggest debacles in television history" and said his legacy could be "the guy who plucked the peacock."
That same month, New York Times columnist Maureen Dowd asked, "How does Jeff Zucker keep rising and rising while the fortunes of NBC keep falling and falling?" It should come as no surprise that Zucker stepped down roughly eight months after the disastrous headlines when the takeover of NBC by Comcast become official.
"He acknowledged [leaving NBC] was not his own choice," the Times reported when it broke the news seven years ago. Zucker said that Comcast Executive Vice president Steve Burke "made it clear that they wanted to move on" and he stepped down, eventually landing at CNN.
By most measures, Zucker is a success at CNN. But he's staked the network's strategy on being a merry foil to Donald Trump. CNN, once famously known for Ted Turner's bare bones "just-the-facts" approach to journalism, has careened hard left, with its strident anchors and correspondents sometimes going to the left even of MSNBC.
And the president, whose administration must approve the AT&T takeover, is not amused, labeling CNN as "fake news" on a regular basis. Trump even ripped the potential deal between AT&T and Time Warner, implying that it would result in a monopoly while some have speculated the president could block a deal just to punish CNN.
"Time Warner and AT&T have kept very quiet during the government's review of their deal, which at one point seemed likely not to include CNN, since spinning out the news network might have helped get the deal approved," Bibb said.
Ironically, Zucker, was in charge of NBC when Trump's "The Apprentice" became a hit for the network. At one point when NBC's prime time lineup was flailing (due to, critics argue, decisions by Zucker,) "The Apprentice" was NBC's most successful show, and Trump was NBC's biggest star. Zucker has admitted in the past that his decision to greenlight "The Apprentice" helped increase Trump's star power.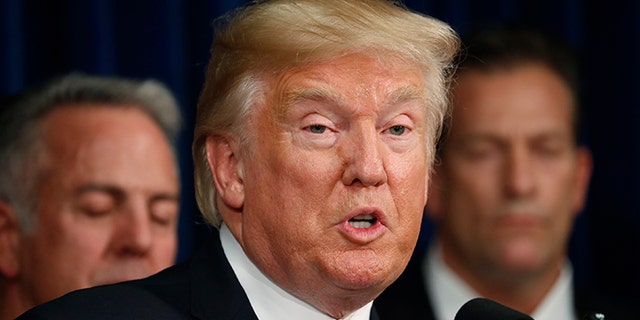 For his part, Trump claims he's the reason Zucker got the top NBC job (something Zucker gently refutes) and the president has been clear that he resents CNN's attacks on him, considering what he feels he did for its boss.
Since joining CNN, Zucker has focused on programming distractions to what was once the key to CNN's success -- hard news coverage. Before the Trump phenomenon, he was criticized for seeking a ratings boost by focusing obsessively first on the story of the stranded 201x "poop cruise" in which a cruise ship was stalled in the middle of the ocean with faulty bathrooms; and then on the disappearance of a Malaysian jetliner, which CNN anchor Don Lemon notoriously speculated may have flown into a black hole.
Zucker has beefed up the brand's digital content and is responsible for the successful series of original, non-news programs at CNN such as "The Nineties" and "Anthony Bourdain: Parts Unknown." CNN finished the third quarter of 2016 as its most-watched quarter ever among total viewers and had its most-watched quarter among the key demo of adults age 25-54 since 2001, according to TVNewser.
However, the network was down from 2016 among prime-time viewers and finished behind Fox News and MSNBC despite the strong quarter. Also, the network's attempt to play with the big boys in investigative journalism has badly run aground, with embarrassing retractions -- related to articles negative about President Trump -- and the forced resignations of high-paid investigative reporters. CNN's chest-thumping digital operation is also reportedly 20 million dollars over budget, according to Buzzfeed.
Furthermore, the fraught, highly personal breach between Zucker and Trump -- a breach that's at the core of CNN's anti-Trump programming strategy -- poses a distraction for AT&T that the giant corporation will likely prefer to be rid of.
And Zucker's "never Trump" programming strategy is fundamentally at odds with what's made CNN Time Warner's biggest cash cow over the last 20 years -- its reputation as a straight-down-the-middle news operation with unparalleled international reach and with one of the world's most trusted brands. The brand once associated with unblinking coverage of the 1991 Gulf War is now more associated with showboating White House correspondent Jim Acosta reading poetry at the White House press briefing.
So, it remains to be seen if AT&T will be content with CNN's current situation.
Stephenson, the AT&T honcho who didn't promise to keep Zucker around if the deal goes through, leans Republican, according to Bloomberg. He has also donated to the Republican National Committee, according to Fortune.
"Politics will definitely play a role as long as Trump is in office, but CNN has been outflanked by both Fox and MSNBC, which, respectively, own the conservative and liberal franchises. CNN is left with the empty slogan 'The Most Trusted Network,' which is questionable, at best and leaves CNN as the odd man out in our polarized society," Bibb said. "More important than politics will be a new, clean format, and a focus on more straight news reporting, especially from outside the U.S."
Insiders say that Zucker, who foundered at the top of NBC Universal, has found his level at CNN and won't go quietly. A famously good manager, he enjoys strong loyalty from CNN staff, who are otherwise notorious for forcing out outsider top executives.
CNN did not respond to Fox News' request for comment.