Whoops: Nielsen admits to errors in TV measurement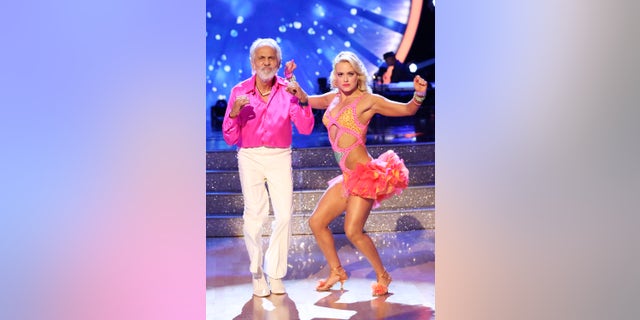 The Nielsen company on Friday admitted to errors dating back to March in its measurement of television viewing, statistics that serve as the foundation for billions of dollars in advertising spending for the entire broadcast industry.
The company blamed a software glitch for errors that, industry officials said, mistakenly credited ABC for viewing that was in reality spread across all of the broadcast networks. Nielsen described the errors as minuscule, but the extent will become better known next week when the company issues corrected ratings for the first week of the television season.
Nielsen executives said the errors only became apparent in the past few weeks when the beginning of a new television season meant more people were tuning in.
"The differences are small enough that those of us who look at these numbers every day and live by them didn't notice a difference," said Patricia McDonough, Nielsen senior vice president for planning policy and analysis.
The mistakes came up in adjustments Nielsen makes to its ratings each day between an early morning estimate of viewers and a more complete accounting that is released late in the afternoon. The morning estimate doesn't account for schedule changes in individual markets and sometimes doesn't assign some market results to individual networks.
It was discovered that all of the unassigned viewing was mistakenly being credited to ABC, making that network's afternoon viewership estimates consistently higher than those reported earlier in the day.
CBS research chief David Poltrack said his network became suspicious upon looking at ratings for "Dancing with the Stars" on Sept. 22. Two big ABC affiliates, in New York and Chicago, carried the "Monday Night Football" game that night between the Chicago Bears and New York Jets instead of "Dancing." When Nielsen adjusted its ratings to account for two large markets that did not carry "Dancing," it stood to reason that the show's ratings would drop with the more detailed afternoon accounting.
Instead, the "Dancing With the Stars" afternoon numbers went up. CBS began noticing a pattern of ABC ratings being adjusted upward in the afternoon and called it to Nielsen's attention, Poltrack said.
It's unclear whether the errors are significant enough to impact advertising spending, which is based on Nielsen's estimates of how many people are watching individual shows. Nielsen said that in more than 98 percent of programs, the difference was 0.05 of a ratings point or lower.
More significantly, the error rocks the industry's confidence in Nielsen, making networks wonder if the company is paying close enough attention to its basic research at a time it is launching new initiatives to measure viewership on mobile devices or online video, Poltrack said.
"Why is it that Nielsen didn't discover this?" Poltrack said. "Why did we have to discover it?"
Nielsen Global President Steve Hasker said the company was already reviewing the potential problem before a network called attention to it.
"Our entire industry relies upon Nielsen for accuracy and veracity, and we hope that they can quickly resolve this issue," said ABC spokesman Kevin Brockman. He said ABC is confident that even corrected numbers will illustrate the network's positive momentum this season. The network's ratings this season are consistently higher than last year.
Networks will be scrutinizing the revamped numbers to see, for example, if ABC's reported victory over NBC in the evening news ratings, for the first time in five years, holds up.
Nielsen said its glitch does not affect the company's estimate of overall TV viewing, only the network to which that viewing is credited. It does not affect the company's ratings of cable networks.