Whitney Houston remembered at hometown church where she once sang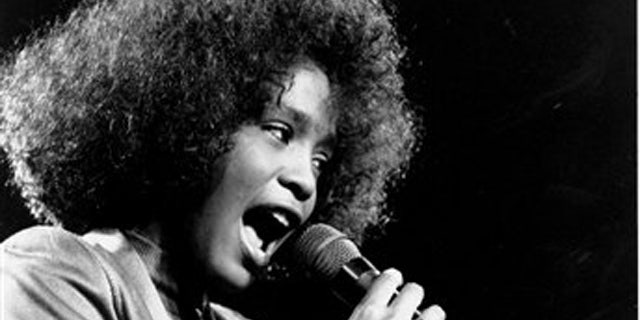 A day after her sudden death, Whitney Houston was remembered in a service at her hometown church in Newark, N.J., where she sang in the choir before becoming a pop diva.
Parishioners -- many of whom knew Houston and her family personally -- gathered Sunday morning for the memorial service at the New Hope Baptist Church to pay tribute to the singer.
"We thank God for the gift of her unique voice," the church's pastor, Joe Carter, told the congregation. "Others live to be 80 or 90 years old, but when they're gone they leave us nothing to remember. Whitney left us so many wonderful memories. We remember, we rejoice for that phenomenal one of a kind gift. Praise God for the gift."
Carter touched on some of Houston's best-remembered professional highlights -- "The National Anthem at the Super Bowl, 'The Bodyguard,' the 'Preacher's Wife' and that little club hit I love to listen to every night."
"But the thing I'll never forget is her singing in church," Carter said, according to The Star-Ledger. "What I remember about her best is her singing the praises of Jesus Christ."
Carter earlier said in a statement that he had no details relating to funeral arrangements for Houston, who was found dead Saturday afternoon in a Beverly Hills hotel.
Houston was born in Newark and raised in East Orange. She honed her talent at the New Hope Baptist Church, where her mother, Cissy Houston, a Grammy-award winning gospel singer, had led the musical program.
Parishioners streaming out of the church told reporters they were keeping Houston's family -- especially her mother and 18-year-old daughter Bobbi Kristina Brown -- in their prayers.
"She was a beautiful individual ... everyone should respect the fact that she was a daughter, a mother, a friend," one church-goer, who said her name was Denise, told reporters.
"She was a very sweet person to me -- down to earth when I first met her," another parishioner, Olieal Chadwick, told journalists outside of the service. "God bless her. May she rest in peace."
Houston's body was removed from the Beverly Hilton hotel Sunday morning and taken to the morgue for an autopsy, several hours after she was found dead in a fourth-floor room.
A coroner's van, thought to be holding the singer's body, was seen leaving the hotel early Sunday.
Emergency services were called to the hotel by a member of the pop star's entourage at 3:23pm local time and arrived two minutes later, police said. Resuscitation attempts were unsuccessful and she was pronounced dead at 3:55pm. She was 48.
Lt. Mark Rosen from Beverly Hills Police Department told reporters that the cause of death was still being investigated but said detectives found "no obvious signs of criminal intent."
It is thought Houston's bodyguard discovered the body in the bathtub.
Asked by reporters if drugs had been found in the room, Rosen said the investigation was "too fresh" and it was premature to speculate about the cause of death.
Family members reportedly told TMZ that Houston was taking Xanax, a drug typically prescribed for anxiety and depression, which can cause severe sedation when mixed with alcohol. Lorazepam, Valium, Xanax and a sleeping medication were also found in her room, law enforcement officials told Radar Online.
Houston reportedly "partied heavily" Friday night at the hotel, sources told TMZ, and she was also spotted sweating profusely and reeking of alcohol ahead of a pre-Grammy party Thursday, according to the New York Post.
The autopsy, which may take place Sunday, will investigate whether the singer died from an accidental overdose, drowning or other causes.
Houston was one of the world's greatest entertainers, winning international fame and dozens of awards, but her career was regularly hit by personal turmoil amid her much publicized addiction problems and numerous stints in rehab.