From Dolly Parton to Rihanna, pop music mourns Whitney Houston's death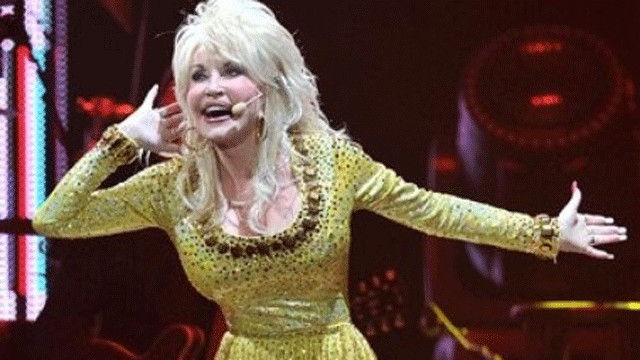 Stars from the entertainment industry and celebrities across the globe have expressed shock and sadness at the sudden death of pop superstar Whitney Houston on Saturday night.
The multiple award-winning music diva died in a Beverly Hilton Hotel room ahead of Sunday's Grammy Awards ceremony. She was 48.
Her untimely passing caused a stream of emotional responses on Twitter, with fellow songstress Mariah Carey tweeting, "Heartbroken and in tears over the shocking death of my friend, the incomparable Ms. Whitney Houston. My heartfelt condolences to Whitney's family and to all her millions of fans throughout the world. She will never be forgotten as one of the greatest voices to ever grace the earth."
Houston's godmother, Aretha Franklin, said, "It's so stunning and unbelievable. I couldn't believe what I was reading coming across the TV screen."
Speaking at his annual pre-Grammy party at the same hotel that Houston died in, legendary music industry executive Clive Davis said the pop icon would have wanted "the music to go on" without her.
"Whitney was a beautiful person and a talent beyond compare," said Davis, who signed Houston to his Arista Records label in the early 1980s. "She graced this stage with her regal presence and gave so many memorable performances here over the years. Simply put, Whitney would have wanted the music to go on and her family asked that we carry on."
Dolly Parton issued a statement thanking Houston for covering her original song "I Will Always Love You."
"Mine is only one of the millions of hearts broken over the death of Whitney Houston," Parton said. "I will always be grateful and in awe of the wonderful performance she did on my song and I can truly say from the bottom of my heart, Whitney, I will always love you. You will be missed."
Rihanna wrote, "No words! Just tears #DearWhitney," while Katy Perry tweeted, "So devastating. We will always love you Whitney, R.I.P," and Christina Aguilera posted, "We have lost another legend. Love and prayers to Whitney's family. She will be missed."
Rapper P. Diddy echoed the same sentiments saying, "Whitney Houston!!! OMG!! I really can't believe this.. This is one of the saddest days ever.."
Teen star Justin Bieber tweeted, "Just heard the news. so crazy. One of the GREATEST VOICES EVER just passed. RIP Whitney Houston. My prayers go out to her friends and family," while Nicki Minaj said, "Jesus Christ, not Whitney Houston. Greatest of all time."
Music producer Quincy Jones said, "I am absolutely heartbroken at the news of Whitney's passing. Ashford & Simpson first made me aware of Whitney when she was just sixteen, and I always regretted not having had the opportunity to work with her. She was a true original and a talent beyond compare. I will miss her terribly."
Hip-hop mogul Russell Simmons tweeted, "deeply saddened by the death of Whitney Houston...may she rest in peace."
The Recording Academy, which organizes the Grammy Awards, said in a statement that Houston was one of the world's greatest pop singers of all time.
"Her powerful voice graced many memorable and award-winning songs," the statement said. "A light has been dimmed in our music community today, and we extend our deepest condolences to her family, friends, fans and all who have been touched by her beautiful voice."
Crooner Tony Bennett said, "It's a tragedy. Whitney Houston was the greatest singer I've ever heard and she will be truly missed."
Singer Lionel Richie told CNN, "She was just a gift in voice ... She was just so innocent in the business, and that voice was so pure and her life was so pure. That's what I'm holding on to. I think what we're going to do in the long run of her life story is focus on the voice, not the tragedy, but the voice."
Comedienne Joan Rivers said, "Whitney Houston. What a sad tragedy-the end of the life of an incredible talent. RIP to an amazing singer and legend," while British singer Boy George said, "Whitney is dead, OMG, I'm so heartbroken. You were amazing and I hope you have found peace! x" and Ricky Martin tweeted, "RIP Whitney Houston. Sending my love and deepest condolences to her family and friends. Fly Whitney Fly."
Reality TV star Kim Kardashian also tweeted her sadness. "Just heard the tragic news that Whitney Houston passed away. I pray for her daughter & loved ones. We will always love you Whitney..." she wrote.
British music mogul Simon Cowell said, "I am so sad to hear about Whitney. We have lost one of the greatest singers of all time," while Mitch Winehouse, whose daughter Amy died last year after a long battle with drink and drugs, said, "We are in LA and just got the news about Whitney. We are absolutely devastated. Rest in peace Whitney."
Michael Jackson's sister La Toya wrote, "I can't fathom the fact that #whitneyhouston has died! My heart goes out 2 her mother, daughter & her love ones. #Whitney U will be missed!"
Los Angeles mayor Antonio Villaraigosa said in a statement that the City of Angels would mourn the loss of Houston.
"It is with deep sadness that we reflect upon a life taken from us too soon, and a woman whose talents touched so many," he said. "I am thankful that we will have her beautiful music as a constant reminder of the light she brought with her."