Warrant Out for Arrest of Randy Quaid and His Wife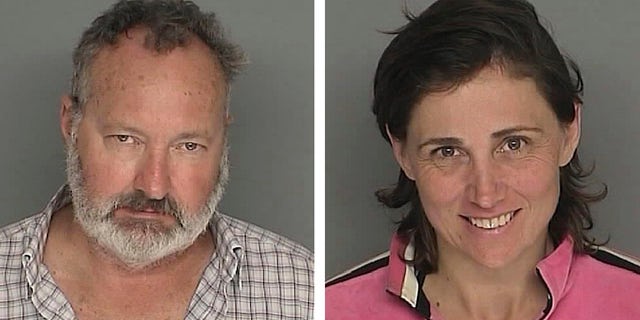 A judge issued arrest warrants Monday for Randy Quaid and his wife after they failed to show up at a court hearing stemming from their arrests last month on suspicion of illegally squatting at a home, a prosecutor said.
Santa Barbara Senior Deputy District Attorney Lee Carter said the $50,000 warrants were issued after the couple failed to appear for an arraignment Monday on a felony vandalism charge. Carter said the couple may turn themselves in sooner, but their case will be called again on Oct. 26.
Randy and Evi Quaid each face a felony vandalism charge. Deputies arrested the couple last month on suspicion that they were living in the guest house of a Montecito home they previously owned. Authorities said at the time the Quaids were suspected of causing more than $5,000 in damage.
Their attorney on a previous criminal case, Robert Sanger, did not immediately return a phone message seeking comment.
The Quaids frequently missed court appearances in an earlier case involving charges they defrauded an innkeeper. That case was resolved in April with Evi Quaid pleading no contest to a misdemeanor count. The charges against her husband were dropped.
Randy Quaid, 60, is best-known for supporting roles in films such as "Independence Day" and "National Lampoon's Vacation." He is the older brother of Dennis Quaid.