Vote in Fox411.com's Battle of the Bombshells!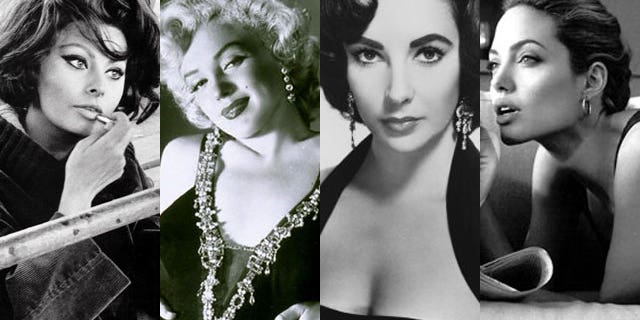 With sexy stars like Christina Hendricks and Scarlett Johansson the talk of television and film, it seems that Hollywood has finally renewed its celebration of the voluptuous vixen.
Beginning with Vaudeville and silent film stars like Mae West and Jean Harlow all the way to today, Fox411.com has gone through decades of starlets to come up with a list of the 25 greatest bombshells ever to grace any screen.
So what makes an actress a "bombshell," a word popularized by the 1933 Jean Harlow film of the same name?
SLIDESHOW: Fox411's Top 25 Bombshells of All Time.
"As evolved and forward-thinking as we may be in the 21st century, you can't discount the importance of beauty and a statuesque build when it comes to a bombshell woman," explains Fox411.com movie critic Marshall Fine. "That's kind of the definition of bombshell: a face and shape that you can't ignore."
"But appearance is only one component of the larger, indefinable quality that I'd call sex appeal. There are lots of women who have bodies that would catch your eye, but they're not all bombshells," says Fine. "It's also about their attitude, something in their eyes that promises an experience that is untamed, to one degree or another. It's about intelligence, about wit, about defiance."
SLIDESHOW: Is Voluptuous the New Black?
Our list of bombshells contains women famous not only for their beauty and talent, but for their world-famous relationships. From Frank Sinatra to Richard Burton to Brad Pitt, these women have seduced some of the biggest stars of all time.
"Men are all about control, and the real bombshell offers a bit of risk: the potential to lose that control in one way or another," Fine says. "A bombshell has the ability to make strong men weak, to explode his sense of who he is just for the chance to be with her."
But, as you know, we at Fox411.com report, and you decide. So tell us what you think. Vote for your favorite bombshell from our list here, or add those you think we missed. We'll reveal the winner of our Battle of the Bombshells next week.
Happy clicking!