Video: Taylor Swift sings Adele with leukemia patient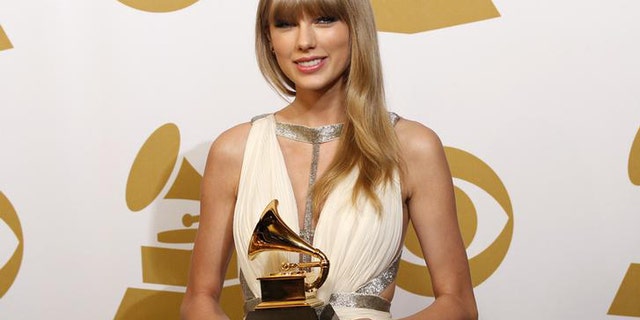 Taylor Swift has been mum about her visit to the Boston Children's Hospital over the weekend, but her impact on patients there has been heard loud and clear. One young man undergoing a bone marrow transplant for leukemia got a very special treat from the superstar when she popped into his room, offering her vocals to a cover of Adele's "Someone Like You" while he played along on piano.
Apparently, it was Swift who noticed a keyboard in the young man's hospital room and asked what he'd been working on, which was none other than pop princess Adele. When the singer asked him to play for her, he was eager to sit down and oblige.
Once he had his glasses on, he was ready to play. Swift, in her conservative and classy polka dot dress, refreshed her memory of the lyrics before they began. What happened next can only be described as beautiful.
[youtube cUdIPFhHHgk]
He practiced the song while Swift sang some of the words, following with some kind words of her own after their beautiful performance. "That was so great," she says in the video, offering him a high five. "That was beautiful. You killed that. I love that you wrote it out. That's really amazing. You have a great understanding of it."
Of course, this wasn't the only heartwarming moment caught on tape while Swift was at the children's hospital. She also visited a 6-year-old little boy and sang "We Are Never Ever Getting Back Together" especially for him. Watch that clip here.
See Taylor Swift as a Little Kid
[youtube VWiS-vMsTqM]