Vanessa Bryant Shops for NYC Apartment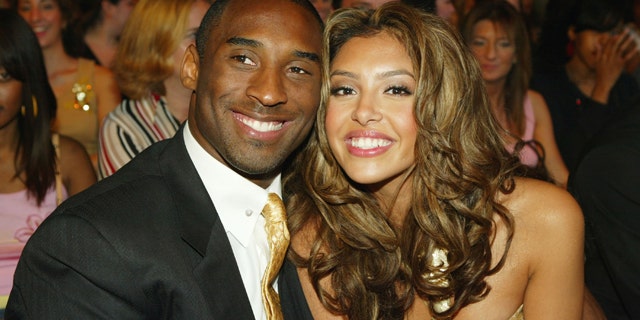 She loves me. She loves me not.
This is what disgraced husband, L.A. Lakers basketball player Kobe Bryant must be saying to himself, as his wife Vanessa Bryant was spotted apartment shopping in NYC on Sunday, despite reports she made up with the B-ball star and they spent Valentine's day together.
Celebrities Who Had Affairs With Employees
TMZ reports that Vanessa was seen with her kids searching for a new home in the Empire state. The gossip site's real estate sources said Vanessa would not confirm nor deny if she was moving indefinitely from Los Angeles to NYC or if this was a sign that Bryant and her were getting back together.
As of now, the divorce is still on, but it won't be final until June, leaving plenty of time for the couple to reconcile permanently.
Pictures surfaced last week showing the gorgeous Mexicana cheering on her soon to be ex-hubby during the Lakers game against the Atlanta Hawks on Valentine's Day.
After smiling at her man from the sidelines, the couple was seen kissing while heading towards the Laker locker room at the Staples Center.
Celebrities Who Once Were Undocumented
With or without her man, Vanessa is set to receive three of the couple's mansions worth over $18 million dollars.
The properties that Mrs. Bryant has transferred to her name include the mansion inside the Pelican Hill Resort which is still under construction worth $ 11.2 million, their other Newport Beach home which was co-owned, worth $2.9 million, and the home which was under Kobe's trust worth $4.7 million.
Since the couple did not have a prenuptial agreement, if they do decide to make the divorce final, Vanessa will inherit half of everything Kobe has made in their 10 years of marriage.
Sources close to the basketball wife though will not be surprised if Vanessa decides to gets back together with her husband, even though allegations of infidelity have plagued their marriage from the beginning.
Vanessa claims she caught her husband with "multiple women" over the years, but she felt the latest incident was the final straw, prompting her to file for divorce.
Vanessa, whose parents are both Mexican, was not believed to have been a favorite of Kobe's parents.
Joe Bryant, Kobe's dad, had reportedly turned his back on the relationship because the family did not approve of Vanessa. It's been widely reported that his parents weren't crazy about him marrying a Latina.
Alexandra Gratereaux contributed to this report.
You can reach Alexandra Gratereaux at: Alexandra.Gratereaux@foxnewslatino.com or via Twitter: @GalexLatino
Follow us on twitter.com/foxnewslatino
Like us at facebook.com/foxnewslatino