Van Halen's ex-manager tells all in new memoir
NEWYou can now listen to Fox News articles!
Noel Monk didn't need much convincing to manage a new rock band from California called Van Halen. He'd previously befriended The Grateful Dead, hit the road with the Sex Pistols, and even poured Southern Comfort for Janis Joplin, and he realized the group was different right away.
"I loved their music. They were special," Monk told Fox News. "Ed's [Van Halen] guitar playing was quite unbelievable. I mean really, really incredible. And David [Lee Roth] was an absolute great frontman, and he could do things that I've never seen done before. Jumping up, doing a full split. I mean, Dave and Ed were Van Halen. It could never be anyone else."
Monk has recently published a memoir, titled "Runnin' with the Devil," which chronicles his time on the road with Van Halen from 1978 until 1985. And at first, it was smooth sailing for everyone involved, easily garnering fame with their chart-topping party anthems. Monk insisted Van Halen were determined to succeed and "didn't want to mess it up."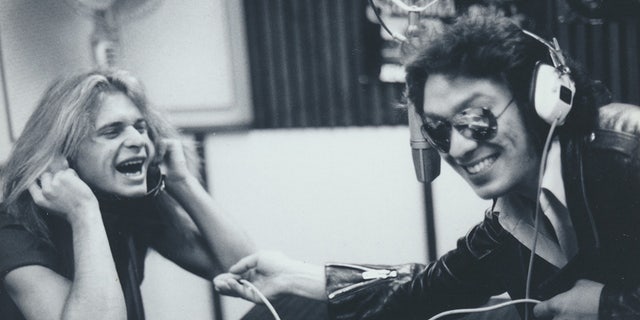 And with plenty of sex, drugs, and rock 'n' roll involved, Van Halen was all too willing to have fun with their immediate rise to stardom. They famously banned brown M&Ms backstage at their concerts.
"Basically in the beginning we put that in writing in 1979, making sure it was read [by the promoters]," explained Monk. "And it was also the band's sense of humor. It made interesting press. I think people made too much from it."
But that wasn't the only outrageous demand the band made.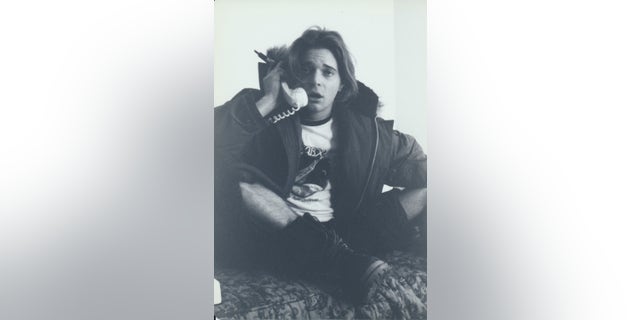 "We had a lot of requests," recalled Monk. "We asked for Coney Island whitefish. And we put that in for fun... The promoters couldn't figure it out... They had a good sense of humor."
And there was no shortage of groupies at their beck and call, willing to do anything.
"You call them groupies, but without women on the road, your band is going to go crazy," Monk insisted. "They're going to be in a bad mood, David especially. Women are an intricate part of being on the road, taking away the tensions. And they're really wonderful. Anyone that talks about groupies in a negative way doesn't understand them, what they do. They've got no idea how genuinely nice they are!"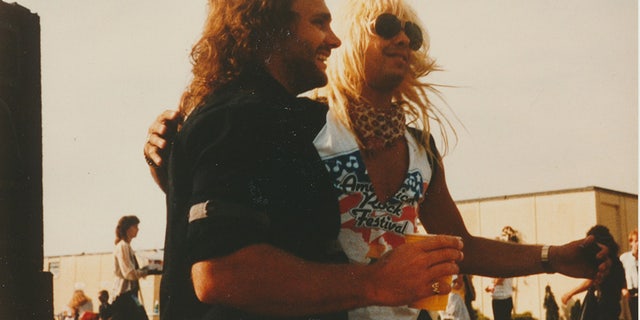 Despite the non-stop parade of pinups, Eddie became instantly captivated by America's Sweetheart, who also had a big crush on the guitarist. Monk claimed he introduced Eddie to actress Valerie Bertinelli, the star of the hit sitcom "One Day at a Time," backstage in her hometown of Shreveport, Louisiana. It was instant attraction for the pair.
"I wasn't surprised," said Monk. "They got along very well from the beginning… They were similar. They were naive, they were young. Valerie was what? 21? 22? Edward was 20? They were young kids… I thought it was really nice."
Despite their non-stop schedules, the relationship endured and the couple married in 1981. However, the wedding wasn't a completely joyous event. Valerie had to hold her husband's head over the toilet bowl and pull his long hair back as he vomited on their big day.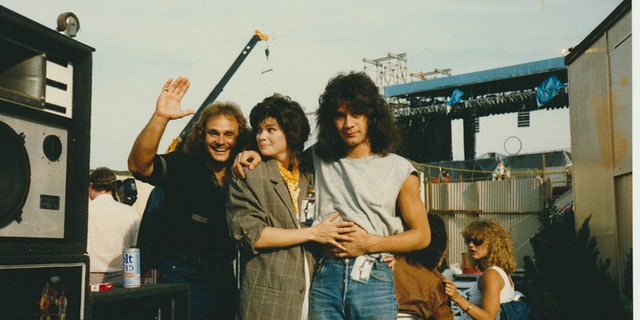 "Eddie was having a lot of problems at that time," said Monk. "After they got married, he had drank too much, he had done too much. They went from the church to the reception.
"It was a beautiful mansion with wonderful people, but I couldn't find Eddie. I couldn't find Valerie. So I went looking for them and found them in the bathroom upstairs… Valerie was soothing him. It was certainly understandable. It didn't impact their marriage. It certainly didn't dictate the way things might turned out."
The marriage lasted for almost two decades until their divorce in 2007, but the band was crumbling much sooner than that. There were mountains of cocaine and ever-flowing booze involved, but Van Halen was also led by a flamboyant singer with a fearsome Jekyll and Hyde personality.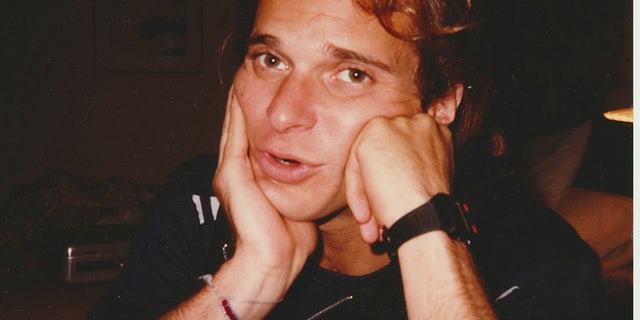 "You wouldn't know day to day which David you'd get," said Monk. "You wouldn't know from hour to hour. He had really unfortunate mood swings. Add a sharp tongue to that. It was either good or bad. There wasn't a lot of in between. That was a very hard thing to deal with… David was always dicey to deal with."
Tensions grew between Eddie and David, but their own personal addictions didn't help matters. Monk was ultimately fired in 1985, the same year David quit Van Halen to pursue a solo career.
Still, Monk doesn't regret his time with Van Halen.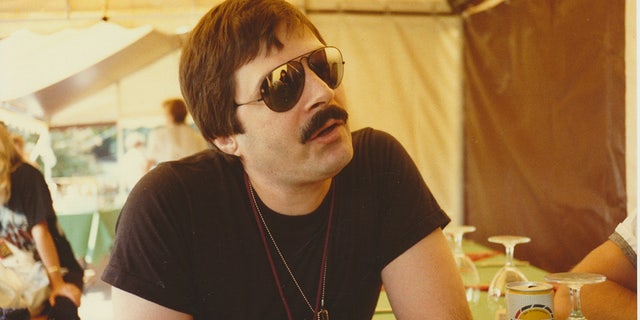 "They were never a problem on stage," he said. "They never did a bad show. Never. I don't care how or what they took before, during, or after — they were always spot on… They were an absolute amazing stage act. I think that's what counted the most.
"If the band would have retired 10 years ago, that might have been a little better. David doesn't really jump anymore. Edward has his problems. As far as I'm concerned, I think they were embarrassing themselves now."

Of his time with the band coming to an end he said, "We couldn't negotiate a contract and we parted ways. But they had the option to fire me and that's what they did. Whether it was fair or not, that's another question."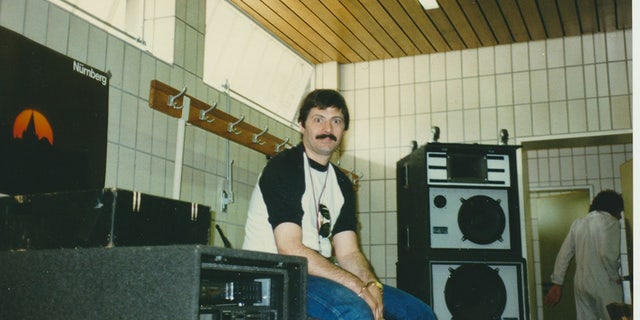 And when asked if he has since gotten in touch with Van Halen, he fired back "Why would I?"
"I'm sure the best thing they can do... is to say nothing," added Monk. "Except David had some funny comments on Twitter."
"Edward... he was a brilliant guitar player. But I wouldn't say as a person he was too bright."