Tyler Perry warns about Facebook scams using his name in viral video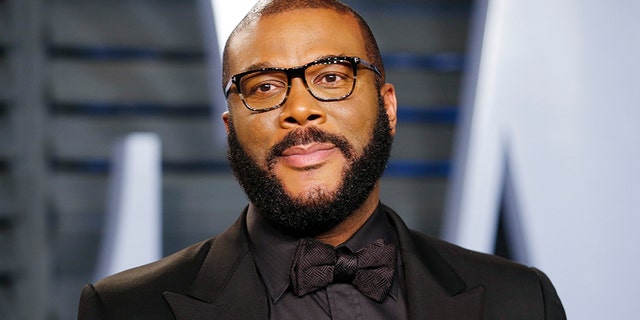 Tyler Perry is directing fans not to fall for any scams involving his name.
"I am not giving away anything on Facebook," he confirmed in a Facebook clip posted to his page on Tuesday.
In the video, titled, "Don't Fall for Scams," Perry, 48, warned followers that he's not giving away any cash despite what some hoax "giveaways" claim, though he didn't specify what exactly the scams entailed.
The "Diary of Mad Black Woman" star added that "[his] team has to shut down these things everyday," referring to scams.
MIRA SORVINO SAYS SHE WAS PRESSURED 'SEVERAL TIMES' INTO HAVING A 'SEXUAL RELATIONSHIP' IN EXCHANGE FOR A ROLE
"There's a new one popping up, do not give your information to these people, do not give them anything," he stressed.
He continued, "I don't know who they are but every day we have to get 10, 20, 30 of those things shut down on Facebook."
Perry reiterated he's not offering any giveaways.
"Please do me a favor," he urged. "Please do me a favor, post this everywhere so people will know that is not true."
GEORGE CLOONEY'S SCARY MOTORBIKE ACCIDENT CAUGHT ON SURVEILLANCE VIDEO
Perry soon launched into his life experiences, calling himself "a giver."
"I give a lot of things to a lot of people to a lot of employees - random things, cars, houses - I do," he revealed. "But that is not true, OK?"
The now-viral video has amassed more than 4.8 million views — with multiple users commenting on the post to thank Perry for his warning.