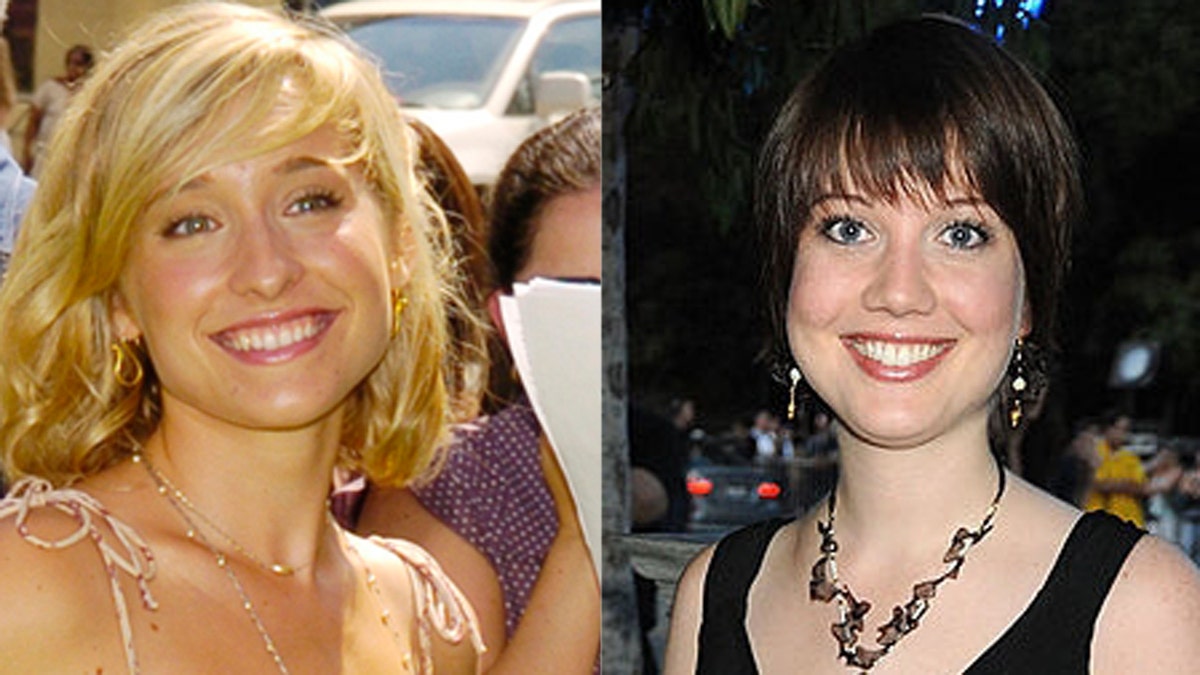 NEW YORK – A raft of lurid details emerged when "Smallville" star Allison Mack was arrested and charged with sex trafficking last month on allegations she was acting as "slave master" in a secret sex cult.
Among them was the shocking revelation that Mack is married to "Battlestar Galactica's" actress Nicki Clyne, and Fox News has learned their union was set up by their alleged cult leader, Keith Raniere.
Mack, who played Chloe Sullivan on the CW series "Smallville" for 10 years, and "Battlestar Galactica's" Clyne gave up their careers in order to join the upstate New York-based, self-help organization NXIVM led by controversial co-founder Raniere.
"They were told to get married by Raniere and they jumped right into it," Frank Parlato, NXIVM's former publicist, told Fox News. "To them it was all for the greater good of the mission."
Other sources told Fox News that the two actresses participated in shocking rituals as part of a secret society within NXIVM called "DOS" — branding their "slaves," forcing women to have sex with Raniere, and carrying out various forms of public humiliation.
Our sources said they got married on Raniere's orders so that Clyne, a Canadian citizen, could remain in the United States.
Parlato added: "It wasn't a romance at all."
Parlato claimed that Clyne is branded with Raniere's initials and is Mack's "slave" in the society.
"Nicki is Allison's slave in DOS," he said. "Allison was giving her orders 24 hours a day."
The marriage, which purportedly took place in upstate New York and was witnessed by India Oxenberg, the daughter of "Dynasty" actress Catherine Oxenberg, is supposedly a common tactic employed by Raniere to keep women living in the country illegally from being deported.
Oxenberg's attorney, Clara DiMare, said in a statement to Fox News that the 26-year-old former model was "deeply saddened by the untrue allegations that have made about her in the media," but had no further comment to add.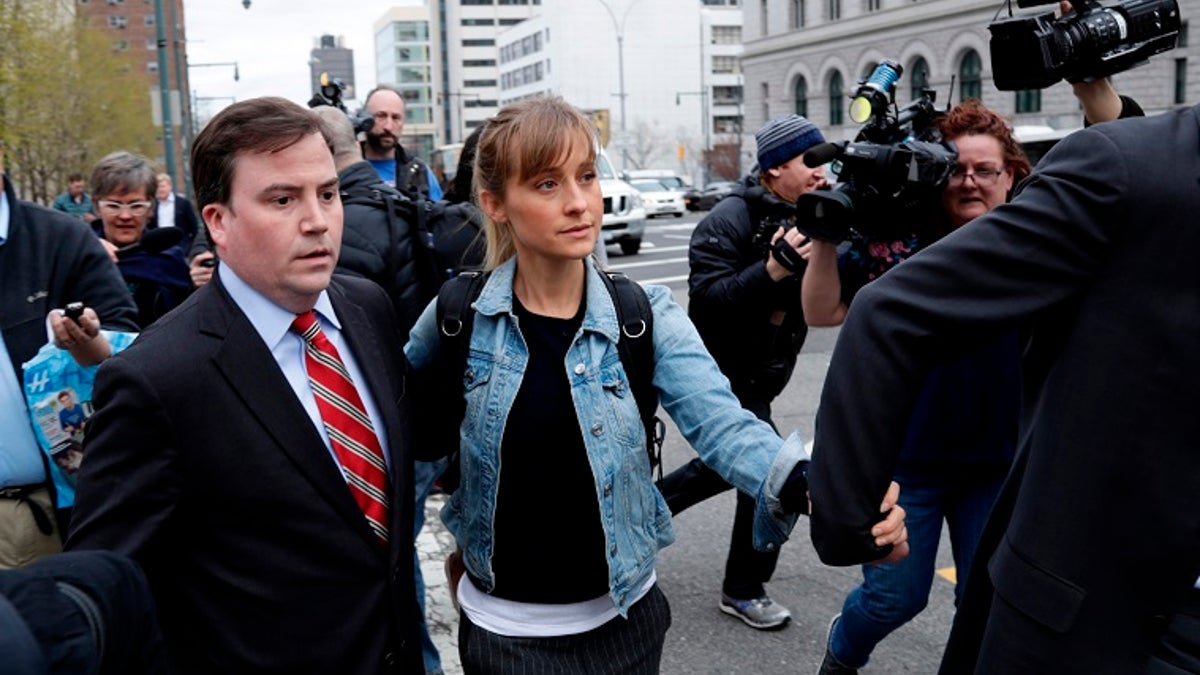 It is unclear when and under what circumstances Mack and Clyne met, but their paths crossed early on. Clyne played a small role as a waitress on an episode of "Smallville" during its first season, and, like "Smallville," "Battlestar Galactica" filmed in Vancouver. Both stars were working in Canada during the same time frame on their respective series.
By 2007, both Mack and Clyne became involved in NXIVM's operations in Vancouver. Raniere and other NXIVM higher-ups used both actresses' fame – alongside that of Mack's "Smallville" co-star Kristin Kreuk – to recruit new members, sources say. Kreuk eventually left NXIVM and has since denied that she had any role in recruiting sex slaves. She has said she knew nothing about "DOS," which reportedly formed in later years.
"Allison was famous, talented and a good person," Barbara Bouchey, one of Raniere's ex-girlfriends and a former NXIVM member, told Fox News. "Everyone really liked her."
As Mack and Clyne continued their involvement with NXIVM, the two became close friends – traveling together, posting photos alongside each other on social media and referring to each other as "soul sisters" – and grew closer to Raniere. Both women eventually put their acting careers on hold and moved to outside of Albany, New York, to be closer to Raniere.
Parlato claimed that the two women – along with India Oxenberg – lived together in the same townhouse just miles away from Raniere.
It was during this time period, between 2012 and 2018, court papers say, that Mack and Raniere began formulating what ultimately became "DOS." The group, whose name is an acronym based on a Latin phrase that loosely translates to "Lord/Master of obedient female companions," carried out brandings in the homes of followers, including Mack's townhouse.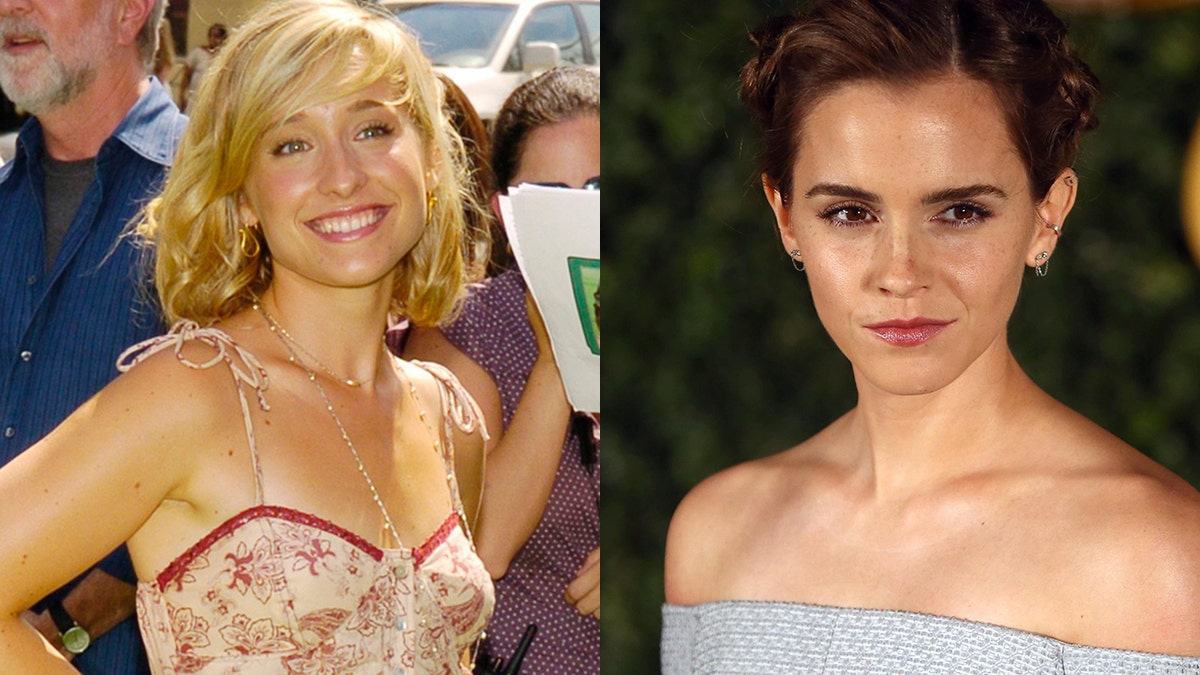 Clyne and Mack were spotted together in March when Raniere was hunted down by police and arrested at a $10,000-a-week villa in Mexico where they were reportedly hiding since Raniere fled the country, following a damning story about NXIVM in the New York Times last November.
Mack was arrested in late April and named as a co-defendant alongside Raniere. Both Mack and Raniere have been charged with sex trafficking and conspiracy to commit forced labor and face 15 years to life behind bars if convicted.
Following a hearing last week, Mack was released from federal custody on $5 million bail. As a condition of her bail, Mack is to have no connection with any current or former NXIVM members and will be monitored by an electronic bracelet.
Upon her release, Mack returned to California to live with her parents in the suburban Los Angeles city of Los Alamitos until her next appearance before a judge on May 4.