Trick Daddy starts controversy with sexist post telling black women to 'tighten up'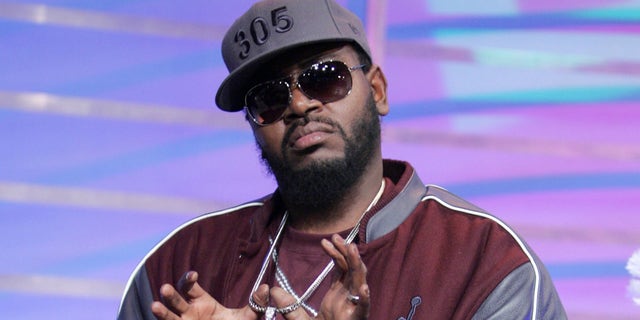 Rapper Trick Daddy is causing a storm on social media after he took to Instagram to rant that black women "better tighten up" because Hispanic and white women are "getting finer" than them.
The Miami-based "I'm a Thug" rapper is known for his random rants and crazy videos, but it's his views on women that's riling up the internet.
"These Spanish, these white hos, they just started getting finer than a m-----f----r," he said looking to the camera while driving his car in a post on Tuesday. "Y'all black hos better tighten up. I'm telling you, tighten up. Y'all doing all that extra s--t for nothing. You not achieving nothing, b---h. "
Trick Daddy, whose real name is Maurice Samuel Young, continued his profanity-laced tirade, "You get y'all ass done, your titties done. You're paying $150 to get your makeup done just to go to a local club."
"Tighten up," he went on. "These Spanish and these white hos getting very spiffy on y'all. They f--k around and learn how to fry chicken. You hos is useless."
Fans were quick to take offensive to his comments, calling them racist and sexist.
"Trick Daddy's remarks about black women are sad, hateful. But he's not the man of our dreams so whatever," one woman tweeted.
Another person wrote, "I love us women as a whole. But be let's be clear, black women are too damn magical to ever worry about what Trick Daddy says."
On Instagram, one person commented, "Dear black women, it is time to truly think about dating outside of our race. I am sick and tired of fighting for my men and then see this shit. I see this point of view way too often."
It's unclear what inspired the rapper to go on the rant.