Topless Kate Upton swept off jagged rock by huge wave during SI Swim shoot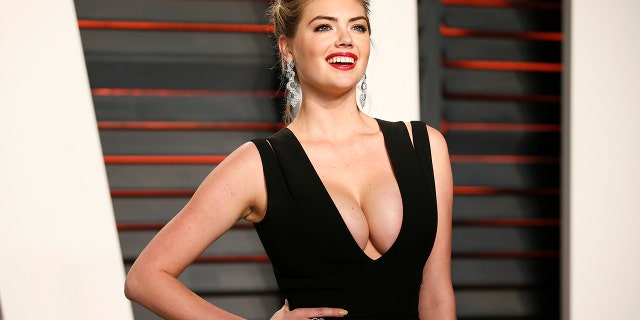 NEWYou can now listen to Fox News articles!
Mother Nature was not on model Kate Upton's side during the photo shoot for the 2018 Sports Illustrated swimsuit edition. In a clip shared by the organization, the star can be seen taking a nasty tumble off a rock after a wave hits her.
Upton, who has graced the cover of the SI swimsuit edition three times in the past, will appear in the latest issue. However, it is no doubt her toughest year yet. In the NSFW video, posted to the organization's official Instagram account, Upton can be seen posing topless atop a rock with ocean waves crashing behind her. The star is only wearing a skin-tone bikini bottom and an accompanying skirt.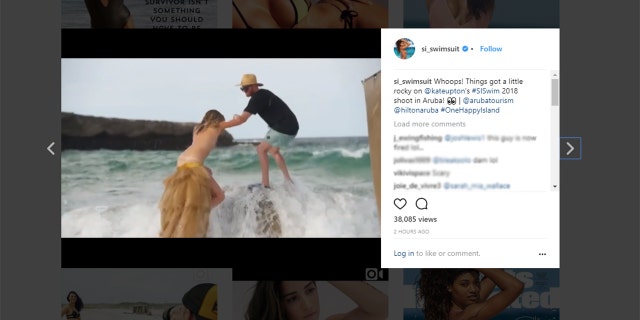 "I really saw the vision for the photo, but as I climbed on the rock I did look down and was like 'this is going to end badly,'" she told SI.com in an interview about the moment. "I felt like I was laughing in the face of death."
Moments into the video, someone can be seen running up the rock to grab her hand as a large wave comes crashing in from behind them. The force is strong enough to take the 25-year-old supermodel off her feet and send her tumbling into the water below. From behind the camera, the crew frantically yells expletives as they rush to her aid.
Fortunately, despite the rough-looking fall, Upton appears to be OK and laughs off the event soon after.
"I saw the next wave coming and it didn't look that large from my point of view, but it must have hit the rock just right and caught on," Upton says in a narration of the event. "The skirt whenever it's wet with all the tools is very heavy and it dragged me down. Everybody was scared."
The fall took place in October, when the special issue was being shot in Aruba. Fortunately, despite being topless, nothing too revealing was shown in the video and Upton was able to joke about the fall soon after.
"Looking back, that probably should have been a moment when we photoshopped me on there."
You can see the big NSFW fall here.