Tony Alamo's former child brides come forward in a new doc about the apocalyptic cult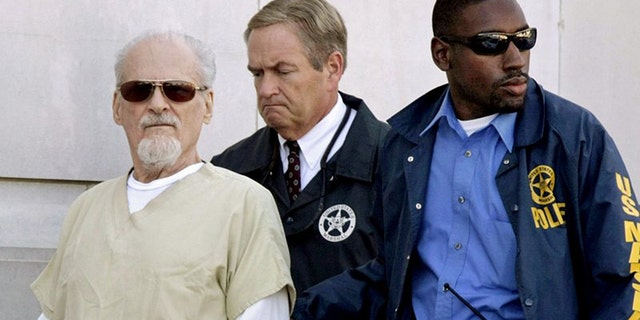 NEWYou can now listen to Fox News articles!
Amy Eddy and Pebbles Rodriguez are speaking out about how they were controlled by apocalyptic cult leader Tony Alamo in an upcoming documentary.
Eddy was 14 and Rodriguez just 12 when they were forced to marry the 62-year-old leader of the Tony Alamo Christian Ministries.
Their shocking childhoods are chronicled in a new special titled "People Magazine Investigates: Cults" on Investigation Discovery, People magazine reported Wednesday.
According to The Los Angeles Times, Alamo was a one-time street preacher in Los Angeles who previously designed jackets for celebrities such as Michael Jackson, Elvis Presley and several country music stars. He died in 2017 at age 82 at a federal prison hospital in North Carolina.
The iconic black leather jacket Jackson wore on the cover of his 1987 album "Bad" was reportedly an Alamo original. The newspaper noted it was later sold at auction to settle federal tax claims against Alamo.
The fallen preacher, born Bernie Lazar Hoffman, was convicted in 2009 on charges that he took underage girls across state lines for sex, including a 9-year-old.
His apocalyptic ministry grew into a multimillion-dollar network of businesses and properties before he was thrown behind bars for abusing young girls he considered as wives.
The religious organization, created in the late 1960s by Alamo and his wife Susan, originally preached peace and salvation, which attracted hippies and young followers alienated from their parents.
Alamo, who arrived in Los Angeles from Missouri, claimed he was a music promoter with clients such as The Beatles.
Time magazine reported the couple eventually moved to Alamo's headquarters to Arkansas, where he was able to hold secret marriages to girls as young as 15.
Alamo believed God authorized polygamy and girls were fit for marriage at a young age.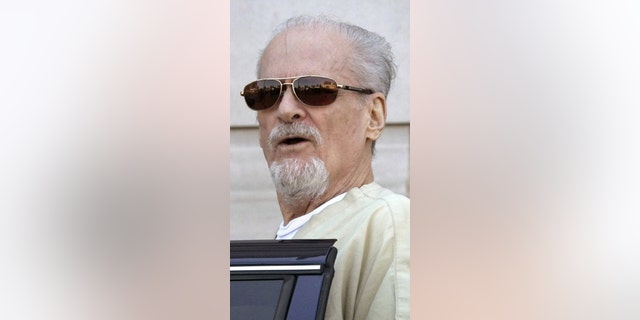 When Susan died in 1982, at age 59, from cancer, the LA Times reported her body was kept for weeks in a room at the ministry, where Alamo's followers kept a vigil praying for her resurrection.
Her corpse was eventually buried in a crypt on the ministry's compound in Dyer, Ark. Authorities said Alamo returned his wife's remains to her family after being threatened with jail.
Witnesses at Alamo's trial claimed he overruled the cult and decided on who would get married, who was allowed to eat and who received cults.
Eddy and Rodriguez lived on a compound of the cult in Fouke, Ark. The women claimed they lived as child brides of Alamo and were regularly starved, beaten and raped.
"I was terrified that if I didn't do what I was supposed to do when he told me to do it – no matter what it was – I'm going to hell," Eddy told the magazine.
Eddy and Rodriguez were freed in 2008, when Alamo was arrested and charged with 10 counts of interstate transportation of minors for illicit sexual purposes.
Both women admitted they still suffer from post-traumatic stress disorder and are often faced with panic attacks, along with feelings of fear and loneliness.
"Every day is a milestone," said Eddy. "Some days are easier than others."
"I don't think it will ever be easy," added Rodriguez. "There are things that are out of my control, like recurring nightmares. There is nothing I can do to make it go away, but I try my hardest."
Eddy and Rodriguez live states apart but still speak with each other daily.
People revealed Rodriguez is a stay-at-home mother to two sons in Phoenix and is in the process of getting a divorce. Eddy is in Oklahoma City, where she is raising two boys with her boyfriend. She is currently studying to get into college.
Rodriguez said they can never forget their shocking past but are hopeful for the future.
"I have a right to be angry," she said. "But no. We're free! Let's make the most of it."
"People Magazine Investigates: Cults" premieres June 4 at 9 p.m. on Investigation Discovery.