Toni Tennille on troubled marriage to Daryl 'the Captain' Dragon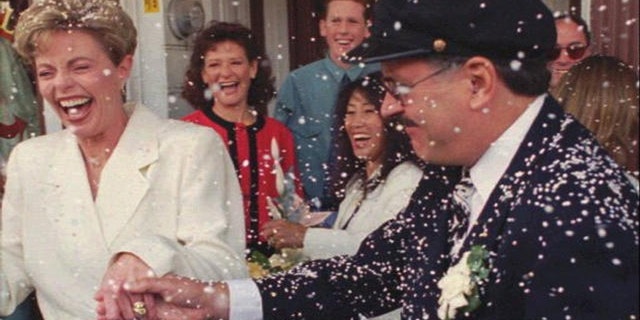 The female half of the 1970s pop duo Captain and Tennille is coming clean about her troubled marriage and more in her upcoming self-titled memoir.
Toni Tennille dropped several bombshells in her memoir including how her husband was emotionally distant.
Tennille writes in excerpts obtained by People, that her ex Daryl "the Captain" Dragon didn't know what love was.
"I felt that he just didn't know what love was. I thought if I showed him what it was, if I were able to give it to him, that he would open up like a flower. It never happened."
Tennille split from her husband of 39 years in 2014. He declined to comment.
She also explained the reason her ex wore sunglasses was to hide his oversized eyes caused by a condition called megalophthalmos.
"When Daryl was a kid, even though his eyes were beautiful, they would make fun of him and call him 'Martian.'"
She also spoke about her she would do exactly what her husband told her to do including following a diet of eating only white grapefruits for three weeks because he felt it would "fix" health issues.
"At that point in the relationship, I was still holding my tongue about Daryl's crazy ideas," she writes, "so I did exactly as he proposed."