Tomi Lahren proud of 'civil' conversation with Chelsea Handler: 'I would do it again'
Conservative pundit Tomi Lahren is glad she sat down face-to-face with liberal star Chelsea Handler at Politicon over the weekend.
"To exist in an echo chamber and only talk to people with whom we agree, is fruitless," Lahren told Fox News via email. "I would rather sit down with a Hollywood liberal any day than simply surround myself with fellow conservatives."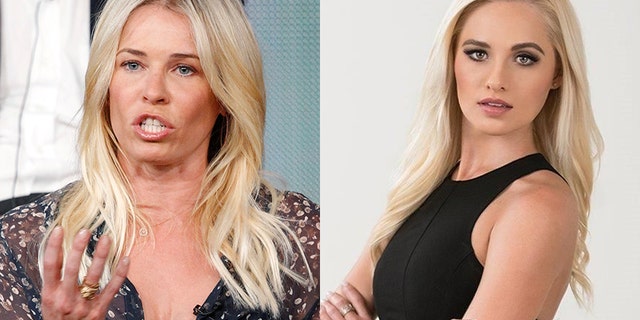 While fans expected a debate-style chat, Handler quickly told the audience on Saturday that wasn't the plan. She explained, "I am interviewing [Lahren] because the one thing I've learned from this election is… how divided we are."
Lahren was pleased with how "civil" the conversation was, which took place in Pasadena, California.
"The audience wanted a blood bath but they walked away with a much different result," she told us. "I hope they see that substantive conversations can be civil and still entertaining. I would do it again in a heartbeat."
TOMI LAHREN: I'M NOT GOING ANYWHERE
The two controversial women discussed an array of topics from the Affordable Care Act to President Trump's recent ban on transgender individuals serving in the military.
Lahren feels she was able to explain her views to Handler.
"She may still disagree with my perspective on transgenders in the military, but at least she walked away knowing my reasons. I'm glad we got to discuss that particular point but often times, those on the Left simply discount any opposing view on transgender issues as hate or intolerance," Lahren stated. "I believe I explained my reasoning very clearly and I think she understood it better."
During the conversation, Lahren, 24, elicited boos when she admitted she is under her parents' health insurance plan, which was afforded to her because of Obamacare.
When the audience reacted harshly, Handler honed them in.
"Stop, stop, stop, she's being honest," she said, according to Forbes.
Lahren, who used to work for TheBlaze, hopes she gave Handler more information on some of the issues that matter most to her.
"I believe I was also able to teach [Handler] a thing or two about national security and military readiness. Those are issues she may not be familiar with but those issues are very near and dear to my heart."
Chelsea Handler did not return Fox News' requests for comment.