Tom Arnold to star in anti-Trump documentary series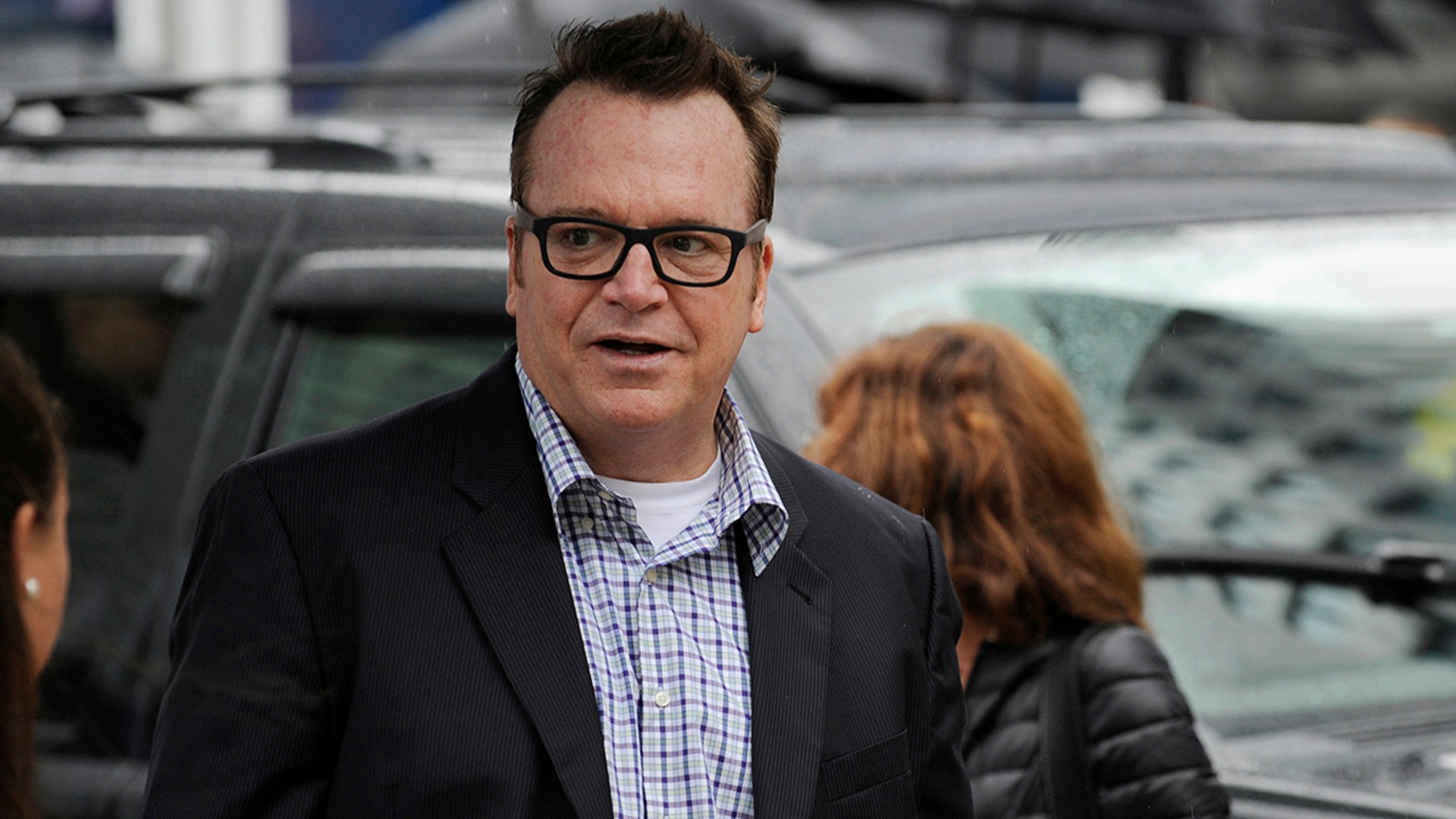 Tom Arnold, ex-husband of Roseanne Barr, has been outspoken about his distaste for Donald Trump. Now, he's doing a deep dive into old footage of the president in the hopes of finding something that can dethrone him.
On Wednesday, Vice announced Arnold as the host of a new 8-part documentary series, "The Hunt for the Trump Tapes with Tom Arnold." The premise of the new series, which is set to air later this year, is to capitalize on the president's long history in TV to find another leaked tape similar to the infamous Access Hollywood hot mic moment in which he could be heard saying he could "grab women by the p----."
The show will allegedly take a look at old footage and outtakes from "The Apprentice" and much more with Arnold at the helm. The site's announcement notes that he'll be joined by a handful of experienced journalists as well as any whistleblowers that want to check out Vice's secure website with tips.
"The host will draw on his high-profile network of celebrity friends, entertainment executives, and crew members he's met over more than 35 years in showbiz to dig for evidence on Trump's most incriminating moments—and, being a comedian and all, he'll have a little fun along the way," the announcement reads.
"Nobody thought I could ever be an investigative journalist, but then again, nobody thought Donald Trump could be President," Arnold, 59, says in a press release (via People). "Let's hope this marks the end of both our new careers."
You can view the teaser trailer below.