Todd Fisher talks about deaths of Carrie Fisher and Debbie Reynolds, wants 'Star Wars' to continue sister's legacy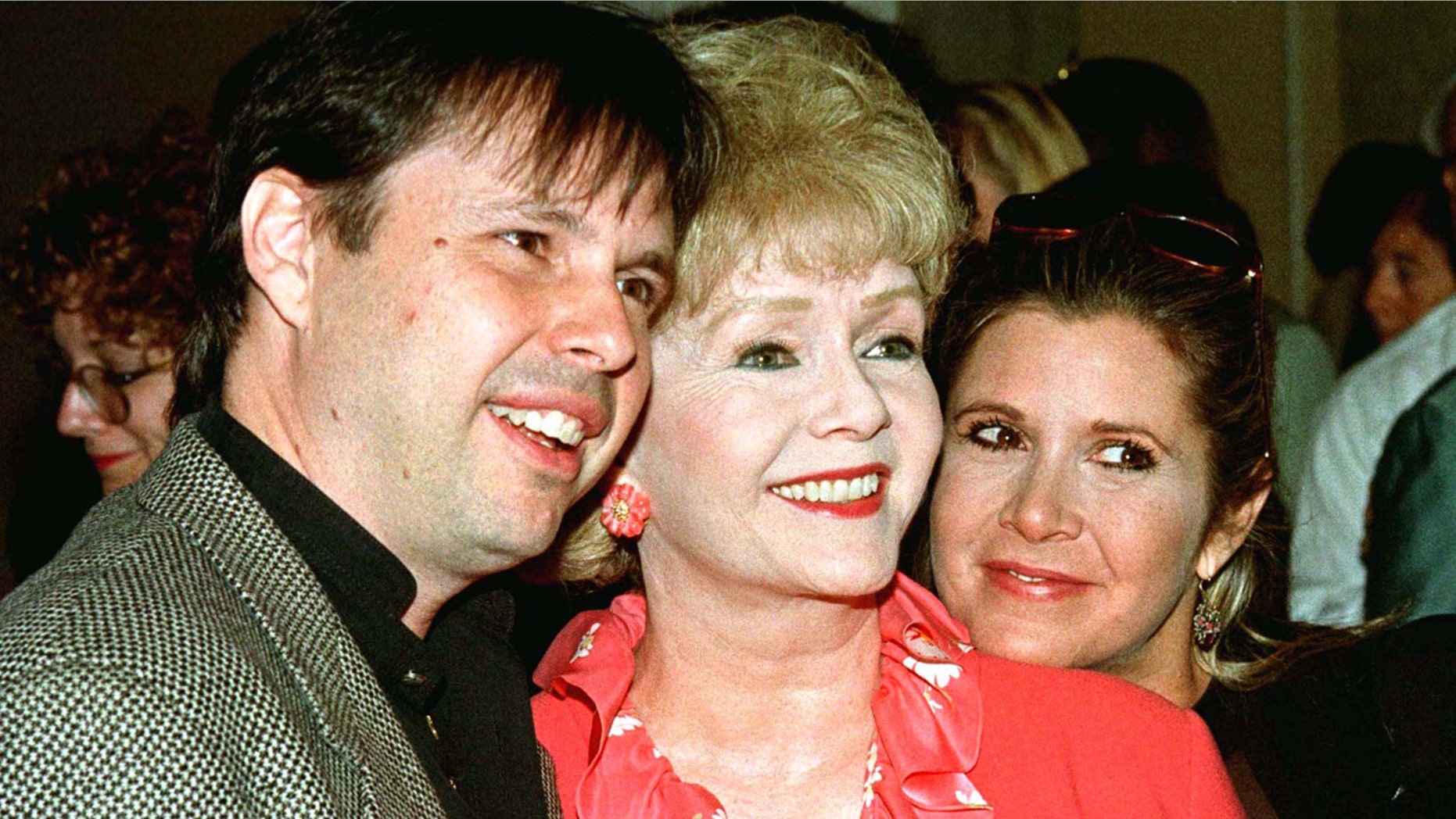 LOS ANGELES – Carrie Fisher and her mother Debbie Reynolds had illustrious careers filled with off-screen drama. The mother-daughter duo died shockingly within a day of each other, Fisher from what medical examiners attributed to "sleep apnea and other undetermined factors" and Reynolds of a stroke the next day.
Todd Fisher, brother of Carrie and son of Debbie, lived his life in the shadow of the twosome. He opens up about it all in his newly released book, "My Girls: A Lifetime with Carrie and Debbie."
Fisher detailed his feelings when he saw his sister as Princess Leia on the big screen for the first time after her death.
"I went to a lot of events the day of 'The Last Jedi,' and I finally got to an event where I actually watched the movie and everything was going great right up until the point that Carrie was in a coma," he told Fox News.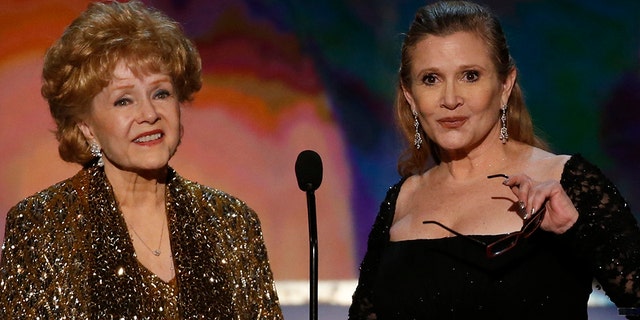 "It was startling to see her in the state that I had just seen her in just a few months before and for real. And you know, you flash like, is this life imitating art or art imitating life, what is this that I'm looking at. It was remarkable that they had done that."
He said it reminded him of what it had been like watching his movie star mother die on-screen.

"I had to reflect back on a moment with my mom to get through that scene – And that was when my mother played Charlotte in 'Charlotte's Web,' and I was a little boy. And when I saw her dying as the spider, I started crying. And, she came and found me and she got in my face and said, 'It's only a movie. You've got to be able to separate. This is what I do, you've got to be able to separate.' So, I was looking at that scene and I remembered that moment, and it stopped me from getting too emotional about it. But otherwise, it was pretty startling."
Fisher doesn't know the fate of his sister's iconic character in the "Star Wars" franchise, but he's adamant that fans of the double-bun wonder want to see her likeness continue in future films.
"Well, Disney and Lucas Films at this point, obviously they're in charge and they do what they want," Fisher stated. "I can tell you from the family's perspective, from the brother's perspective... I can tell you that her legacy needs to go on, and I think she should be brought into things."
Fisher added, "We have the technology, you know. Yoda came back. When Obi Wan goes down in the first film, he comes back stronger than ever in the memories and the voices. I think that's Carrie's legacy."
"It's inseparable from the story. The idea of the original trio, I think has to go on at least in these memories and echoes and the stories. But, it's up to them. I can tell you we would love to see Carrie go on, and I think the fans would love to see Carrie go on."
Fisher described his sister's relationship with their mother as trying at times.

"Carrie always struggled with living in the shadow of Debbie Reynolds," Fisher said. "I never did. I loved being in the shadow of Debbie Reynolds. I mean, it was awesome. I just couldn't understand why she struggled with this."
Fisher, an actor and filmmaker himself, praised his mother for raising them on her own. Eddie Fisher famously left Reynolds for actress Elizabeth Taylor and inspired his sister to write the 2001 cult film "These Old Broads."
"Every single mother knows what it's like holding the bag and the father being nowhere to pick up any of the slack," the 60-year-old said. "Debbie was left holding the bag, make no mistake about it. But, you know what – she was into it. We were her life. She loved us, she cared for us. Everything she could do for us, she did.
Fisher, 60, continued, "She took us to the set with her. Most kids I knew who were in my situation, they were left home with the nannies. Whenever possible, we were with her. She wanted to be with us. We were her greatest joy. The priority were always her children, even over her career. That is unusual today, especially."
Fisher described how Reynolds' job as a high-profile actress affected his sister and ultimately led to their unsteady dynamic.
"I bonded with my mother at a very young age," said Fisher. "She was my champion, eventually I became her champion. You know, we had this mutual respect and love for each other. Carrie loved her, but there was a competitive side that went on for a long time until Carrie came into her own, and when she became a great writer and other things."
"All of a sudden she relaxed and was OK with the whole thing, but for years they were estranged partly because of that competition," he added.
The unconventional bond between Fisher and Reynolds carried on until Reynolds' death, which Todd feels was a direct result of his sister's passing.
"...That was another reason to write the book, so that they could understand, and they could see how I feel. Many people felt comforted when I came on and I said, 'No, she left to be with Carrie.' They knew that I knew."