'Today' show sign-language joke offends deaf community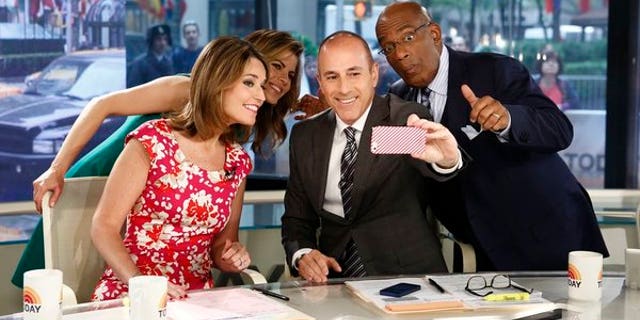 The "Today" show offended some viewers on Wednesday morning when they attempted to make a joke about the fake sign-language interpreter that appeared at Nelson Mandela's memorial service. The "joke" didn't go over well.
While the hosts were discussing the controversy surrounding the interpreter, an apparent "Today" show producer popped up in the corner of the screen and began making fake signing gestures.
Host Natalie Morales immediately piped up to try and stop the offensive footage from airing.
"Oh no, no, no. Guys, let's not do that," Morales said, shaking her head.
The other "Today" stars chimed in to agree and the hosts' disapproval quickly got the producer removed from the air, but the damage was already done.
The NBC show issued an apology to the members of the deaf community that they offended.