Tippi Hedren clarifies claims she made about Alfred Hitchcock in new memoir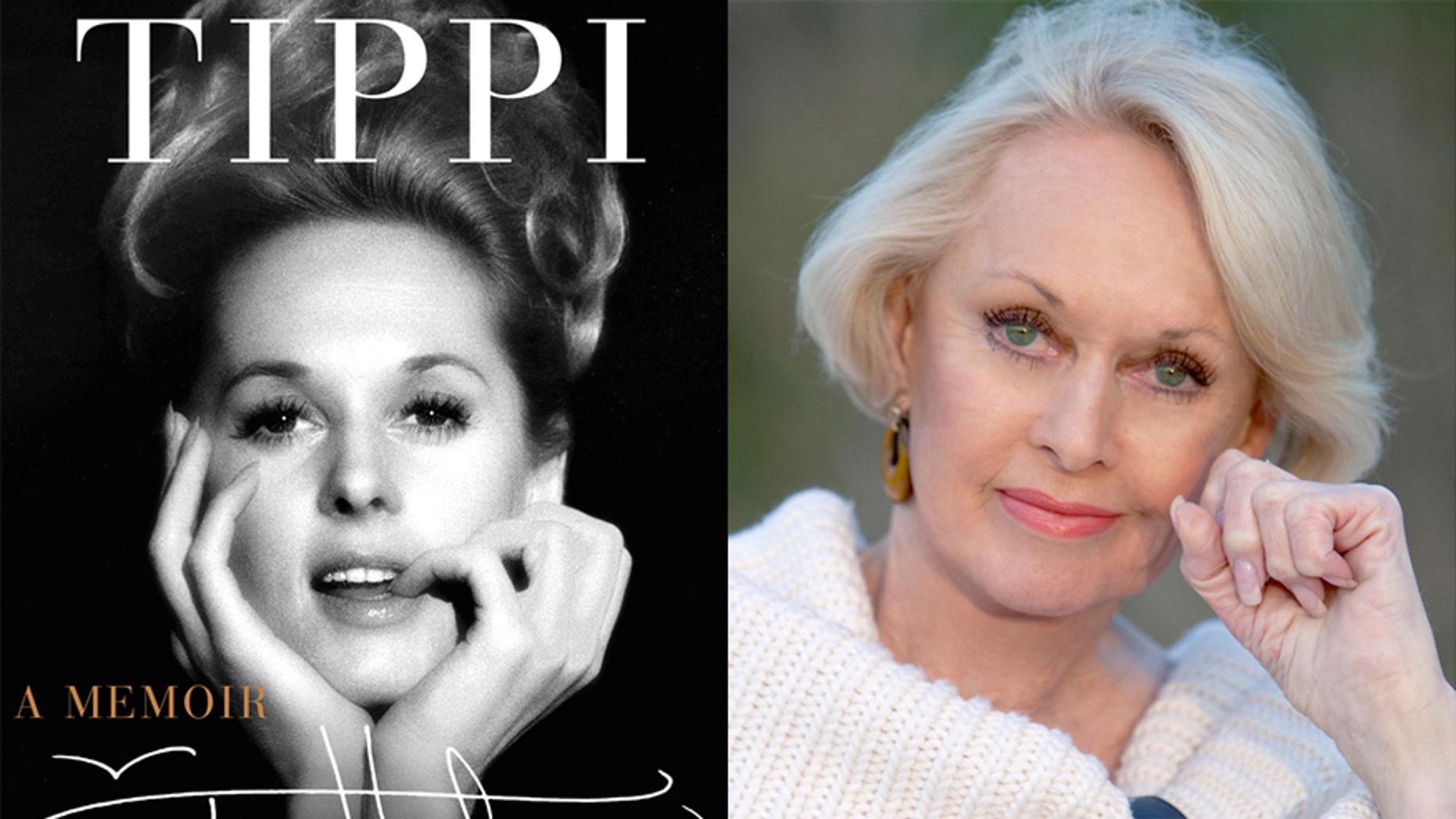 Tippi Hedren is best known for starring in Alfred Hitchcock's classic thriller "The Birds" but she would much rather talk about her work rescuing lions and tigers. The former model, who recently penned "Tippi: A Memoir," spoke to FOX411 about her life work,  daughter Melanie Griffith and of course Hitchcock.
FOX411: The media took certain passages in your book about Alfred Hitchcock to mean that he assaulted you. Were you surprised by the reaction to that?
Tippi Hedren: Oh it's been going on for a millennium. It's such old news. It's boring at this point.
FOX411: You write of an incident where the two of you were alone in a hotel room and it sounds like he assaulted you.
Hedren: It never got to that point.
FOX411: You write that he was emotionally abusive because you refused to have an affair with him.
Hedren: I very definitely refused!
FOX411: You claim that his wife knew what was going on?
Hedren: I told her that she could stop it. Her eyes just sort of glazed over and she turned and walked away. I don't know what kind of relationship she and her husband had but I was kind of amazed that she had that kind of attitude. I mean I wasn't the first one that this happened to.
FOX411: It sounds like you had a very complicated relationship.
Hedren: This is the first time I haven't been interested in the passes of men make. It's legion, I'm not the only one, I won't be the last one. I've dealt with it all my life. I'm good at it, I'm really good at it. It was just kind of disappointing to me that he would pull that card because I so respected him as a director and film producer and his choices of films.
FOX411: How did your work with big cats start?
Hedren: I did two films in Africa so I spent a good deal of time there. During our time there environmentalists from all over the world were telling people that if we didn't do something right then to protect the animals from poaching and encroaching civilization, by the year 2000 all of the animals more or less would disappear.
My then husband was a producer and he said, ''Why don't we do a movie about it.'' We chose the great cats as our movie stars. We gave the script to several animal trainers and everyone them told us they didn't have the number of cats to do the movie the way it's written. Why don't you get your own cats to do the movie?' So that's what exactly what we started to do.
Pretty soon I had little cubs running around my house in Sherman Oaks, well that's against the law. So we bought the place in Acton. We have about 30 cats. It really was bothering me, why was our government allowing this? So I put a bill together with one of our vets and I took it to my own Congressman Buck McKeon. I got the bill passed!
FOX411: You write about you do a movie with Don Johnson when he was 21 and he falls madly in love with your daughter Melanie Griffith when she was 14. You must have wanted to ring his neck.
Hedren: Yeah pretty close! He apologized to me the last time I saw him. He said, 'If I ever hurt you I'm so sorry.'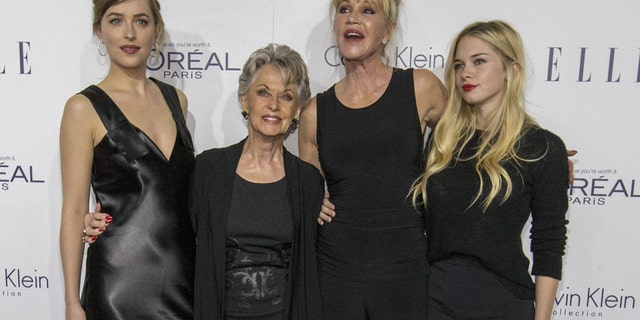 FOX411: Your granddaughter Dakota Johnson is also an actress. Did you see ''Fifty Shades of Grey?''
Hedren: I haven't seen it.
FOX411: Have you given her any advice?
Hedren: No I haven't. I didn't with Melanie either. I don't give advice to people. I think they have to make their own choices.
FOX411: You're 86. What's your secret to staying young?
Hedren: I don't know what it is. I'm very active, I've never slowed down and I don't think I ever will. I still work everyday at the Shambala preserve. I'm a very busy woman and I like it. I exercise everyday. I don't weigh anymore than I did when I was modeling. I'm still at 100 pounds wringing wet.