Tim Tebow's girlfriend revealed! It's Joe Jonas' ex Camilla Belle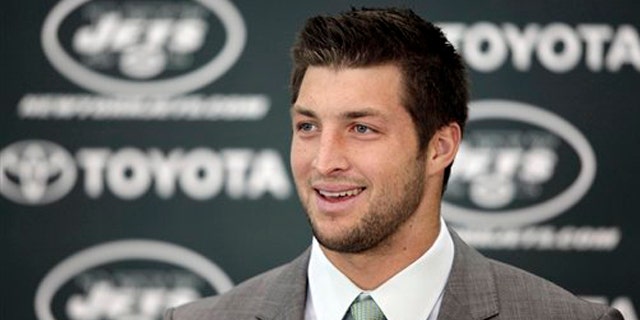 Jets quarterback Tim Tebow is dating actress Camilla Belle.
Sources tell The Post the couple met at the Met Ball in May and have quietly been seeing each other ever since.
Tebow, who lives in storm-damaged Hoboken, and Belle avoided the wrath of Sandy by spending the weekend and the early part of this week in Jacksonville, Fla., The Post reports, where his parents have a place.
The Jets have some time off because of their NFL bye week.
The two were spotted at Latitude 30 in Jacksonville on Tuesday night, where they bowled "and played arcade games" together, a spy told The Post, adding: "They were very together and affectionate, until some young fans asked to take Tim's picture, when Camilla politely stood aside."
Belle, who has previously dated Joe Jonas, was raised in a strict Catholic household, and sources say she and Tebow have attended church together.
Click for more from the New York Post.