Tiger Woods and Elin Nordegren Divorce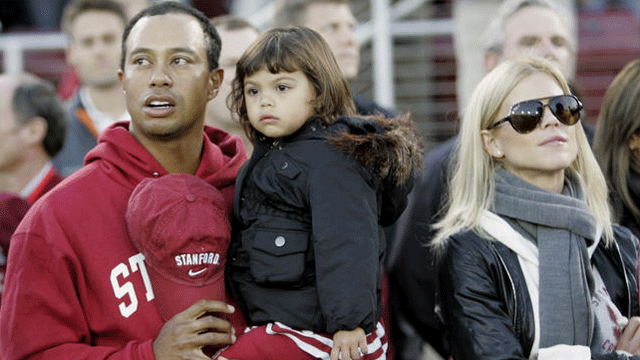 Attorneys say Tiger Woods and Elin Nordegren have divorced.
In a joint statement put out by their lawyers, Woods and Nordegren said: "We are sad that our marriage is over and we wish each other the very best for the future. While we are no longer married, we are the parents of two wonderful children and their happiness has been, and will always be, of paramount importance to both of us."
The division of property and assets was not included in the divorce filing. Reports have estimated Nordegren, 30, could receive as much as $650 million.
VOTE: HOW MUCH SHOULD ELIN GET?
The statement gave some insight into the couple's deliberations over the past months.
"Once we came to the decision that our marriage was at an end, the primary focus of our amicable discussions has been to ensure their [the kids'] future well-being. The weeks and months ahead will not be easy for them as we adjust to a new family situation, which is why our privacy must be a principal concern," the statement read.
The statement also said that the divorce judgment "provides for shared parenting of their two children."
The couple have two children, Sam Alexis, 3, and Charlie Axel, 1.
Woods' and Nordegren's marriage fell apart after Woods, 34, crashed his car outside their Florida home the morning after Thanksgiving, 2009.
In the days before the accident, the National Enquirer had printed a story saying that Woods was involved in an affair with an unnamed woman.
In the subsequent weeks, more than a dozen women came out saying they had slept with golf's best player.
The sex scandal cost Woods three major corporate sponsors -- Accenture, AT&T and Gatorade -- worth millions of dollars, and he lost his image as the gold standard in sports endorsements. A month after the scandal became public, Woods spent two months in therapy at a Mississippi Clinic with hopes of saving his marriage.
Woods is to play this week at The Barclays, where he needs a good performance to extend his PGA Tour season and try to show he is worth picking for the Ryder Cup. It will be his first tournament as a single man since he finished ninth in a World Golf Championship in Ireland in October 2004.
He has yet to win a tournament since the sex scandal broke, at times playing some of the worst golf of his career.
- The Associated Press contributed to this report.