The X Factor: Chris Rene Inspires Stevie Wonder & the Judges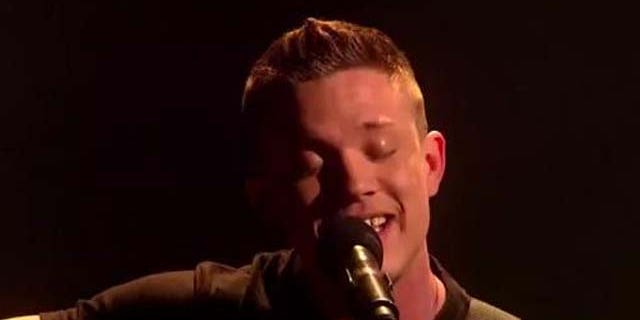 Chris Rene was quite the showstopper Wednesday night on the X Factor getting massive support from the judges and the legendary Stevie Wonders.
"Stevie Wonder is my musical hero," said Rene. "I grew up listening to him."
The famous singer caused Rene to tear up after congratulating him on his efforts to write original songs—something Rene has made a point to show from day one.
You are inspiring me right now.
"Chris, I heard you sing "Young Homie,'" said Wonders in a phone call to Rene. "I know it's an original song.
"You are inspiring me right now," Wonder added.
Rene was flabbergasted saying that the phone call from the mogul pushed him "to get onstage and do the best I've ever done."
Rene showed the judges and the audience his versatility as an artist, first rocking out to a new version of T.I. and Rihanna's "Live Your Life" and then to a song he wrote called "Where Do We Go From Here."
Calling himself a "paper chaser" that's "loving his life," Rene got the judges dancing and rooting for him.
"I love you!" said pop star Nicole Scherzinger. "Sounds like you did the whole song and the hook too."
Singer/choreographer Paula Abdul and music giant Simon Cowell seconded Scherzinger's opinion.
"The fact that you are supported by the audience is really important," Cowell said.
Rene's mentor music executive LA Reid was impressed and told Rene all he needed at this point in the competition are the votes.
"I loved your song tonight," said Reid.
The five contenders left on the singing reality show faced new challenges this week as the producers changed the songs they had been rehearsing for a week and asked for a new song with only 24 hours of prep time left.
Furthermore, semi-finals are next week. At stake is a five million dollar recording contract and the chance to have their own Pepsi commercial.
"It's scary," Rene said. "I'm four people away from five million dollars."
The crooner, who mostly performs rap, then introduced his second song as he stepped out onstage with a mic and acoustic guitar in hand.
"I hope America likes it," Rene said. "I hope you like it as much as I do. It's an original."
"That was amazing," said Scherzinger moved by the ballad. "The universe works in mysterious ways," Abdul added. She emphasized how glad she was the producers challenged the contestants to change their songs and she was able to see Rene's softer side.
Cowell called Rene's songwriting skills and song choices "a stroke of genius" while Reid, with glee in his eyes, thanked Rene for singing from his heart.
"I'm so proud of you," he added.
You can reach Alexandra Gratereaux at: Alexandra.Gratereaux@foxnewslatino.com or via Twitter: @GalexLatino
Follow us on twitter.com/foxnewslatino
Like us at facebook.com/foxnewslatino