'The Voice' recap: Top 8 singers revealed after double elimination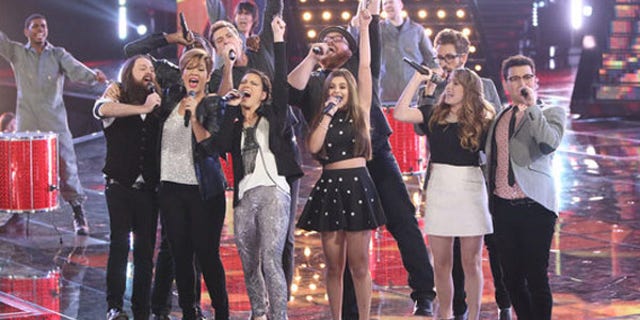 Even with all of this week's incredible performances — Team Christina's Matthew Schuler and Team Adam's Tessanne Chin were our top male/female picks — two singers were forced to say goodbye to "The Voice" on Tuesday night. But not before another shocking last-minute save, courtesy of the anxious fans at home.
In the end, Kat Robichaud and Austin Jenckes were the contestants America chose to bump from the competition, after saving Caroline Pennell from certain elimination.
Blake Shelton: Christina's team may win 'The Voice'
James Wolpert was actually the first safe contestant announced this week, with our boy Matthew immediately following. Keep an eye on those two!
With only eight singers left on the competition, we're starting to get an idea of which coach is most likely to win — and if you ask Blake Shelton, he'll tell you Christina Aguilera's stable of singers is the strongest of them all.
"Anyone being honest would have to say Christina [is the biggest competition]," Blake told HollywoodLife.com last week. "She has two people that are dominating, and that is impressive. How the hell that happened irritates the hell out of me!"
All of Christina's remaining team members advanced this week, making her a force to be reckoned with as we get closer to "The Voice" finals.