The Tiger Blood Biz: Charlie Sheen T-Shirts, Merchandise and More!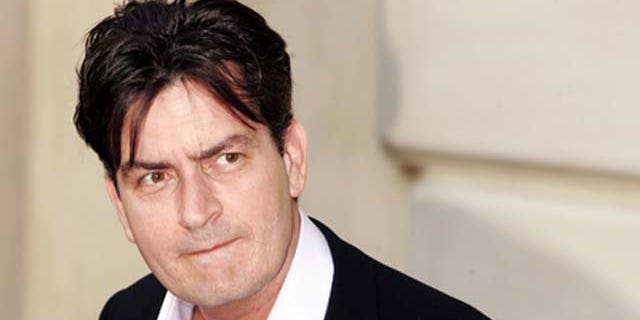 When a brand ratchets up 1 million Twitter followers in just over 24 hours, other brands are sure to follow.
Just look at Charlie Sheen, whose meteoric social media rise has scored him a Guinness World Record, a host of sticking memes about "tiger blood" and "Adonis DNA"—not to mention "winning"—and over 2 million followers.
Now, fast on Sheen's heels have come businesses looking to turn these into consumer dollars.
On Friday, Spirit Airlines sent out an email advertising a "Living the Dream Sale," complete with a photo of two look-alike blondes (echoing Sheen's two 24-year-old "goddesses," Natalie Kenly and Rachel Oberlin) and a stream of recent Sheen sayings. "Tiger Blood and Adonis DNA not required," the copy said. "You don't have to be a rockstar from Mars to live the dream! So 'BRING IT' with 'WINNING' fares …. Stop pretending that you're not special and hurry to book your flight today!"
The American Red Cross tweeted: "We may not collect #tigerblood, but we know our donors & volunteers have fierce passion for doing good!"
McDonald's, meanwhile,tweeted that, though McLobster and McSushi would not be coming to the U.S., "We r working on a new menu item called McWinning."
TY KU, an Asian wine and spirits company, put out a recipe for "TYgerblood" cocktails late Thursday and found itself awash in retweets and media mentions, including those by Perez Hilton and People.com.
"It was actually something we came up with a week ago, but we were debating sending it out," said Tara Fougner, Director of Marketing at TY KU. "We knew it was funny but we were gauging whether [the situation] was something we wanted to be associated with."
A fair question. Sheen's flame-out has included porn stars, rehab, hospital visits, what TMZ alleged was "a suitcase of cocaine," and episodes of domestic violence (not necessarily in that order). The top-rating TV show on which he was a well-compensated lead, "Two and a Half Men," shut down production on Feb. 28, after Sheen started attacking producers in the media. On Monday, Sheen was fired.
As Britney Spears, Michael Vick, Tiger Woods and a passel of other bold-faced names are all too aware, as celebrities self-immolate, advertisers usually stampede away—not towards—the car-wreck, leaving only the hungry tabloids in their wake. (In fact, considering how Sheen's media blitz wiped all other celeb travails off the public stage, Lindsay Lohan might well consider sending him a dozen roses.)
But for now, Sheen seems to have flipped the script: Instead of fleeing the press in a time of trouble, he's gone on seemingly every talk show imaginable.And his Twitter stream has been cannily commercial from the beginning. It was set up by the Internet start-up Ad.ly, which runs celebrity endorsements through Facebook and Twitter for boldfaced names including Kim Kardashian (she of the reported $10,000 tweets) and Snoop Dogg.
When AdAge asked Ad.ly CEO Arnie Gullov-Singh how Sheen's Twitter account got verified as quickly as it did—especially considering they have given up verifying accounts—he said, "We know a bunch of people at Twitter, and we reached out to them and told them that probably the biggest name in media right now wants to be on your platform and, of course, they were all right with it …. Twitter doesn't verify, but they make exceptions."
Another smart or lucky move: After Sheen's first tweet, in which he held up a bottle of chocolate milk, Broguiere's Dairy in California a flood of calls—and TMZ noticed. "Charlie Sheen didn't make one single cent for tweeting a photo of himself with a bottle of chocolate milk this week ... .but he did prove to have some serious selling power," the website wrote, so confirming that, far from becoming toxic, Sheen was actually becoming magnetic to consumers.
In TY KU's case, Fougner says, it was the brands' accounts that pushed the 'Go' button on sending out the cocktail recipe.
"Bars and restaurants that we work with were saying, 'Do you have anything around this?' Because it was on everyone's minds," recounts Fougner. "So we decided that as long as it was something that was tasteful and funny and all in good fun, it was alright."
And it's done well for them. On Sunday, the company urged its followers to tweet in a photo of themselves "WINNING this weekend with TY KU in hand." The prize: "Your chance to be our TY KU Ninja/Geisha of the week."
Meanwhile, on Zazzle and Café Press, sites where individuals can design and produce their own mugs, hats, t-shirts, etc., pages and pages have been devoted to dozens of Sheen-inspired artists. Cafepress.com shows an entire page dedicated to tiger blood alone. It's $25 for the "Warning: Contains Tiger Blood and Adonis DNA" t-shirt; a similar onesie for your baby runs only $15.
No surprise, offers are already coming Sheen's way: According to the online International Business Times, a "stress-relieving beverage" called Just Chill has offered Sheen $3 million to endorse the drink.
All this comes as Warner Bros announced Friday that Charlie Sheen had been officially fired.
"After careful consideration, Warner Bros. Television has terminated Charlie Sheen's services on 'Two and a Half Men' effective immediately," their statement read.
And Sheen was quick to issue his own statement, in the typical brash sarcasm that has led to this deluge of attention in the first place.
"This is very good news. They continue to be in breach, like so many whales," the statement began.
"It is a big day of gladness at the Sober Valley Lodge because now I can take all of their bazillions, never have to look at [Chuck Lorre] again and I never have to put on those silly shirts for as long as this warlock exists in the terrestrial dimension," it read.
Follow us on twitter.com/foxnewslatino
Like us at facebook.com/foxnewslatino