'The Simpsons' showrunner shares Barbara Bush's 1990 letter to Marge Simpson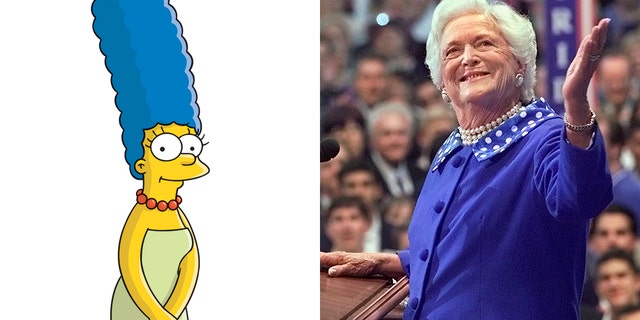 In the wake of the death of former first lady Barbara Bush, a "The Simpsons" showrunner is paying his respects by sharing a very kind letter she wrote to the character Marge Simpson. Al Jean posted the note on Tuesday in honor of the late Bush.
For those unfamiliar, the letter exchange stems from an interview Bush did in 1990 with People magazine. In it, she referred to the show as "the dumbest thing she's ever seen." On behalf of Marge Simpson, Bush received a very kind letter expressing both the character's admiration and disappointment.
"I recently read your criticism of my family," Simpson wrote in a note that's been posted by numerous users on social media. "Heaven knows we're far from perfect and, if truth be known, maybe just a wee bit short of normal; but as Dr. Seuss says, 'a person is a person.'"
"I try to teach my children, Bart and Lisa, and even little Maggie, always to give somebody the benefit of the doubt and not talk badly about them, even if they're rich," Marge continued. "It's hard to get them to understand this advice when the very First Lady in the country calls us not only dumb, but 'the dumbest thing' she ever saw."
Marge concludes by noting that she believes she and the first lady have a lot in common and hoped to find a way out of this controversy. There were no insults or harsh language, simply one mother trying to connect with another.
In Jean's post, it seems Bush recognized the cordial nature of the exchange, and wasn't above responding to the character in the most polite of manners.
"How kind of you to write. I'm glad you spoke your mind; I foolishly didn't know you had one," she wrote, later noting that Marge and her family actually set a good example for the rest of the country and even noted that Homer looks like "A handsome fella!"
"Please forgive a loose tongue," she concluded.
You can view Bush's response in full below.