'The Good Wife' recap: Peter Florrick gets compared to Marco Rubio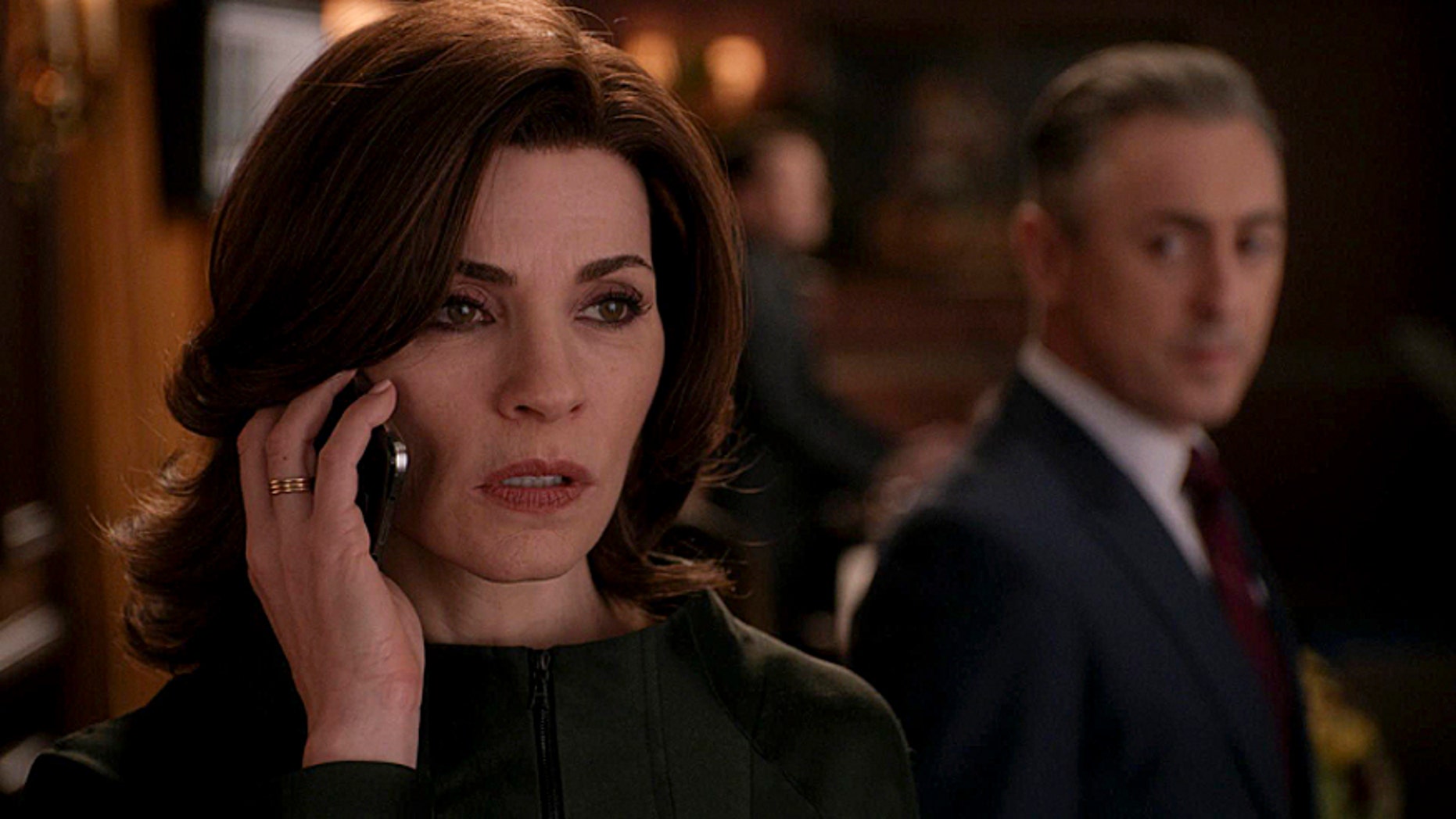 Ed. Note: The following contains spoilers from "The Good Wife."
Alicia Florrick (Julianna Margulies) and her governor husband Peter (Chris Noth) have only stayed married to keep his political career alive on "The Good Wife."
But in Sunday night's episode, Peter, who is running for President to be chosen as Hillary Clinton's running mate, uses an unorthodox strategy to get attention—while Alicia continues her heavy duty flirting with sexy investigator Jason Crouse (Jeffrey Dean Morgan).
Peter claims to the media that he's not interested in being President, but launches a stealth campaign in Iowa. Thanks to the strategy of his political manager Ruth Eastman (Margo Martindale), Peter tells the press at one appearance that he's in favor of rolling back state pensions.
"You're sounding more like Marco Rubio," a reporter tells Peter.
Peter replies, "I think we should stop sounding like a Democrat or a Republican and start sounding like Americans ... the partisanship going on in this election is killing us."
The fallout from Peter's pension comments has his former campaign manager Eli Gold (Alan Cumming), now Alicia's Chief of Staff, licking his chops and hoping he can break Ruth's hold over the governor.
But to Peter's surprise, his poll numbers go up after the controversy (remind you of anyone?) and Ruth says their strategy is working: "You're winning."
Eli's daughter, Marissa, convinces Alicia to fire her father so he can cut his complicated cord with the Florricks and work for a promising Israeli politician instead. Alicia tells Eli they must part ways, but later in the episode, he says no to Israel and boldly tells the good wife he's still working for her. Alicia simply replies, "That's OK."
Her new indispensable right hand man, however, is Jason.
They interact more after the attorney and her new partner Lucca Quinn (Cush Jumbo) fight a tough case involving Maggie, a woman who is confused because a collection agency is harassing her over an unpaid debt for $8,000 to her college that Maggie insists she already paid. Thanks to Jason, Maggie discovers that she paid the money to a scammer who stole her check.
Meanwhile, Alicia and Lucca decide to pursue a contingency case against the online school, Coliseum University, on Maggie's behalf. She has been unable to get a job and Alicia tells her the school is defective. But Maggie had signed paperwork preventing her from suing the school, so they wind up in mediation instead.
During the mediation, Alicia and Lucca seek to prove that most Coliseum University students wind up with large debt and no jobs. Jason digs up dirt for Alicia, discovering that the school takes advantage of veterans by encouraging them to take out student loans they can't repay.
Eventually, Alicia and Lucca talk to a group of Coliseum students for a possible class action suit but discover all have signed contracts agreeing not to sue. Eli tells Alicia that they can pursue a debt strike against the school and threaten that all the students could default on their loans.
Coliseum tries to sue Alicia and Lucca for interference with contract, but the owner finally settles with them after the college faces a shareholders' suit.
Meanwhile, Jason locates Maggie's scammer and threatens the man with a crowbar to get back her $8,000 check, which he soon delivers to a delighted Alicia (without revealing his tactics).
At her apartment door, Alicia, her glass of red wine in hand, confides, "At the end of the day I'm so tired sometimes I can't think straight."
Watching her sip, an amused Jason says, "That is why I drink."
As the episode ends, Alicia looks at him appraisingly and asks, "What do you drink?"
Also on Sunday, Howard Lyman (Jerry Adler) asks for mediation at the Lockhart, Agos & Lee firm over Cary Agos' (Matt Czuchry) allegedly ageist comments.
Ultimately, after Howard shows Cary and Diane (Christine Baranski) adult diapers that he says were left in his office by associates, she has the whole firm undergo sensitivity training. But a frustrated Cary is convinced Howard planted the adult diapers himself to give the firm a hard time.
"The Good Wife" airs Sundays on CBS.