'The Bachelorette' recap: Ben emerges as a bad boy, impresses Desiree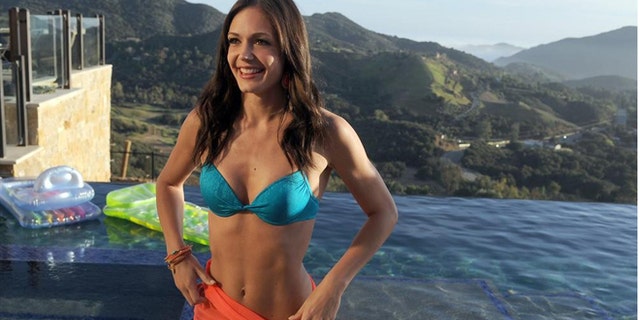 NEWYou can now listen to Fox News articles!
This week's episode of "The Bachelorette" included two romantic one-on-one dates, the making of a rap music video with a hip hop star, and drama surrounding a guy that might not be there "for the right reasons." (Shocker!)
With the help of Soulja Boy—yes, Soulja Boy—Desiree Hartsock and the guys created a joke music video for the song, "For the Right Reasons," poking fun at themselves and some notorious "Bachelor" contestants from the past, who didn't exactly come on the show for a soul mate.
Coincidentally, as Des and the men are laughing about the tired phrase, Ben Scott (the guy who brought his son on the first episode) surfaces as a man who is on "The Bachelorette" for some of the wrong reasons.
"He comes off as not being genuine," plumber Mikey Tenerelli said. "There is realness missing."
After other men in the house approached him with the same concerns, Mikey wasted no time, choosing to pull Ben aside and tell him that he is acting like a politician.
The two talked it out, shook hands and parted ways, and the situation SEEMED to be diffused. Not for long. Ben ended up getting the rose on the group date and the men were not pleased.
"The fact that Ben got a first impression rose and now he gets a rose tonight," Mikey said. "It hurt, it definitely hurt. I just don't think Des is looking for a guy like that."
"I'm gonna sleep with one eye open tonight," Ben said smirking.
But the group date wasn't all drama.
In a cute moment, Zak Waddell, also known as "Shirtless Guy" from last week, pulled Des aside and gave her an old journal he found at an antique store for her to write about her journey on "The Bachelorette."
"I don't want you to think of me as the clown," Zak said to an obviously impressed Des.
"Zak blew me away today," Des said. "Tonight he really showed me some depth."
Des also took a step forward in her relationships with Brooks Forester and Bryden Vukasin, giving both men a rose at the end of their one-on-one dates.
Des' date with Brooks included a sunset chat while sitting on the iconic Hollywood sign, a beautiful candlelit dinner on a bridge overlooking Los Angeles, a private concert by Andy Grammer and a trip to a bridal shop.
"I really like that today is going to start off with showing Brooks my life and giving him a little slice of what it's like to be in my shoes," Des said. "It's really important for the guys to know that I have a desire and passion to design wedding dressings."
"It was silly and it was fun, but at the same time I got to know who she is," Brooks said of the date.
Bryden, who emerged as a frontrunner last week after touching Des with a story about his time in the military, went on an all-day road trip for his date, which ended at another romantic, candlelit dinner. Bryden confided in Des about a serious car accident he was in and talked about how he used to use the military as an excuse not to open up, but now he is ready for love. Aw.
At the cocktail party before the rose ceremony, the conversation turned back to bad boy Ben, after he stole Des away from attorney Michael Garafola while he was telling her a personal story about a medical condition—even though Ben already had a rose and was safe.
What a no-no.
"Why can't you just wait until the end?" Mikey asked Ben fuming. "You see [Michael] talking, why didn't you just turn around?"
Ben denied doing anything wrong.
"The example he's setting for his son is if you make a mistake, you lie about it." Michael said.
Host Chris Harrison took a minute to address the conflict at the rose ceremony.
"Just the second week and already there is drama here in the house, but I take that as a good sign that you guys are taking this very serious," he said.
Next week's preview shows the tension escalating between Ben and the guys, and a clip of an ambulance speeding up to the mansion and wheeling someone away in a stretcher.
Will Ben's attitude result in a violent "Bachelor" brawl? Or will this just be another Tierra moment? We'll have to wait and see.