'The Bachelor' recap: A night of 'tell-alls,' Britt flips out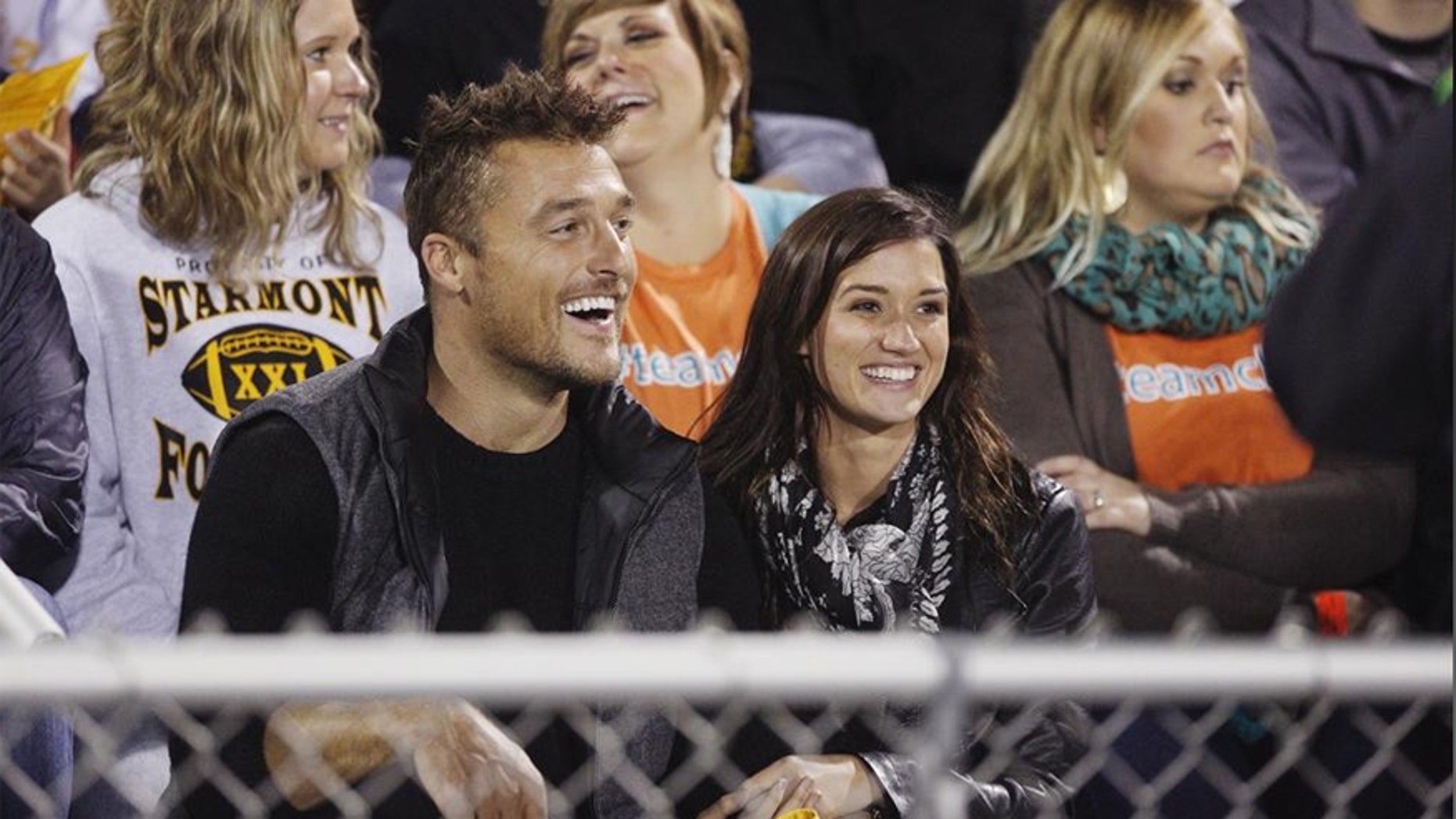 Last night's three-hour "The Bachelor" was a smorgasbord of events, with a Chris Tells All, a Kelsey Tells All, an Andi Tells All -- and a full episode following, where Chris took the women to his Iowa hometown.
First, host Chris Harrison sat down with this season's "villain" Kelsey, who was eliminated in a dramatic episode last week.
"Am I really that controversial?" Kelsey asked Chris about her reputation on the show. "They believed that I had schemed against them and I had faked the panic attack."
Kelsey told the host that she had an "emotionally tumultuous day" and was flooded with emotions.
"I had no control over my motor movements," she said. "I've never had a panic attack before but as a mental health professional I know what they are."
Chris pressed the issue.
"You went from hysterical to just laughing," he said.
"During the panic attack, the only way I could harness my thoughts was to focus on humor," Kelsey said.  "It was odd and it could have been because I was embarrassed.  I could see in retrospect [the girls] scratching their heads."
The host asked Kelsey if she thought Ashley I. ruined her chances with Bachelor Chris Soules by telling him the women thought Kelsey was fake.
"Was the seed planted? I'll always wonder," Kelsey said.
As to Kelsey's thoughts on appearing on the upcoming "Women Tell All" special with all of the other girls?
"I'm afraid it's going to become a crucifixion."
Next up was the Bachelor himself.
"I just didn't see things moving forward with either one of them," he told Chris Harrison about sending home Ashley I. and Kelsey last week.
Chris Harrison also asked the Bachelor about Ashley S., the woman who ranted about pomegranates and onions during the premiere.
"Her audition tape is incredibly normal," the host told Chris.  "Nobody who saw that tape could have predicted her behavior."
This behavior, Chris Harrison admitted, went far beyond what viewers saw -- Ashley was known to wander around the Bachelor mansion premises, hang out at the crew's craft services food table, and stare at doors and walls.
Ashley also accused the crew of placing bets on her.
"I noticed full on at the zombie date [that something was off,] Chris Soules said. "When she interrupted the interview she wasn't acting normal.  My mind was blown."
Former Bachelorette Andi Dorfman was next in the hot seat.
Andi's sudden breakup with fiancée Josh Murray was announced just days after she appeared with him on a January "Bachelor" special and seemed to be madly in love.
Andi was already in tears before her interview with Chris Harrison even began.
"It's been a tough month, I guess you could say," she said.
Chris asked her if the pair had decided to break up before the "Bachelor" special.
"Nothing official before that," Andi said.  "Obviously to make the decision to end an engagement doesn't happen overnight.  So we had definitely been struggling.  We had struggled for a while."
Andi said a red flag for her was attending the live premiere with Josh and being asked about their wedding plans.
"We had to ask ourselves, why aren't we planning a wedding?" she said. "People who got engaged after us already had a date. That trip was very eye-opening."
Chris asked Andi what went wrong.
"We were both very aware of the fact that we didn't better each other," she said. "I didn't feel supported and empowered and I don't think I gave him the empowerment that he needed."
"Are you still in love with Josh?" Chris asked.
Andi broke down and sobbed.
"I'll always love him," she said. "I've never experienced love like that.  That was my first true love without a doubt and my first real heartbreak."
Andi told Chris that the breakup was the "biggest failure" of her life.
"I feel like I disappointed people," she said.  "People rooted for us and I feel bad that it didn't work out."
Following Andi's interview was this week's actual episode of "The Bachelor," and Chris didn't waste time eliminating someone.  He told Megan that he didn't see anything between them and she left South Dakota.
Chris took the remaining six women to his home state of Iowa.
Jade got the week's first one-on-one date and traveled with Chris from Des Moines to his hometown of Arlington.  He gave her a tour of his farm and the desolate downtown.
"That slow-paced lifestyle I would have to get adjusted to," Jade said.  "It's definitely crossing my mind if I could spend my life here."
Jade was shocked about the fact that only two or three business in Arlington's downtown were actually open.
"There are no restaurants, no coffee shops, small movie theaters," she said. "Arlington feels very deserted."
The date turned around, though, when Chris took Jade to his high school to watch a football game and meet his parents.
Whitney also had a one-on-one this week.  She and Chris documented their relationship by taking pictures around Des Moines, and Whitney later met three of Chris's best friends at a bar. When they walked outside later, Chris surprised Whitney by having his favorite photo of the day transformed into a mural on a wall.
While Whitney and Chris were on their date, Jade filled the other women in on her date in Arlington.  The women were so curious about the ghost town Jade described and decided to take a secret road trip to see it for themselves.
They were shocked.
"I'm trying to picture myself living here," Britt said. "It's just so much smaller than I thought it'd be."
According to Carly, Britt later confessed to her and Kaitlyn that she could never live in Arlington.  Carly decided to pull an Ashley I. and tell Chris about this during their ice skating group date.
"I'm scared she's not giving you the real Britt," Carly said, telling the Bachelor she heard Britt tell Jade she loved Arlington, despite what Britt told her and Kaitlyn.
At a cocktail party that night, Chris pulled Britt aside to try and get the truth.  Britt admitted Arlington had surprised her, but didn't admit what she told the women.
"I like to reinvent myself. This is a good thing to try," she said.  "There was never a 'no way,' but there was definitely a shock factor."
To make matters worse, Chris decided to give Kaitlyn the group date rose and Britt flipped out.
"I don't want my husband to see me fourth of fifth down the line," she said, as Kaitlyn and the other women sat awkwardly. "I want my husband to want me back."
Chris looked visibly annoyed and asked Britt what she wanted from him.
"This was the decision I felt was right tonight," he said. "This is just one more chapter in this journey. And there's tomorrow. I'm looking forward to seeing you all tomorrow. Goodnight."
Chris abruptly left the party.
"Chris saw Britt's true colors," Carly told the cameras. "It was so much better of an explosion than I could have possibly expected. There's no recovery from that."
"The Bachelor" picks up tonight at the rose ceremony and we'll see if Chris sends Britt home.