'Teen Mom' star Farrah Abraham reportedly filmed sex tape with James Deen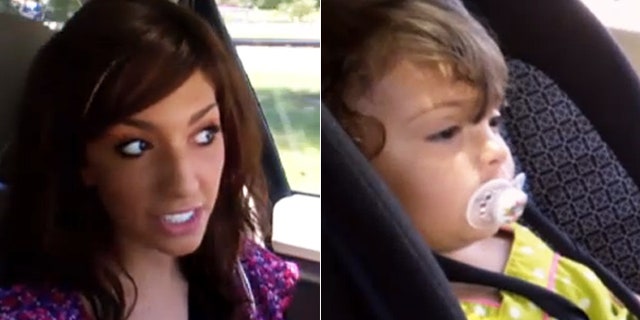 Adult film star James Deen—yes, the one who starred in "The Canyons" with Lindsay Lohan—is claiming to have filmed a sex tape with former "Teen Mom" star Farrah Abrahams.

"We definitely shot a scene, and in my opinion it was very amazingly awesome," Deen said, according to The Sun.

"I thought she was very nice and super sexy. I had never heard of her before as I don't follow pop culture, but it is nice to see that her fame has not gone to her head."
But Farrah, who was approached by TMZ and questioned about alleged tape, said no such film exists.

On Monday she tweeted: "I have the best relationship with my parents even on a shocking day like today. yes I'm a great daughter & amazing mother #Happy"

Still, a photo recently surfaced of the former MTV star holding hands with Deen, at least proving the two have been spending some time together.

Deen, 27, was quick to dismiss rumors that he and the single mom were an item.

"Not dating at all," he said, according to The Sun. "I don't know where that picture was taken. Holding hands was to build chemistry and help make her more comfortable."

And though Abraham is adamant she never filmed a sex tape the wild behavior wouldn't be completely out of character for the starlet.

Last months, photos surfaced of Abraham partying in lingerie and kissing another woman.

And since her run on MTV's "Teen Mom" ended in 2012, Abraham has seemingly been desperate to try and hold on to her star status.

In Aug. 2012, she released a song and a music video, which featured her and her daughter, Sophia. She also penned the book "My Teenage Dream Ended," and created her own pasta sauce with her picture on the label. Abraham has also tried her hand at modeling since "Teen Mom" wrapped, posing in sexy bikini shoots.

Abraham first entered the spotlight in 2009 when she appeared on MTV's "16 and Pregnant" and gave birth to her daughter on the documentary series. She then returned to the network for the spinoff series "Teen Mom," which ran for four seasons.
Reps for Farrah did not immediately return FOX 411's request for comment.
[youtube QJuu_4SR8-Y]