Ted Cruz accuses CNN of sitting on interview after Chris Cuomo said he's 'afraid' to appear on network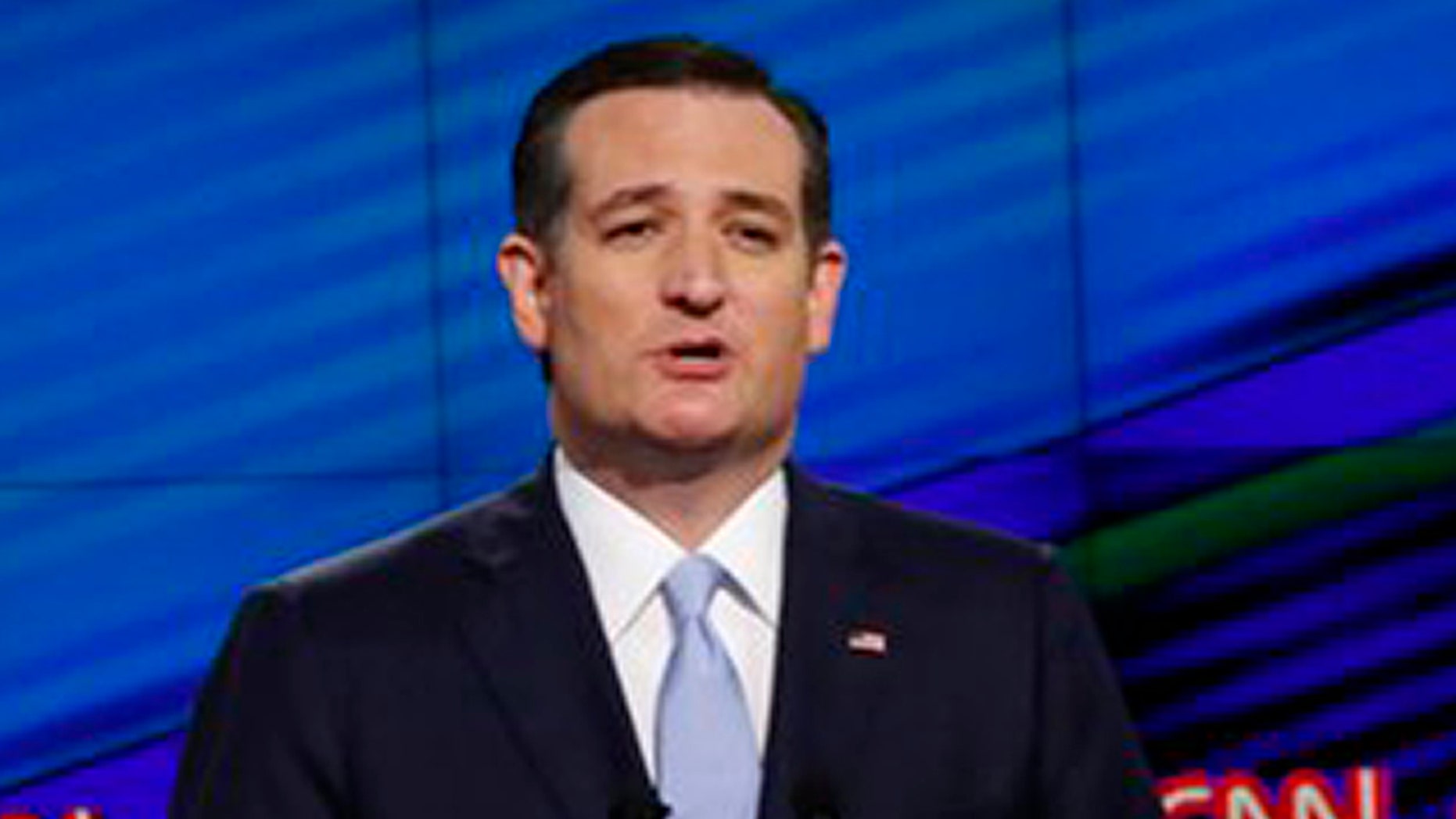 Ted Cruz wants CNN to know he's no coward.
The Texas senator on Friday blasted the liberal news network for sitting on an interview he gave it even as "New Day" host Chris Cuomo was accusing him of being "afraid" to appear on the network.
CNN even displayed an on-screen graphic on Thursday morning criticizing Cruz, Florida Gov. Rick Scott and Marco Rubio for appearing on Fox News but not CNN with the headline.
"What are they afraid of?" Cuomo, said. "They're all on Fox, the mothership, because they don't want to be asked about [gun control]."
Cruz initially took to Twitter to explain that he has conducted three separate town hall events on CNN in recent months, an indication he isn't afraid of the network. Friday, Cuomo was still tweeting about Cruz, so the Republican lawmaker fired back – claiming CNN never aired an interview that he gave on Thursday afternoon.
"That's funny," Cruz tweeted. "I spoke to CNN for 15 mins yesterday about proactive solutions to prevent gun violence (like passing the Grassley-Cruz bill—which Dems filibustered—that would add $300 million for school safety) yet CNN has aired NONE of it. Why not air the (entire) interview?"
Cruz even tweeted a picture of a CNN reporter holding a microphone to his face for what he said was a 15-minute exclusive.
CNN is now scheduled to air the interview on Friday afternoon during "The Situation Room" after facing pressure from various media outlets, according to a network source. It is unclear if the interview will air in its entirety.
"Be clear: Cruz and others were invited to come on @NewDay and be tested about how to stop these shootings. They declined. If Cruz or others did an intv [sic] with CNN thereafter fine, but they didn't when we asked. Period. Offer stands. Anytime. Anywhere," Cuomo tweeted in response.
The latest embarrassment for CNN began on Thursday when Catherine Frazier, a senior communications adviser to Cruz, tweeted that CNN was making "stupid, pointless accusations."
Meanwhile, critics of CNN were quick to defend Cruz via Twitter when Cuomo initially said he was "afraid" to appear on the network – many pointing to his combative interviews with Republican lawmakers and White House surrogates.
The anti-Trump Cuomo recently told a critic to "get woke" while denouncing the border wall during a lengthy storm of left-leaning tweets. Last year, Cuomo referred to a Trump-supporting viewer as a "lemming" during a nasty Twitter exchange.
Cuomo, 47, who came to CNN from reliably liberal ABC News, is known for his frenetic interviewing style and unusual questions on CNN's troubled morning program. Cuomo's older brother Andrew, the Democratic governor of New York, is known to harbor presidential aspirations.