Sundance film tells story of reporter who committed suicide on air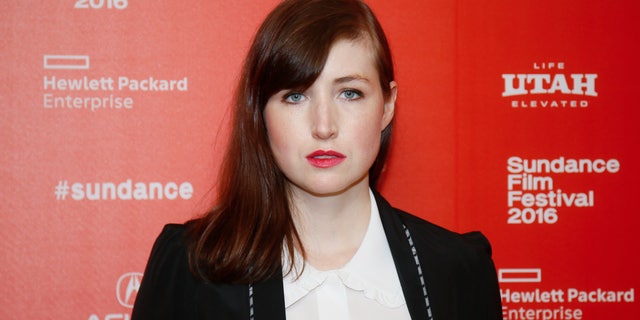 PARK CITY, Utah – Kate Lyn Sheil plays Christine Chubbuck in the provocative film "Kate Plays Christine" which premiered at Sundance. "Kate Plays Christine" tells the story of Sheil as she researches for the role of Chubbuck, a Sarasota TV journalist who committed suicide on air in 1974.
Sheil explained to FOX411 that she had no reservations about doing the film because of longtime friend director Robert Greene.
"When Robert told me about Christine Chubbuck's life and death, I did feel drawn to the story and to her and my desire to find out more was genuine, and I think you see that in the film."
The film, which won a Special Jury Award for Writing at Sundance, follows Sheil as she travels to Florida to talk with friends and colleagues about Chubbuck's death. In the film, Sheil spray tans and gets color contacts in order to look like Chubbuck.
"The way I do prepare as an actor is usually a much more private affair, so there is a performative quality to all of that stuff," she said. "You have to take something that is internal and externalize it, because Robert needed to see it for the camera."
Sheil, who was on "House of Cards," said this film was unlike anything else she has done in her acting career.
"It's completely unique; I have done improvised films before, I have done films where I take elements of my own life, but the fact that I am playing myself—I am going by my own name," she noted. "It's strange because it's not me in the film necessarily; it's not entirely what I am like in real life."
Although Chubbuck's death is tragic story, Sheil explained the strong message she hopes viewers take away after watching the film.
"I think the world needs to be filled with more empathy and more humility so if people can take any of that away from the movie, just like the idea that you should be kind to people or reach out, that would be great."