'Suits' stars Meghan Markle, Patrick J. Adams may leave series after Season 7, says report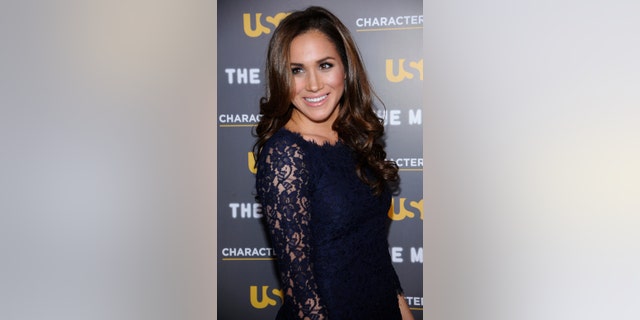 "Suits" may be gearing up for the second half of Season 7, but two of its major stars may not be returning for Season 8.
Deadline.com reported Monday both Patrick J. Adams and Meghan Markle are considering exiting the popular legal drama series. USA and a rep for Adams declined commenting to Fox News.
The Hollywood news site added Adams, 36, who married actress Troian Bellisario in late 2016, is considering embarking on a new chapter for his career.
Vanity Fair reported Markle, who is currently dating Britain's Prince Harry, may be eyeing a move to London where she can be closer to her royal beau, sparking engagement rumors. Sources claimed to the magazine the 36-year-old is considering pursuing a new role as a full-time philanthropist.
Markle and Adam's characters are currently engaged in "Suits," prompting show creator Aaron Korsh to tell Deadline.com that their televised wedding may finally happen in the upcoming final episode of Season 7. Korsh confirmed in September contracts for the cast are up at the end of the season.
Adams and Markle wouldn't be the only stars to leave behind suits. Original cast member Gina Torres left as a series regular in 2016, but has since returned as an occasional guest star. The 48-year-old may possibly star in an upcoming "Suits" spinoff.
"They all have things going on in their lives, we'll see what happens," said Korsh back in September. "This is true on all-long running shows, and people have things happening in their lives. When Gina left, I could not have predicted that the way her life was going.
"She loved being on the show, and we loved having her on the show, that's why we're doing the spinoff. I would never have guessed that she would want to leave early, but she did, and it ended up working out… I'm going to let what happens happens and hope it all works out."
Reps for Markle did not immediately respond to Fox News' request for comment.