Student group wants Boston University to scrap Robin Thicke concert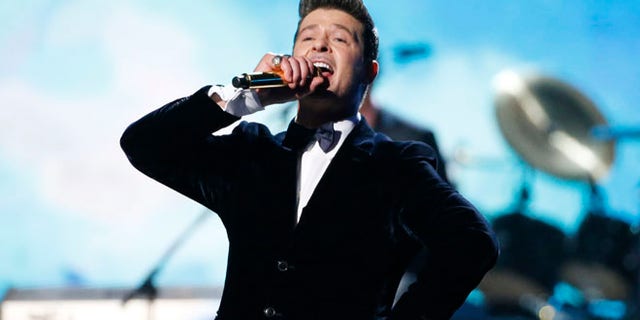 A Boston University student group is demanding the school cancel an upcoming Robin Thicke concert, complaining that the pop star's "Blurred Lines" lyrics are sexist.
Members of Humanists of Boston University have collected 1,500 signatures on an online petition to stop the performance. Thicke has a March 4 date at the school's Agganis Arena.
"Thicke's hit song, 'Blurred Lines,' celebrates having sex with women against their will," the group's petition says, according to Boston Magazine. "Lyrics such as, 'I know you want it,' explicitly use non-consensual language. And while watching the extremely explicit video, the insinuations grow from subtle to explicit to obnoxious."
[pullquote]
"Clearly, Boston University has been a bedrock for feminism and ideologies of equality more generally. It is a dishonor to our feminist history to symbolically idolize Robin Thicke by allowing him to perform his misogynist music at our university," the petition adds.
"We see this as a blatant form of reinforcing rape culture and sexism," Patrick Johnson, the organization's president, told Fox 25.
Thicke performed "Blurred Lines" during the Grammy Awards show in January. The song was a Grammy nominee.
A university spokesman says it is unlikely the show will be canceled. He said Boston University had nothing to do with booking the show, one stop on a 16-show tour.
An email to a Thicke spokeswoman was not immediately returned.
Click for the story from MyFoxBoston.com.
The Associated Press contributed to this story.