'Stranger Things' star David Harbour reveals he was sent to a mental asylum before bipolar diagnosis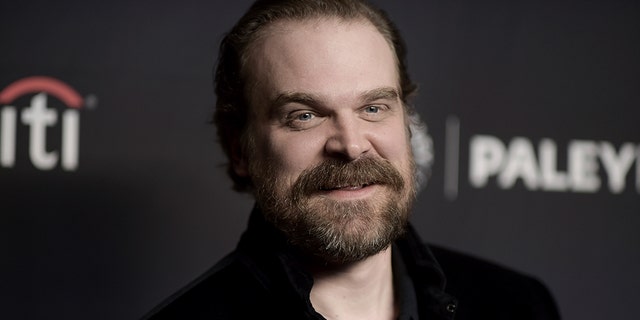 David Harbour spoke candidly for the first time about his ongoing battle with mental illness on comedian Marc Maron's "WTF" podcast on Monday.
The 43-year-old revealed he was sent to a mental asylum by his parents as a child and was later diagnosed with bipolar disorder when he was just 25 years old.
"I was actually ­­– by my parents – taken to a mental asylum," Harbour told Maron. "I have one thing to say about the mental asylum. I've romanticized two things in my life and both have fallen short.
"[It's] "Really not as fun as you think it is," Harbour said about his time in the asylum. "No, but you do have a romantic idea of it – [like] 'you're a genius' – and it just ends up being sad and smells like s---."
Harbour continued, "And the other thing was boating. I just recently went out on a ship in open water and I'd read 'Moby Dick' a million times and it really is not as sexy. It's very similar to the mental asylum experience."
The Netflix star continued his free-flowing conversation and discussed his bipolar diagnosis and subsequent drug use.
"And then I was diagnosed bipolar. And that's actually when the drugs came in," Harbour said. "I've been medicated bipolar for a long time. And I've had problems going on and off. I've had a struggle. Going on and off the medications."
Harbour jested that if he ever took the time to write a self-help book, "It's going to be like 'sit on the couch and play some video games.'"
Harbour added jokingly, "You let your mind go you're like a few days shy of walking down the street wearing robes."
'No joke,' Harbour said. 'Like 'Come join me!'